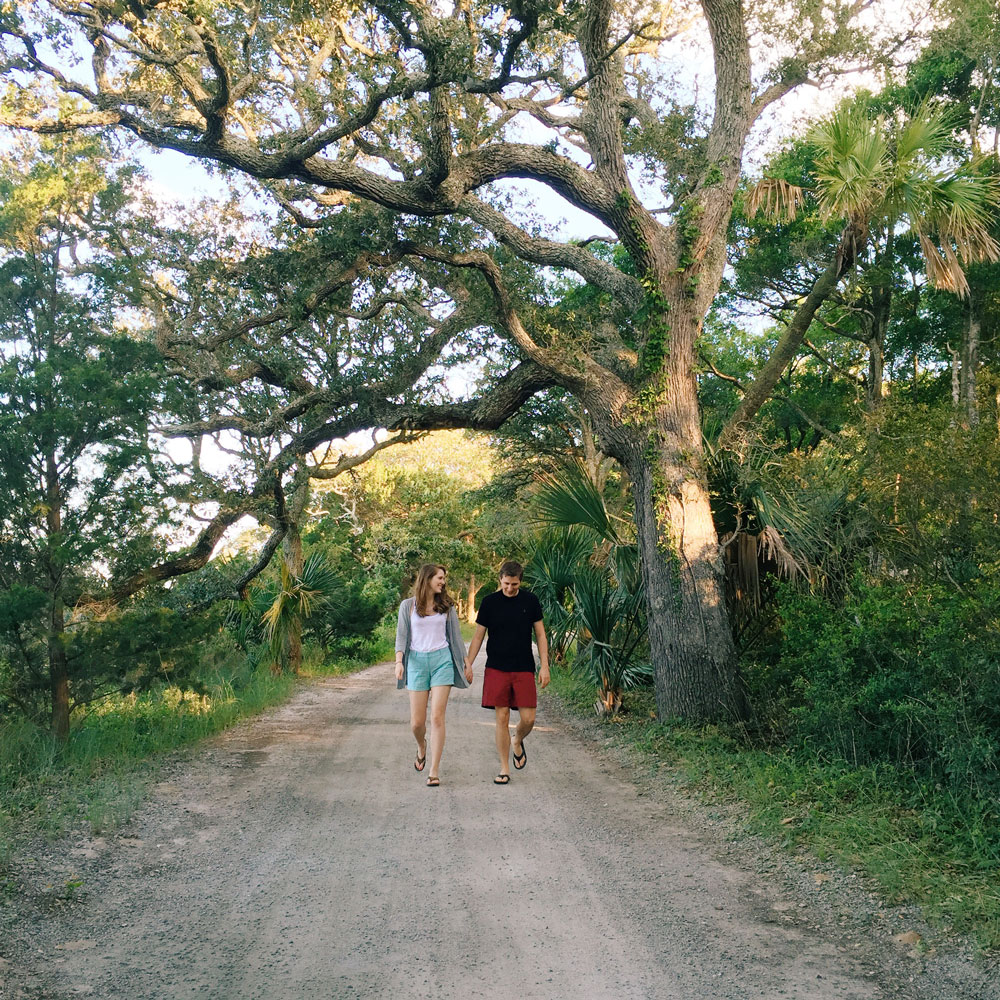 "Live in the sunshine, swim the sea, drink the wild air."  – Ralph Waldo Emerson
Pristine beaches, maritime forests, and radiant stars dancing in the night sky… It's no wonder Bald Head Island stole a piece of my heart. Bald Head Island (BHI) is a small, secluded car-less island off the coast of North Carolina. I added it to my must-visit list as soon as I learned that a bike, golf cart or your own two feet where the only mode of transportation on the island.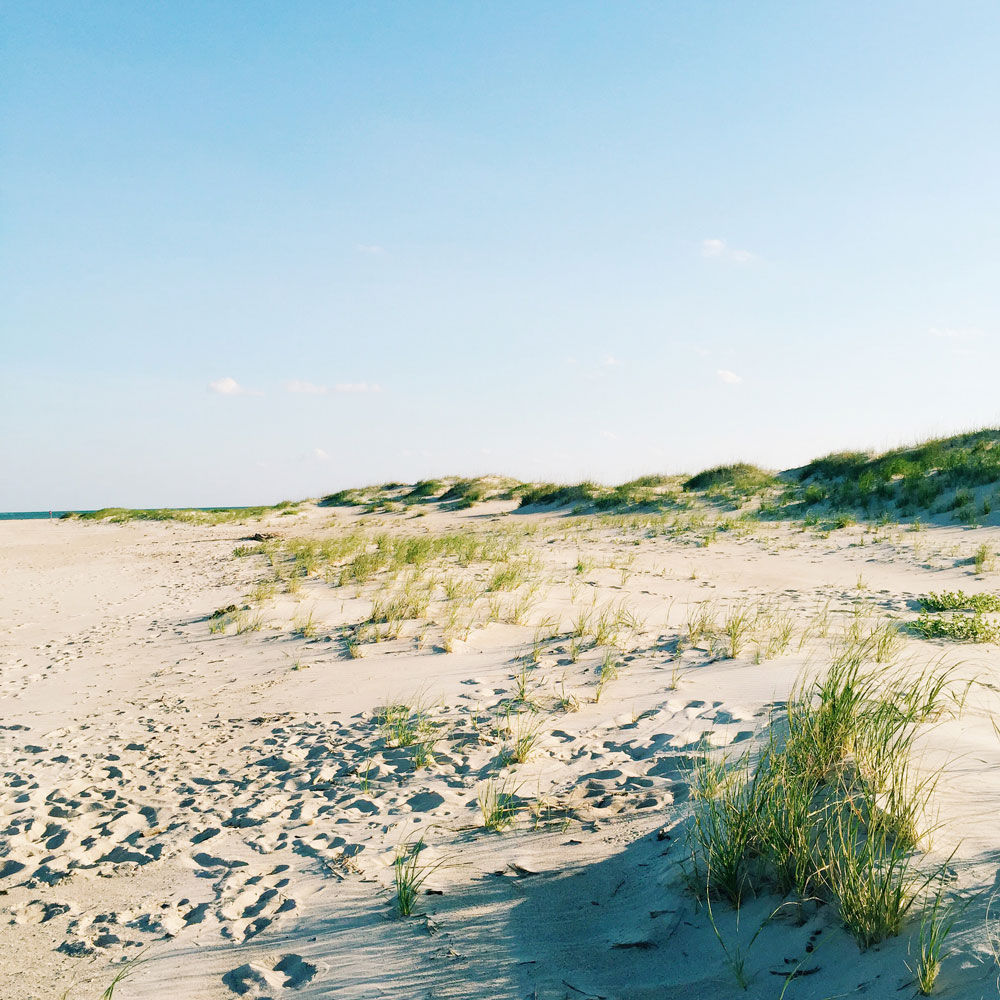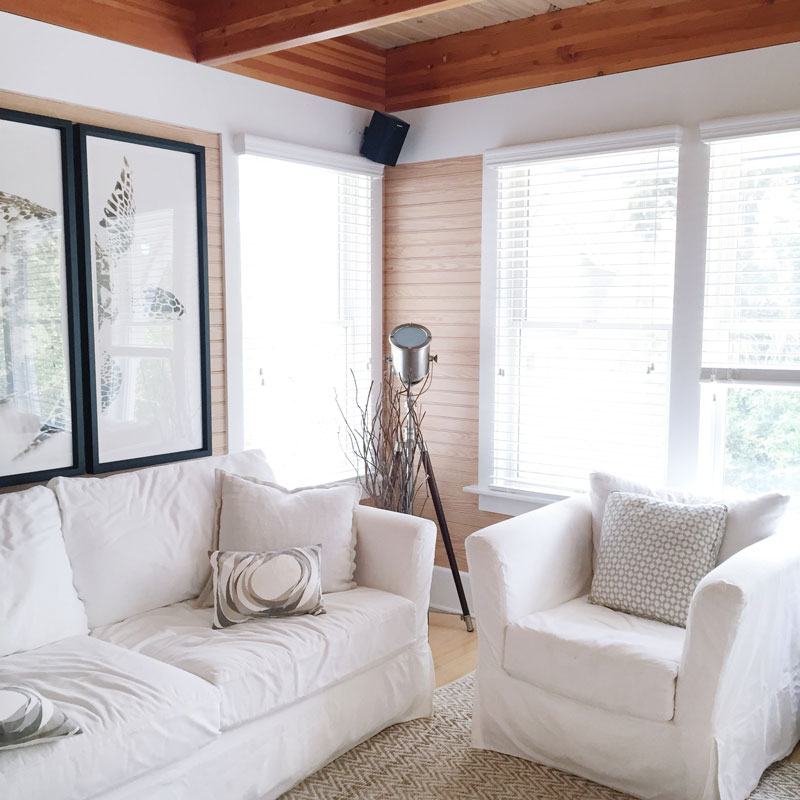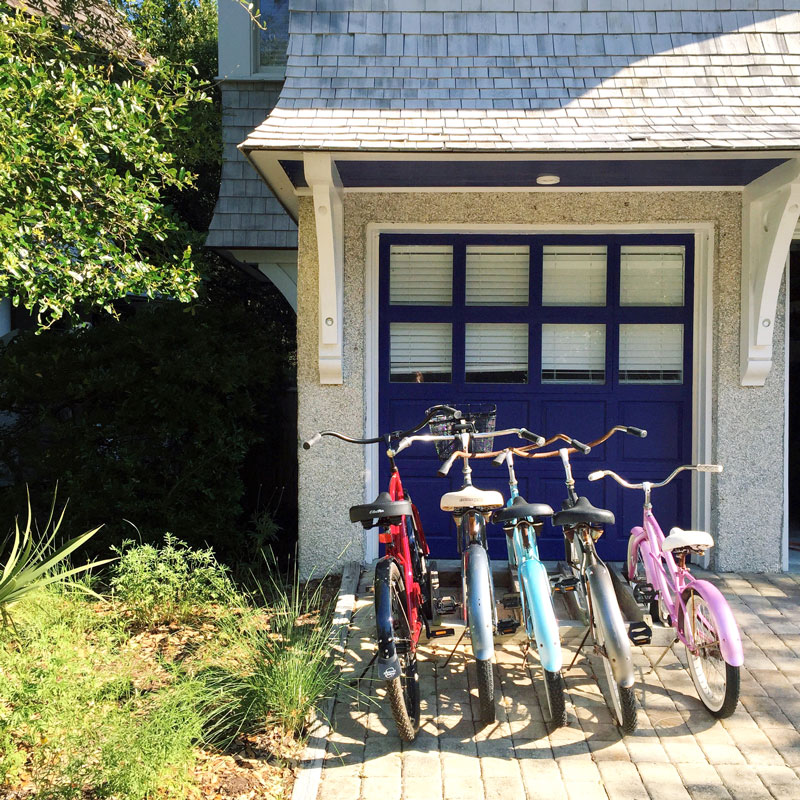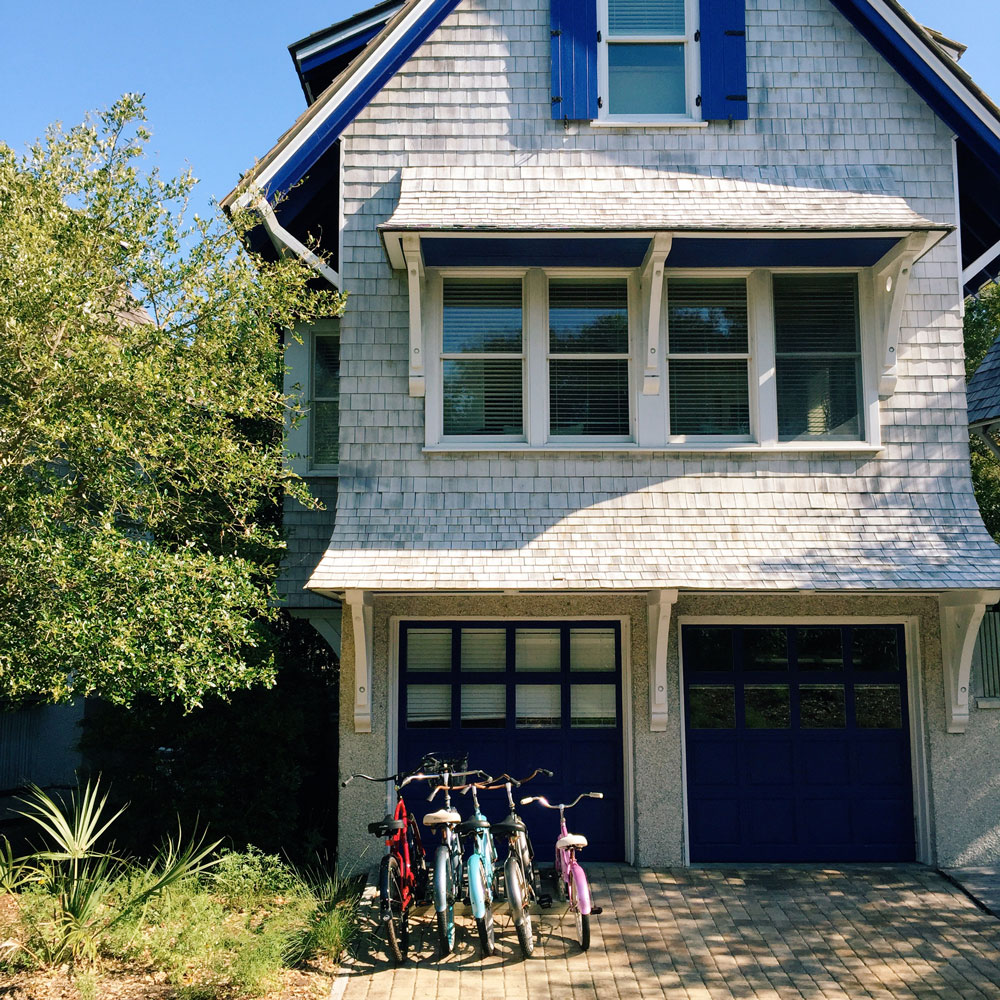 We first visited Bald Head Island in late May, and it was love at first site. The island was peaceful and remote (even on a holiday weekend!). Fragrant jasmine adorned charming beach cottages, reminiscent of Nantucket. Friendly faces dashed by on colorful golf carts and beach cruisers. Everyone was smiling, sun-kissed and fully embracing "island time". It's no wonder so many people return to this slice of heaven year after year.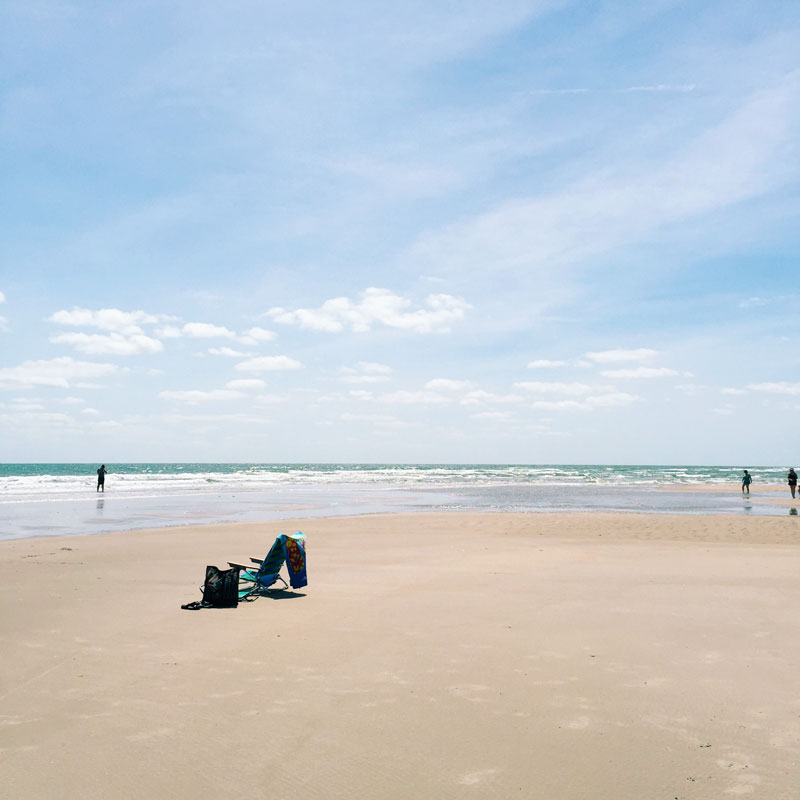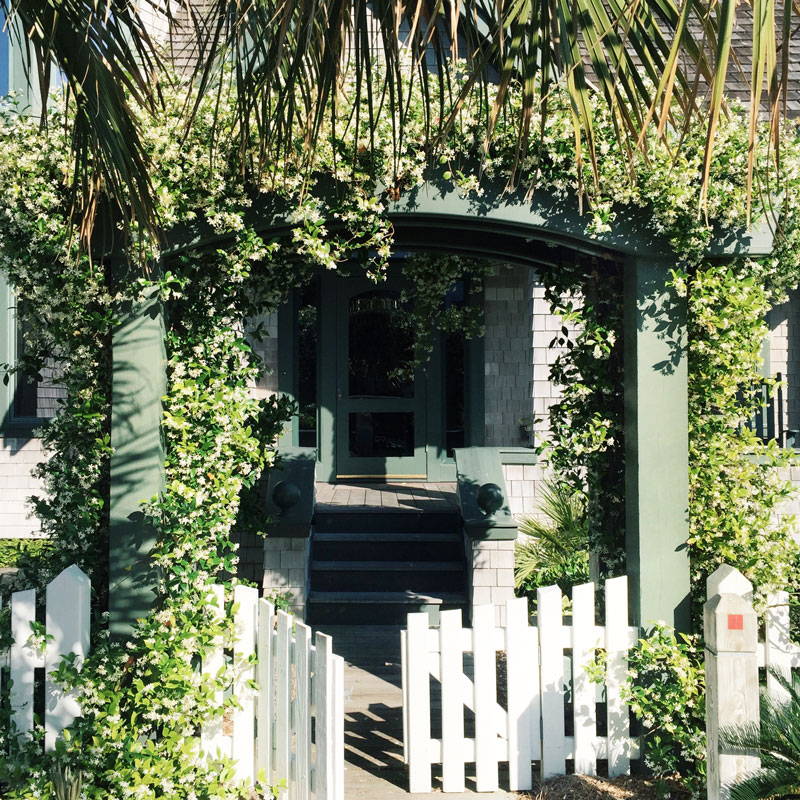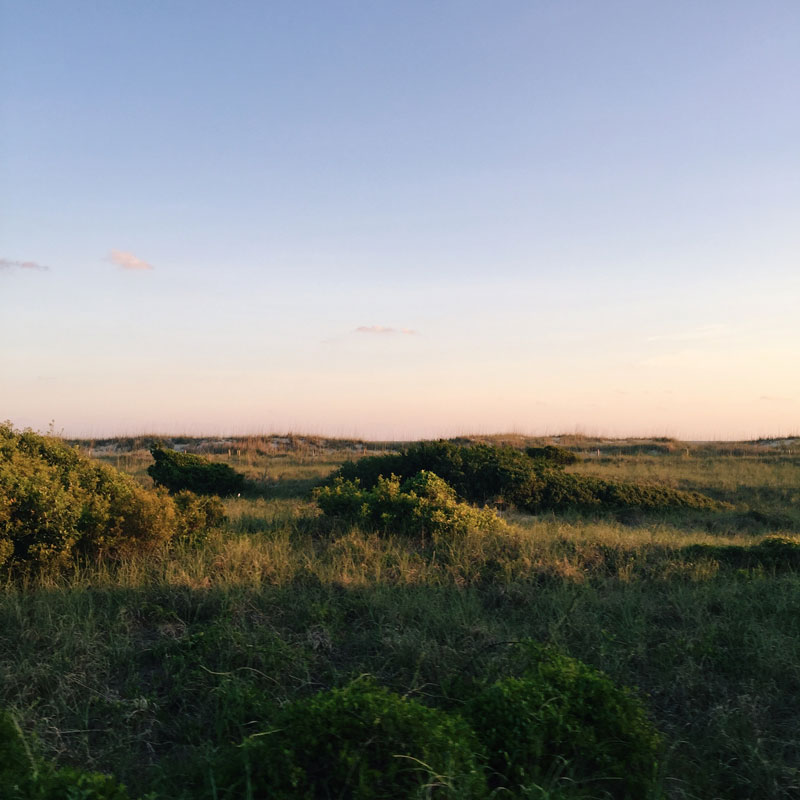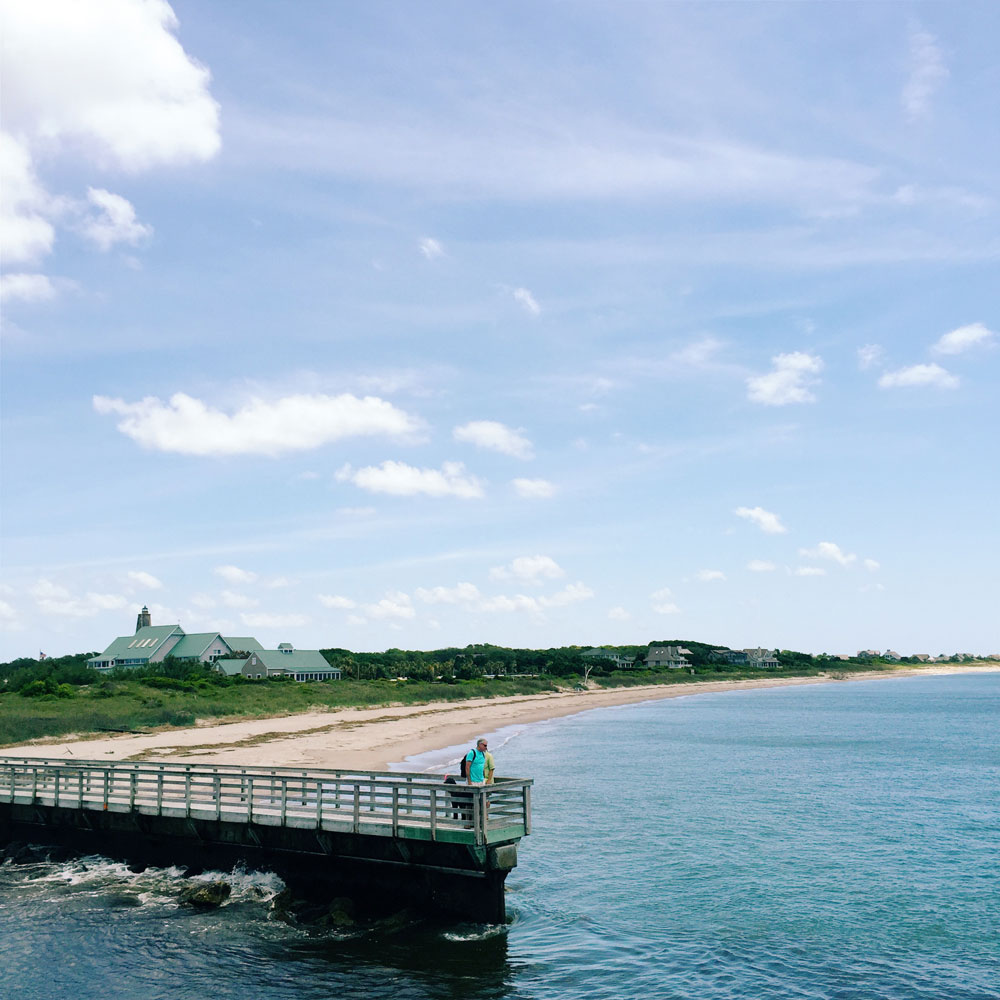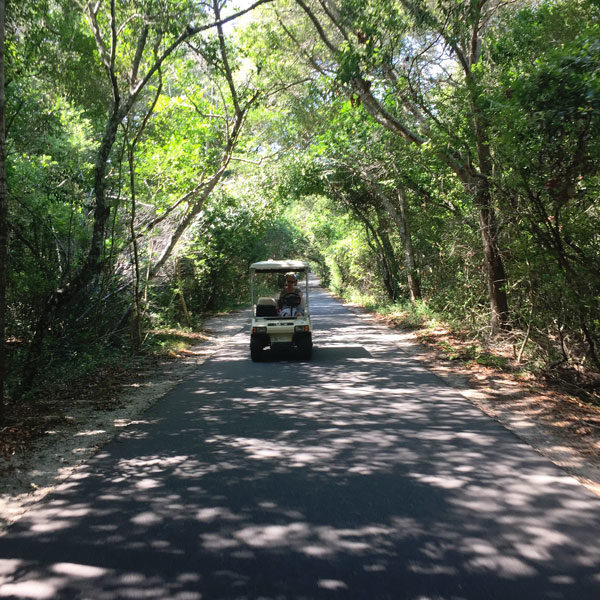 GETTING ON THE ISLAND: The only way onto Bald Head Island is by ferry. Ticket costs are round-trip and include all your luggage and tram transportation to your rental house. You can also purchase a day-only ticket, but I'd highly recommend spending a night on BHI if possible.
GETTING AROUND: There are no cars on the island (my favorite part!), so you can either walk, ride bikes or drive golf carts (I vote for all three!).
STAY: We rented the cutest little house in the Cape Fear Station neighborhood and I can't recommend it enough! It was clean, oh-so cute and allowed weekend rentals.
EAT: Bald Head Island only has a handful of restaurants (primarily at the Marina), so we cooked the majority of our meals. You can bring groceries on the ferry or stock up at the Maritime Market. (FYI: groceries are a little more expensive on the island).
Maritime Market Cafe – We forgot to bring coffee (gasp!) so we frequented the cafe for our morning coffee runs. There's also a little ice cream shop around the corner for all my fellow dessert lovers.
Mojo's on the Harbor – Burgers, salads and seafood with a view of the harbor (and where we bumped into one of our favorite comedians, Jim Gaffigan, on our way in!).
Delphina Coastal Cuisine – We haven't tried Delphina yet (which is shocking since tacos are our favorite!), but it's on our list for next time.
EXPLORE: Even though Bald Head Island is small, there is plenty to do (which is perfect for someone like me who get's bored laying on the beach all day!)
Climb the stairs to the top of Old Baldy for a bird's eye view of the island
Take a peek inside the beautiful Bald Head Island Chapel
Ride your bicycle across the island (leave your map behind!)
Go kayaking in Bald Head Creek
Soak up the afternoon sun from the tip of the Island (Shoals of the Cape Fear)
Purchase a temporary pass for The Shoal's Club and lounge by the pool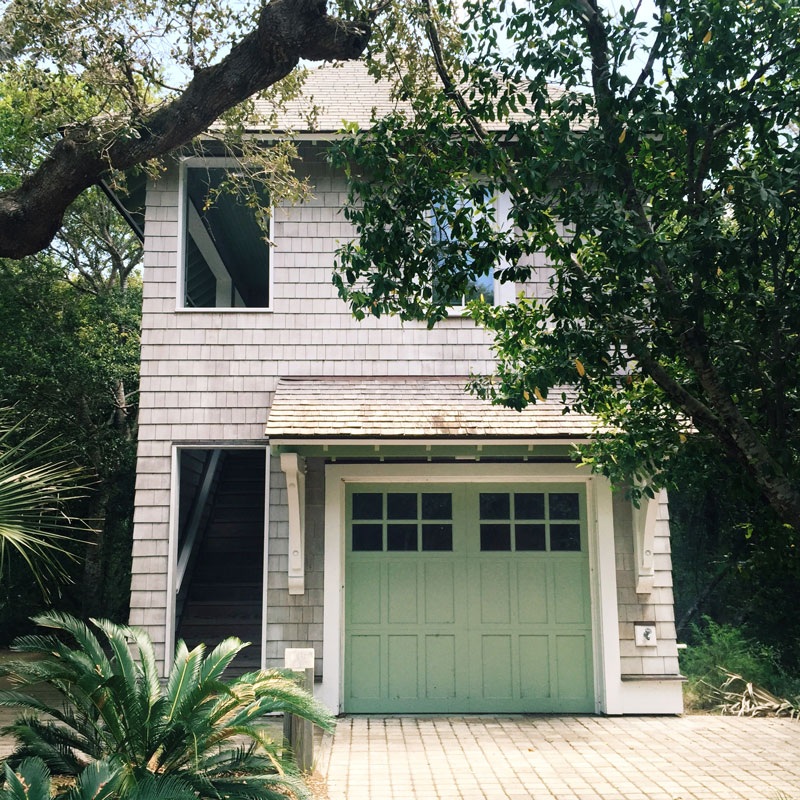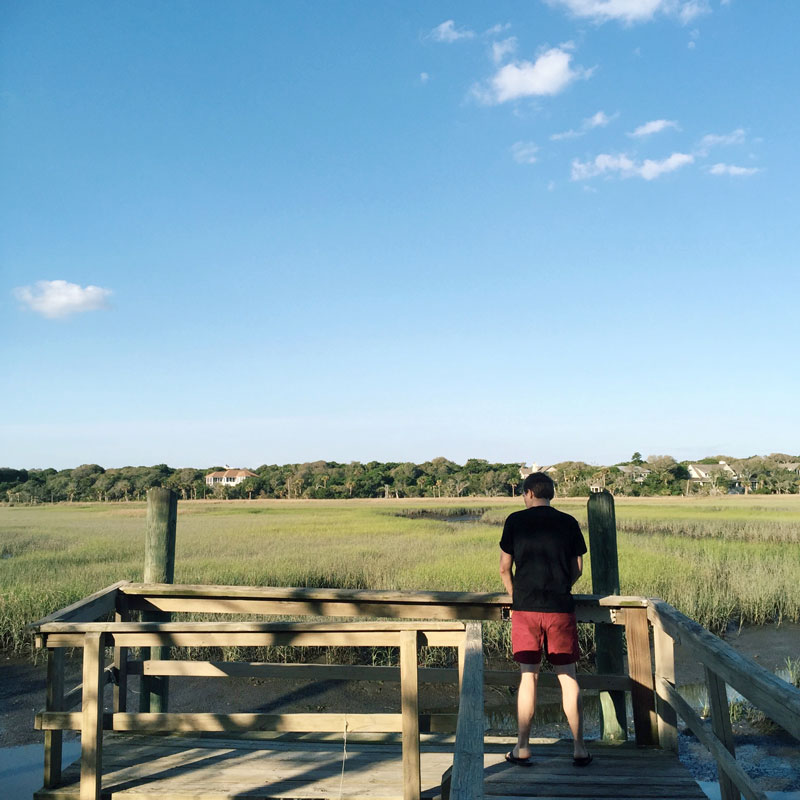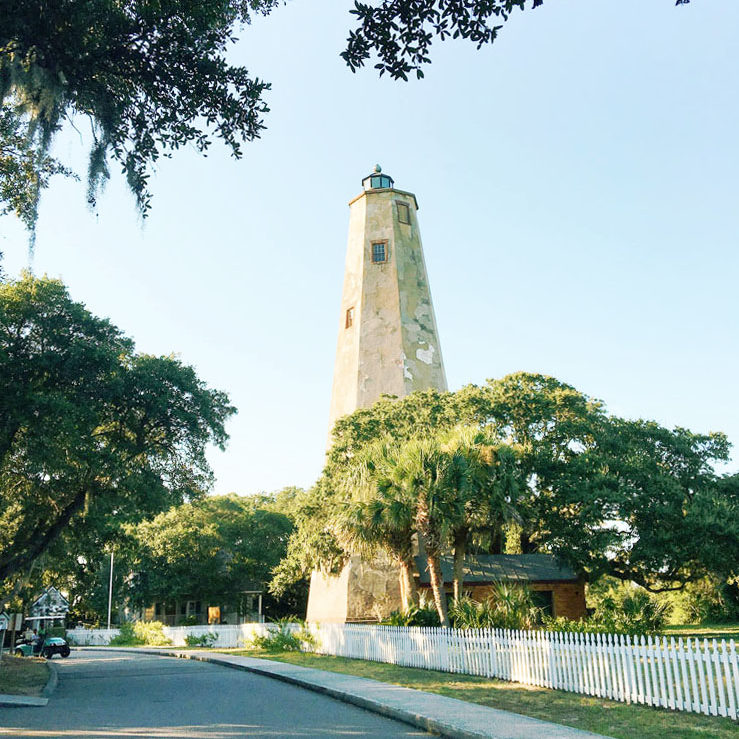 I can honestly say that our weekend on BHI was the first time I truly fell in love with the NC coast and didn't want to leave!  We quickly decided that we would be returning to Bald Head Island frequently.
Have you ever visited Bald Head Island? What was your favorite part?