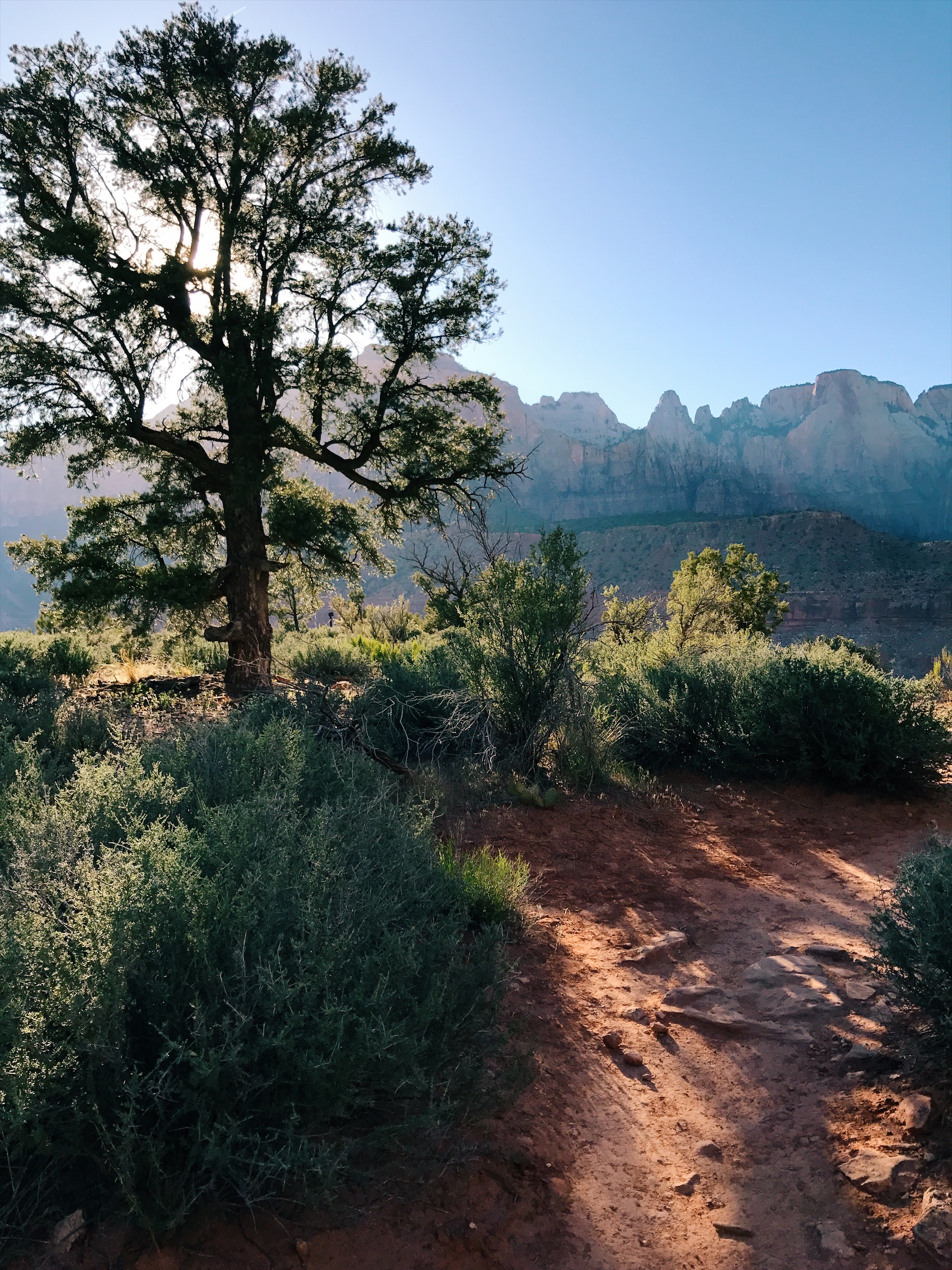 In May, we very spontaneously flew out to the American Southwest for a week of hiking + exploring in Nevada, Utah and Arizona. Alan was transitioning jobs and hadn't used all of his vacation days yet, so we decided it was the perfect time to unplug, get outdoors and take advantage of last-minute flight deals.
Zion National Park was our favorite stop of the week (and is definitely my favorite National Park, so far!). What I loved most about Zion was 1) how quiet + peaceful the whole park is and 2) how vastly diverse the terrain is at the varying elevations. One minute we were walking in the cool shade along a lush, emerald blue river (The Virgin River) and minutes later we were (carefully) dangling our feet off red, rocky cliffs from thousands of feet above. If Zion is not on your list, it needs to be!
We stayed in one of the gorgeous Zion Lofts, and cannot recommend them enough! The lofts are in historic downtown Hurricane, just 20 minutes from Zion. We both agreed that it was a favorite AirBNB to-date (hello cloud-like bed, giant soaking tub + the coolest kitchen!)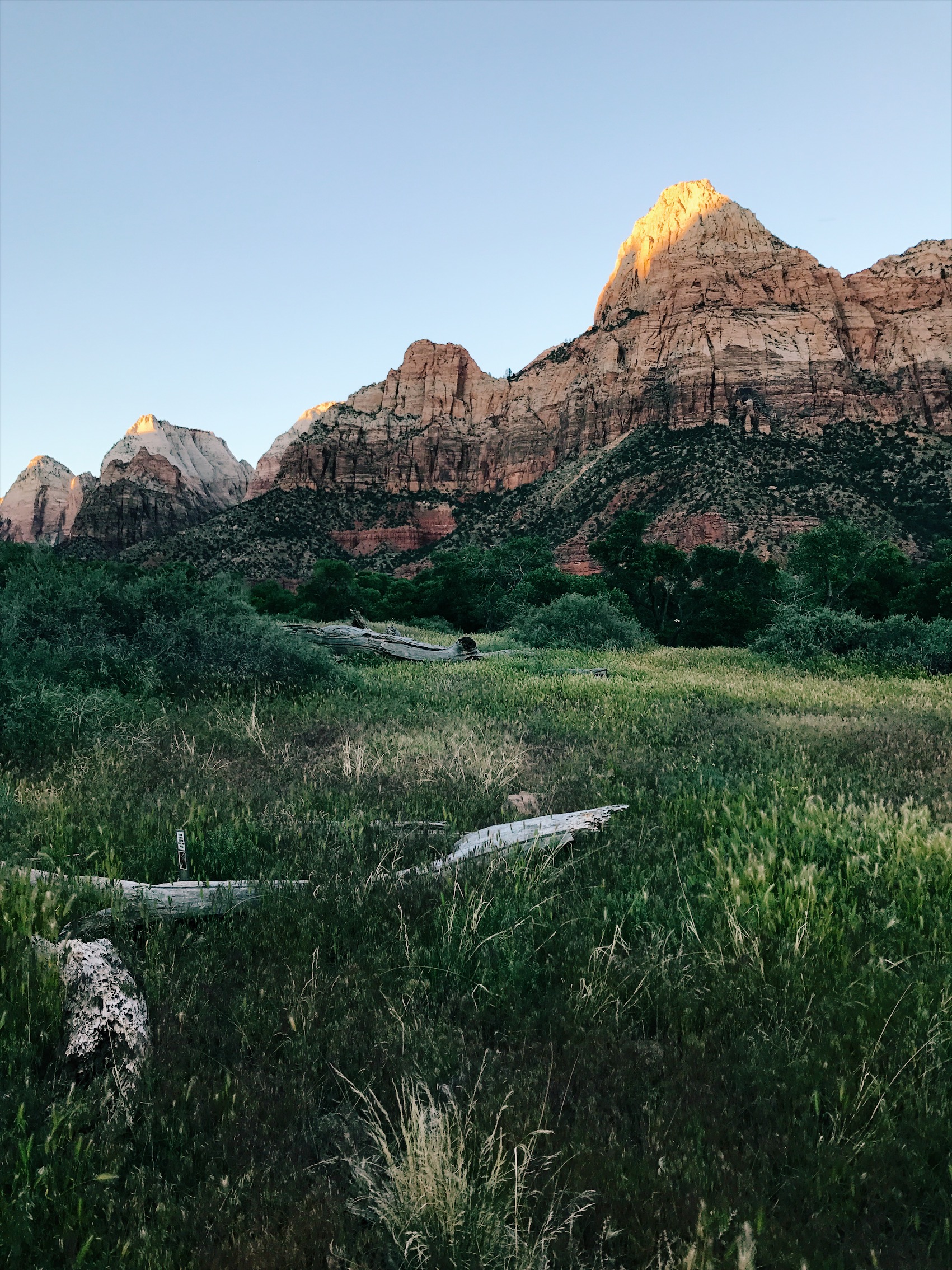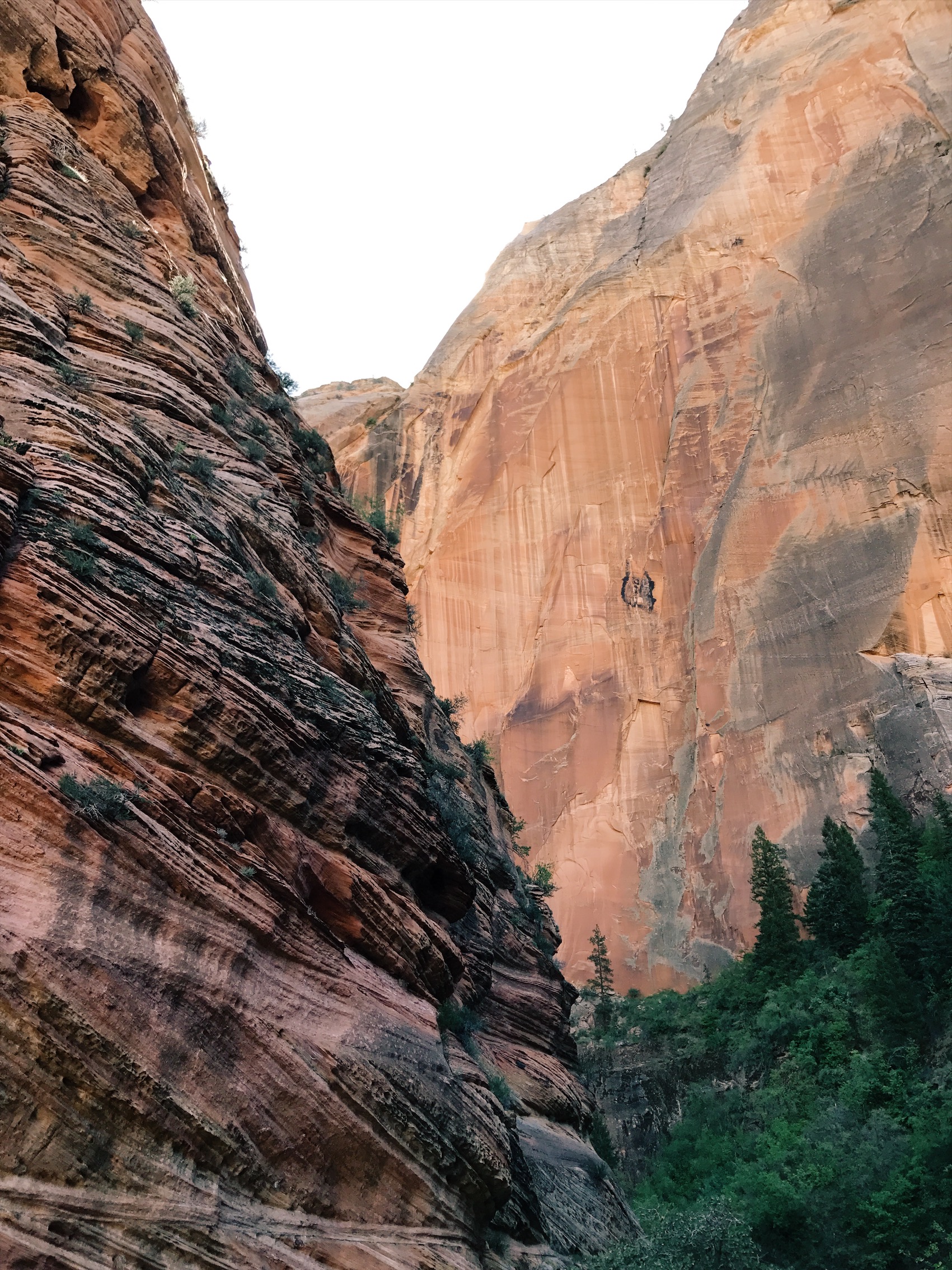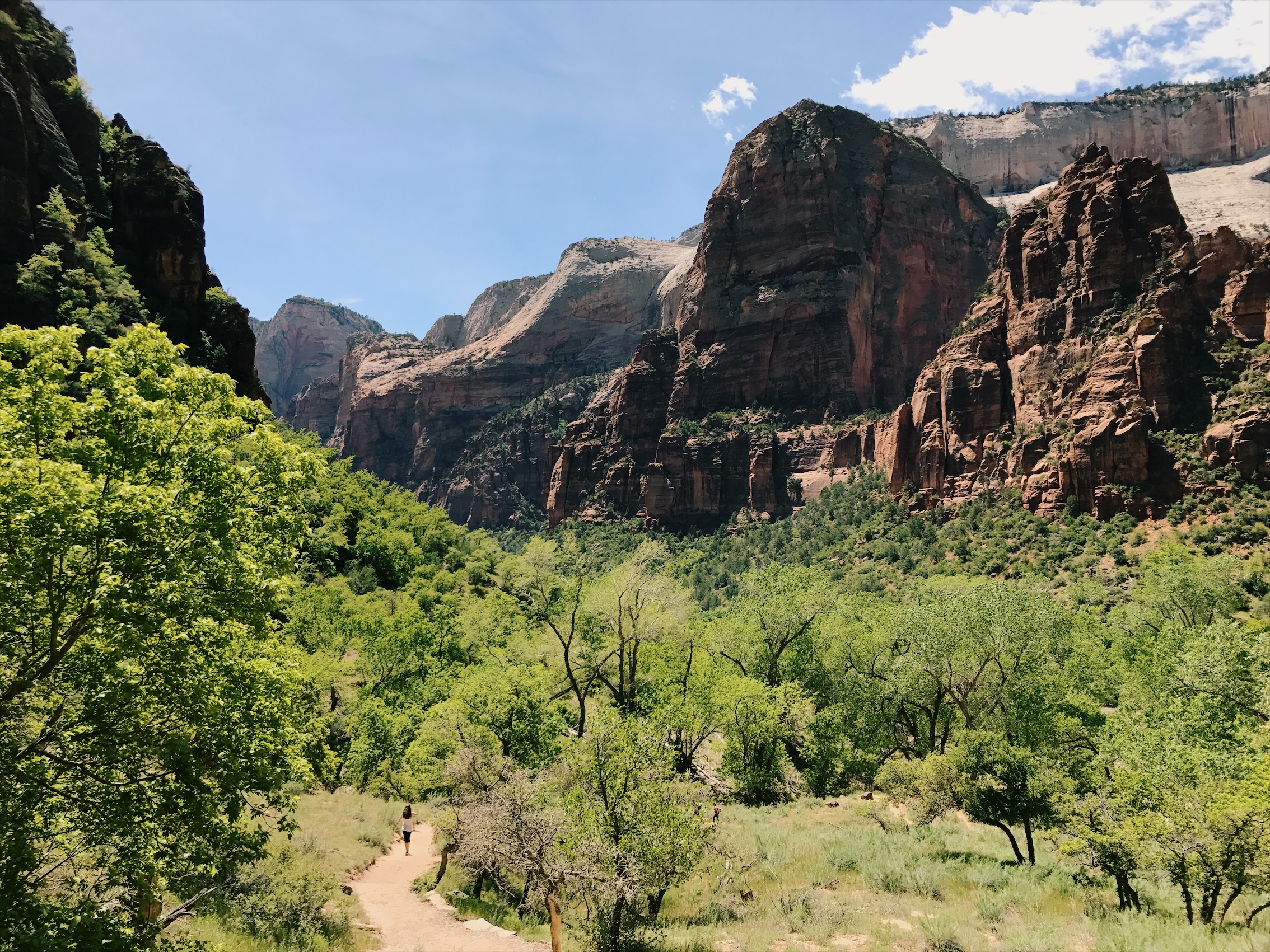 Angel's Landing and The Narrows are the two most popular hikes in Zion. Though they have become popular for good reason, we chose two slightly less trafficked trails:
1. Watchman Trail
Watchman Trail begins at the southernmost end of Zion, and is the perfect spot to watch the sunset! It's a quick hike (3.5 miles round trip), and we had the "top" completely to ourselves.
Because we didn't arrive in Zion until late afternoon, Watchman was the perfect hike as it allowed us to quickly hit the trail without taking the shuttle. Plus it was short enough to easily hike back down after sunset.
Pro tip: Pick up a blueberry scone at River Rock Roasting Company to snack on while you watch the sunset.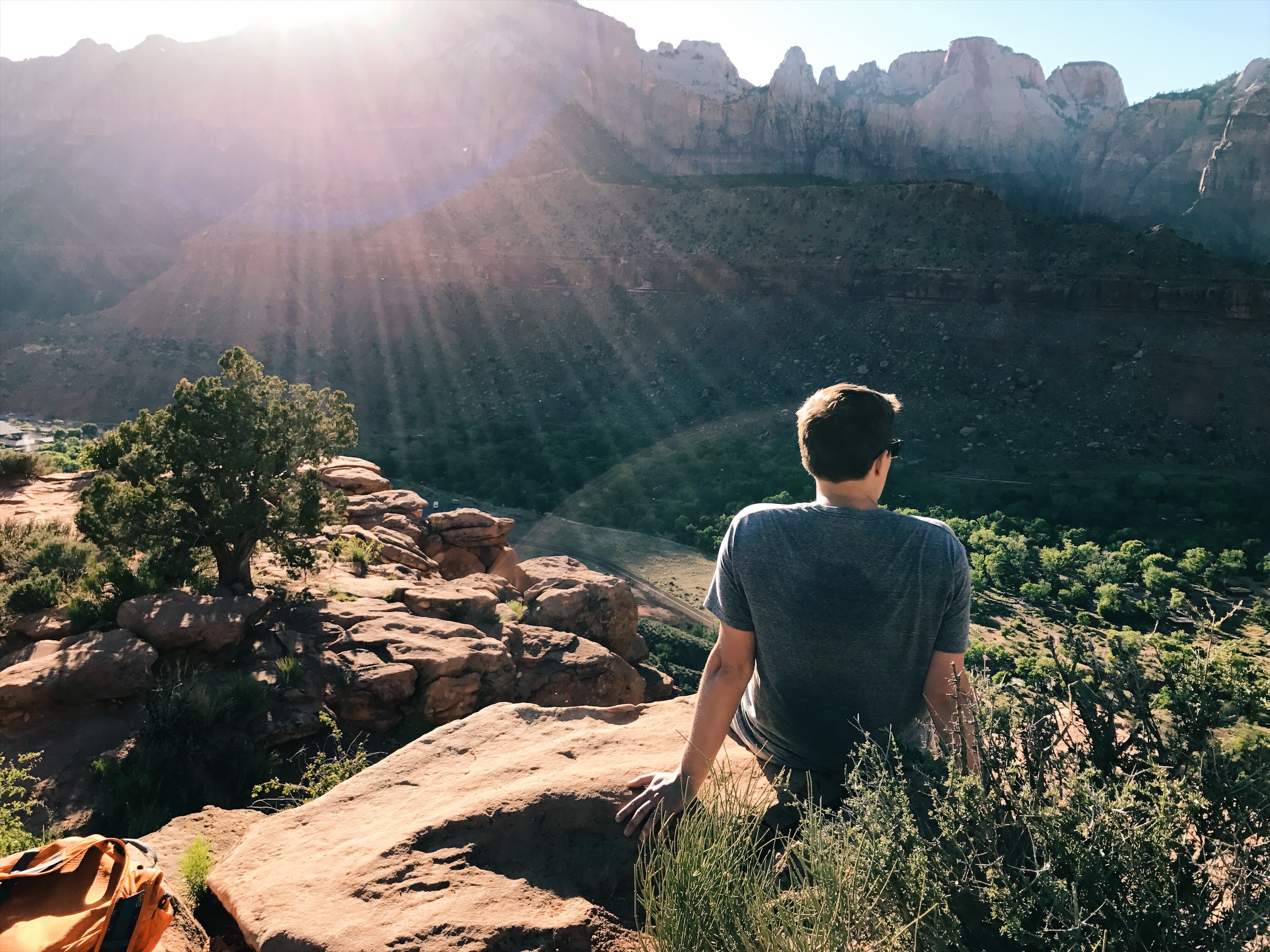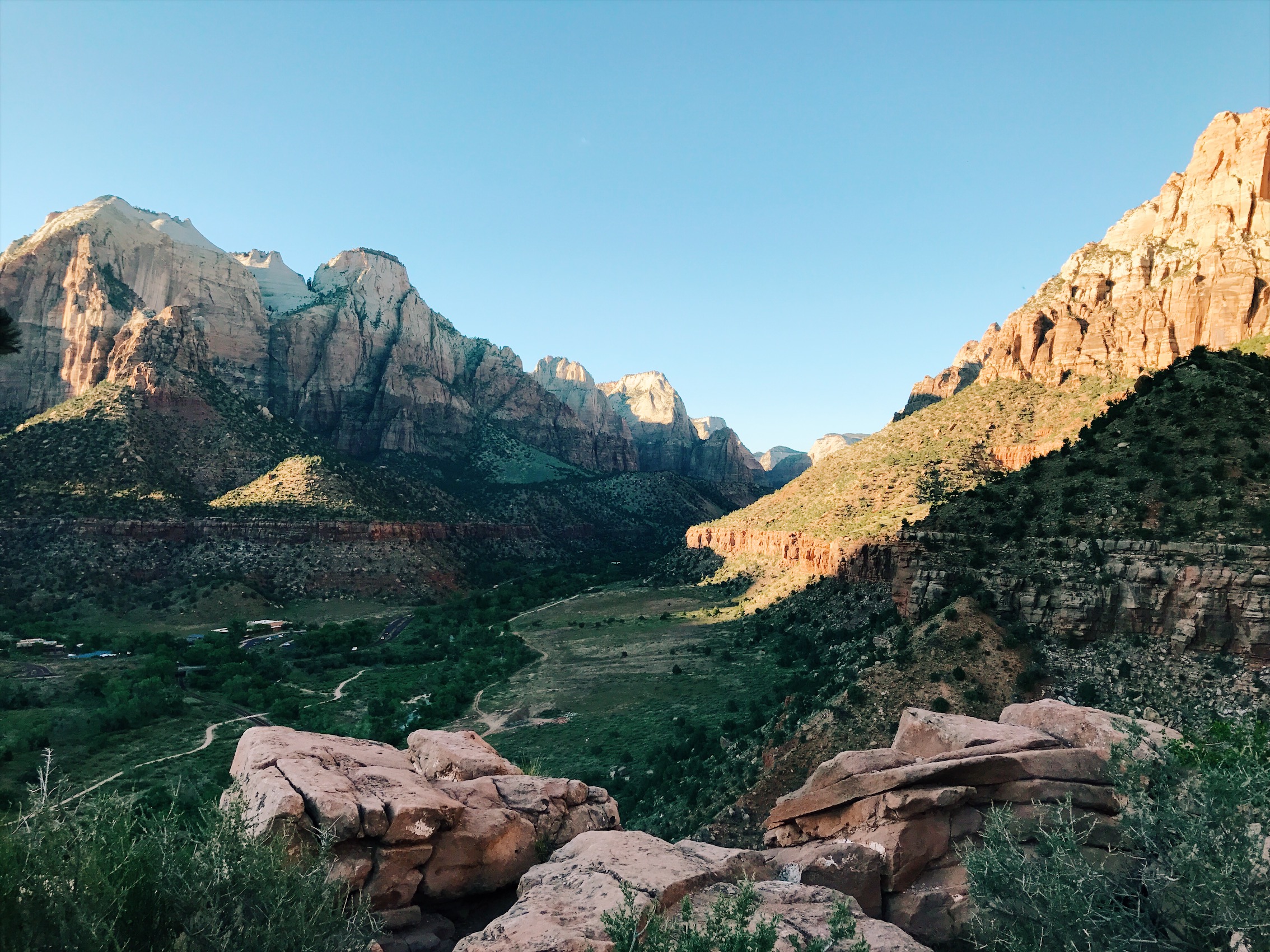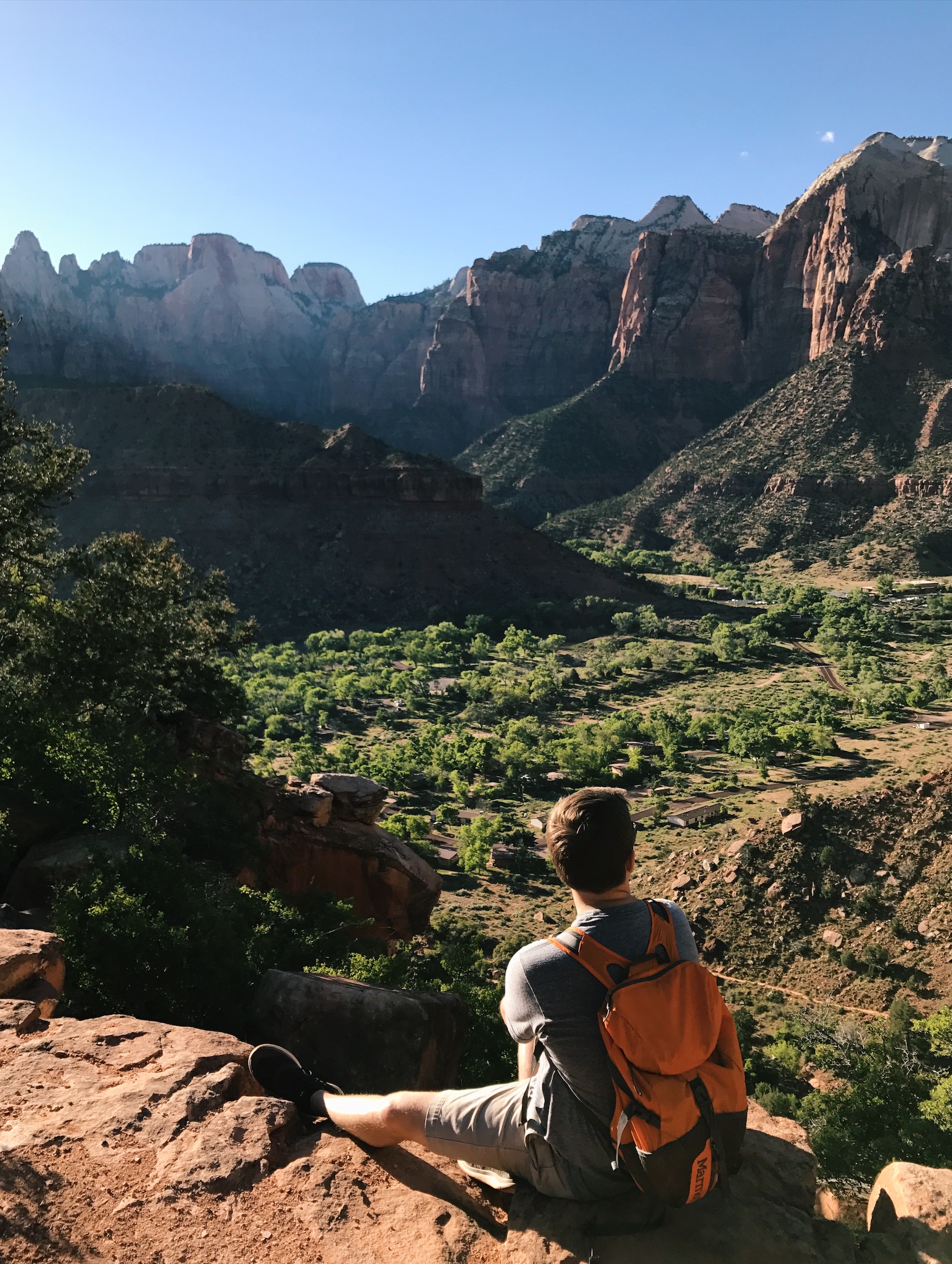 2. Observation Point
As soon as I read that Observation Point overlooks Angel's Landing, is more strenuous and a few miles longer, I was in! We started early in the morning (around 8 AM) and finished early afternoon (after spending over an hour at the top completely in awe of the views & snacking on some GORP, of course).
It's a fairly strenuous hike (8 miles round trip with approximately 2,200 feet of elevation gain), but the miles fly by with a new view around every bend. And if you hate switchbacks, I promise the views are worth the pain!
Pro tips: Observation trail is shaded in the morning, so start as early as possible. But don't forget to pack the sunscreen because by late morning you will be hiking in full-sun (I added a few dozen freckles to my collection). And once you're at Observation Point, don't leave any snack's unattended. A family of aggressive chipmunks WILL call dibs. They scurried around (and on) our feet waiting for crumbs to drop. One large chipmunk even dove off a rock and tried to swipe a granola bar out of my hand!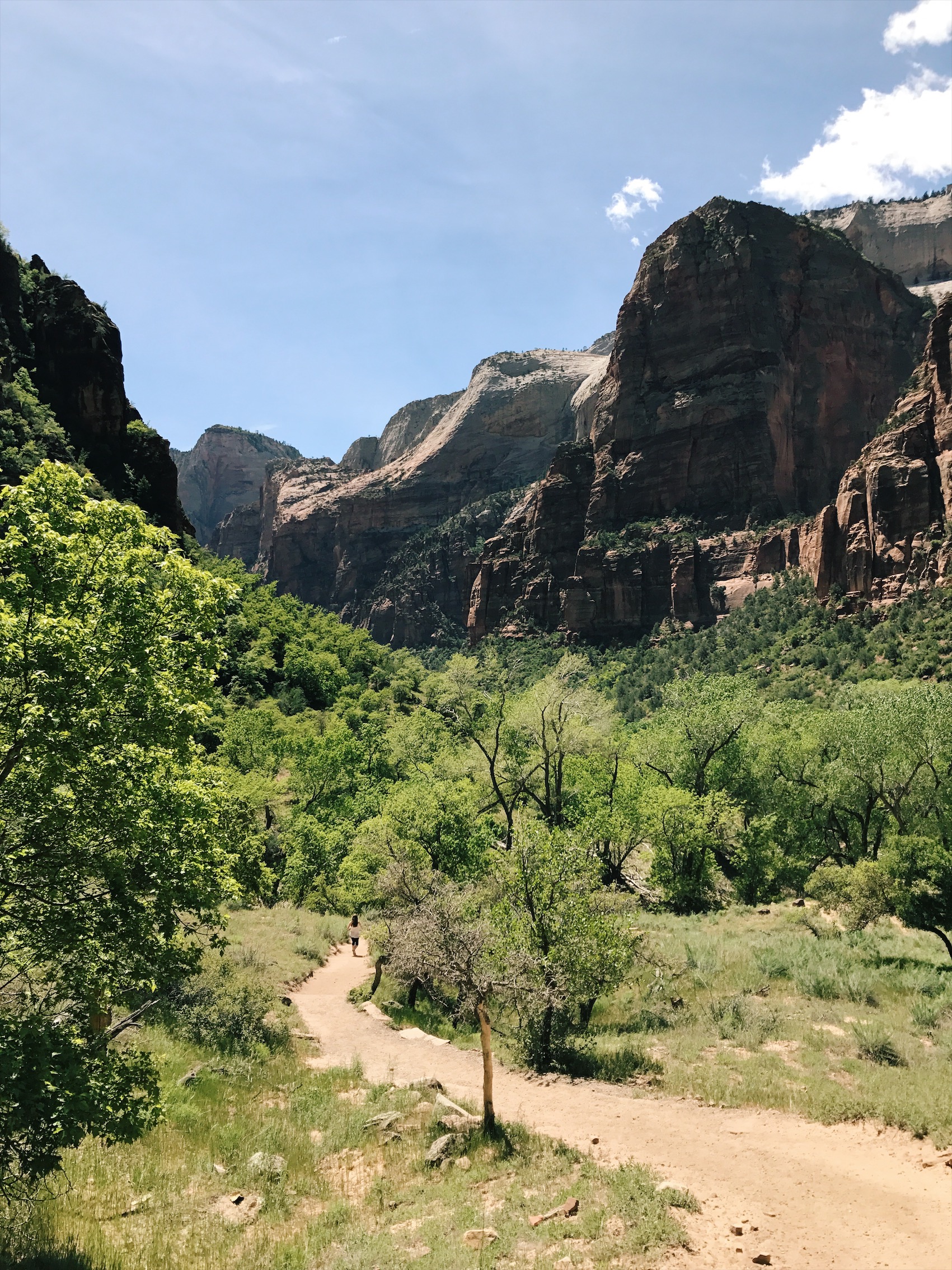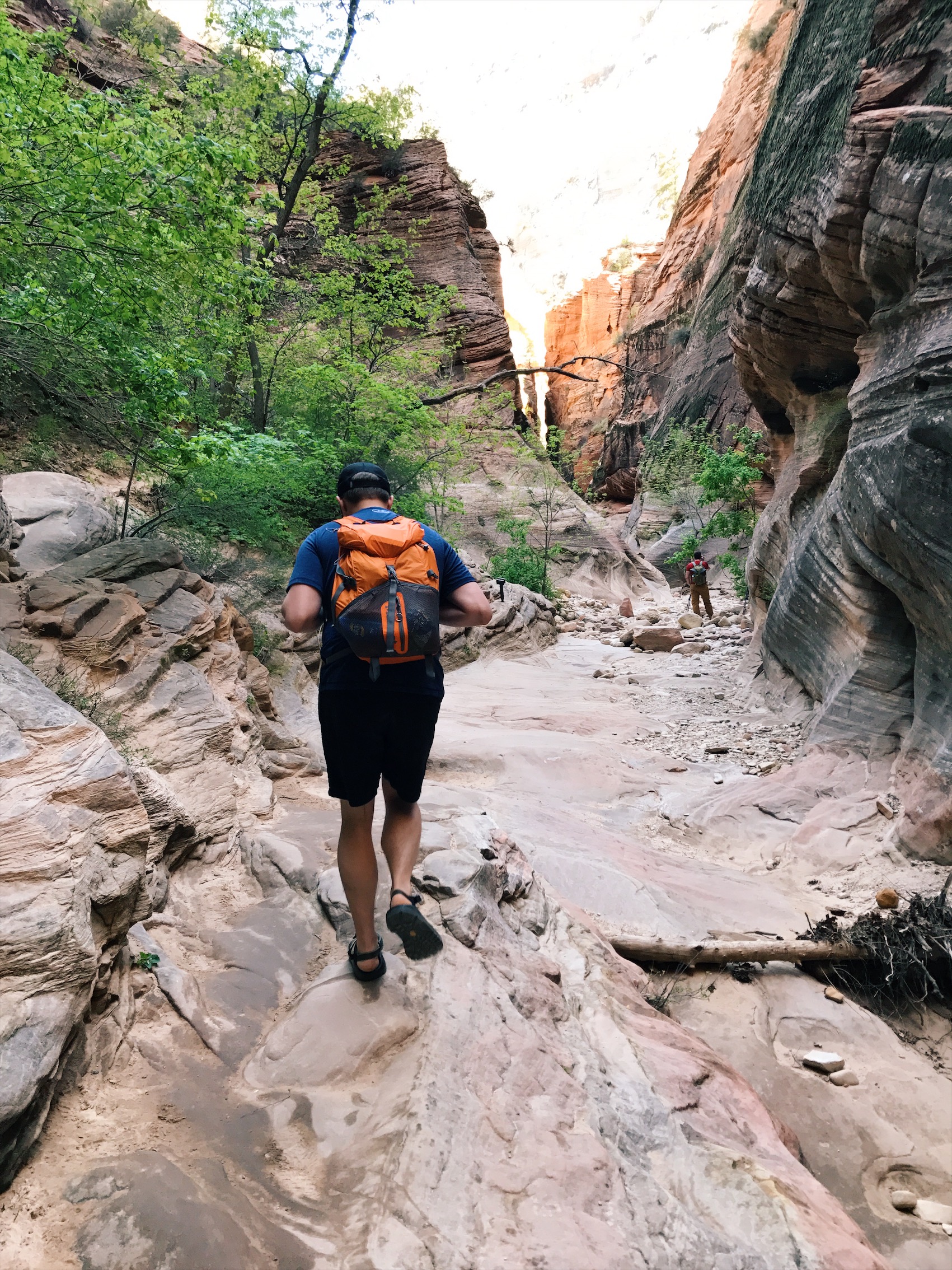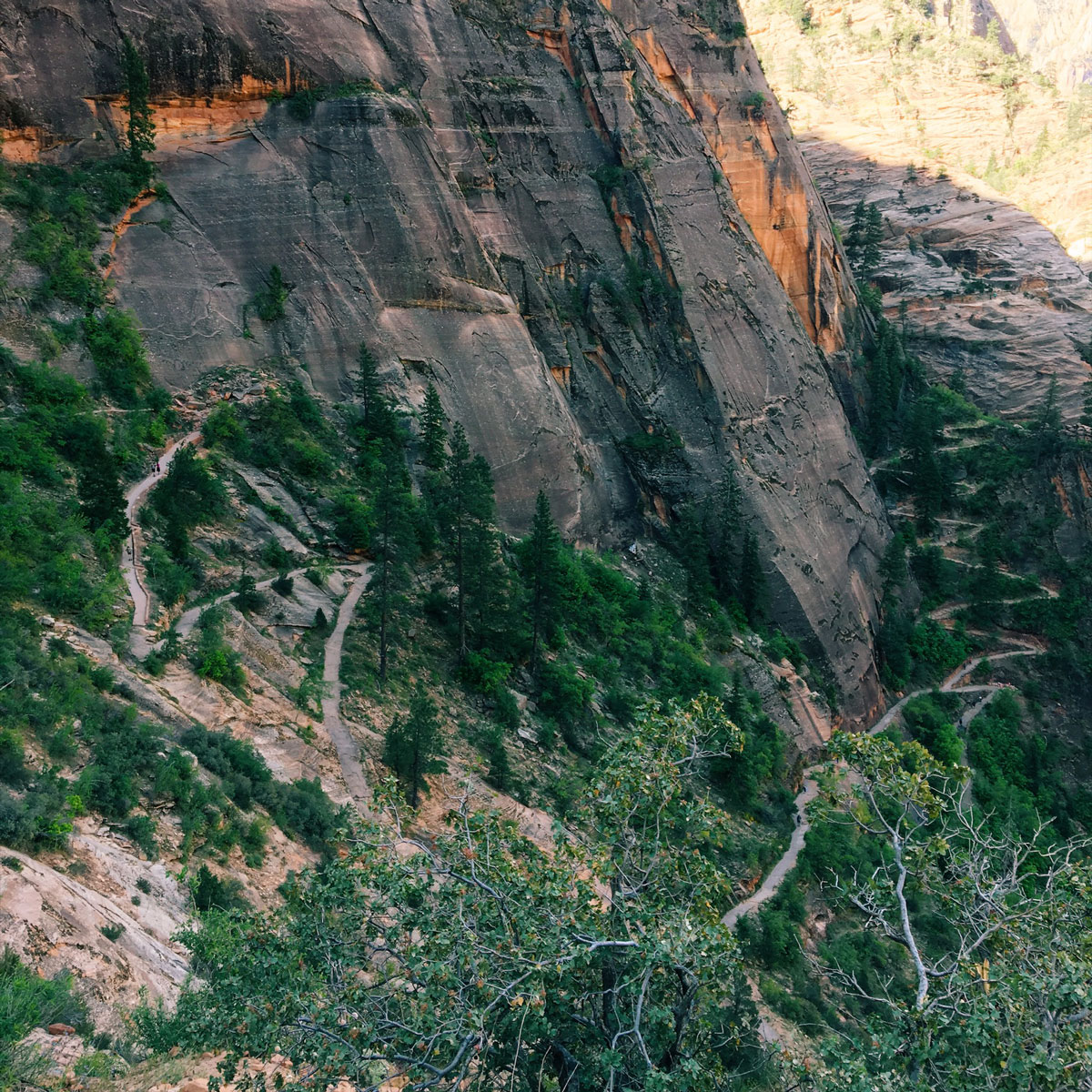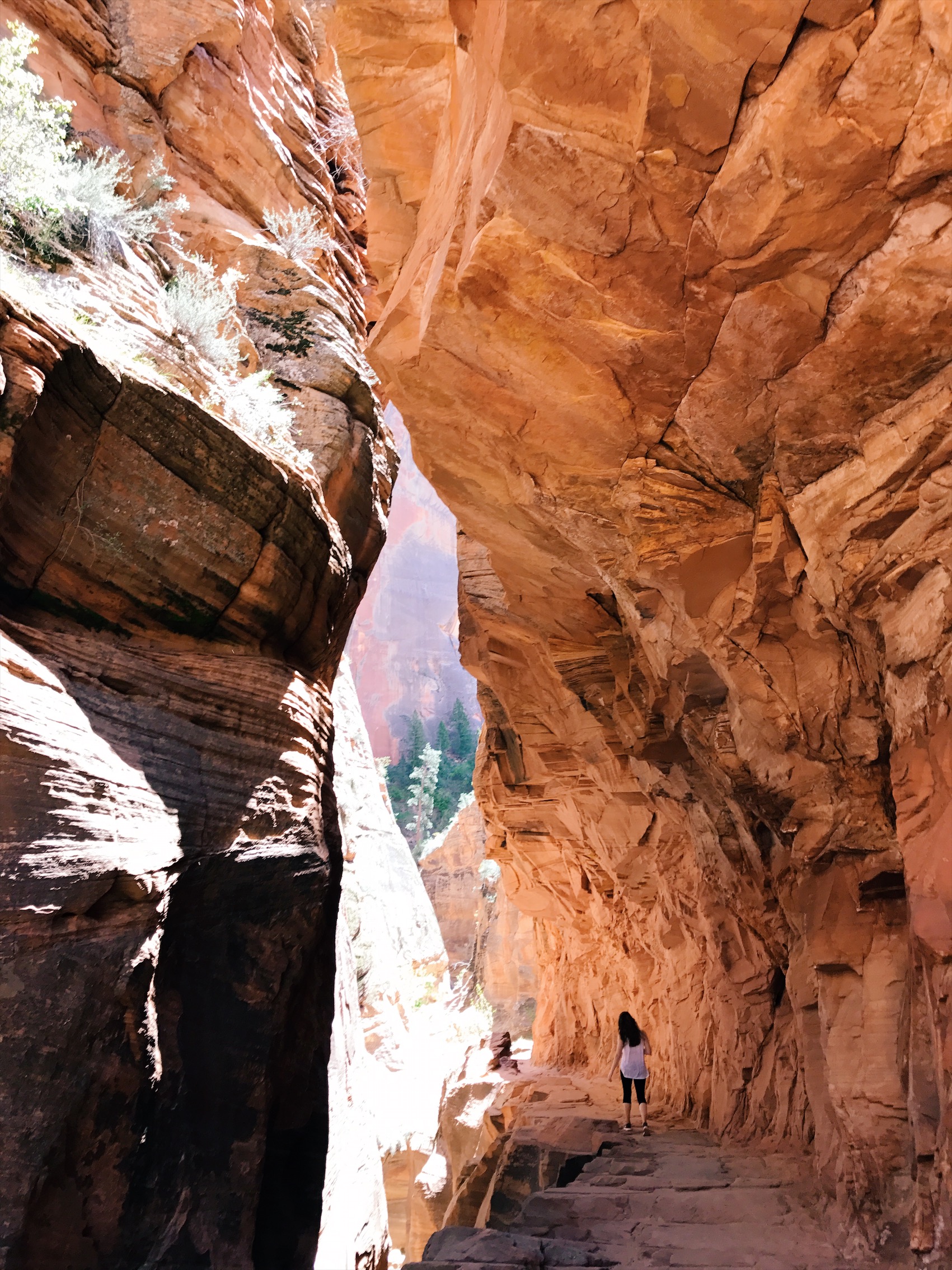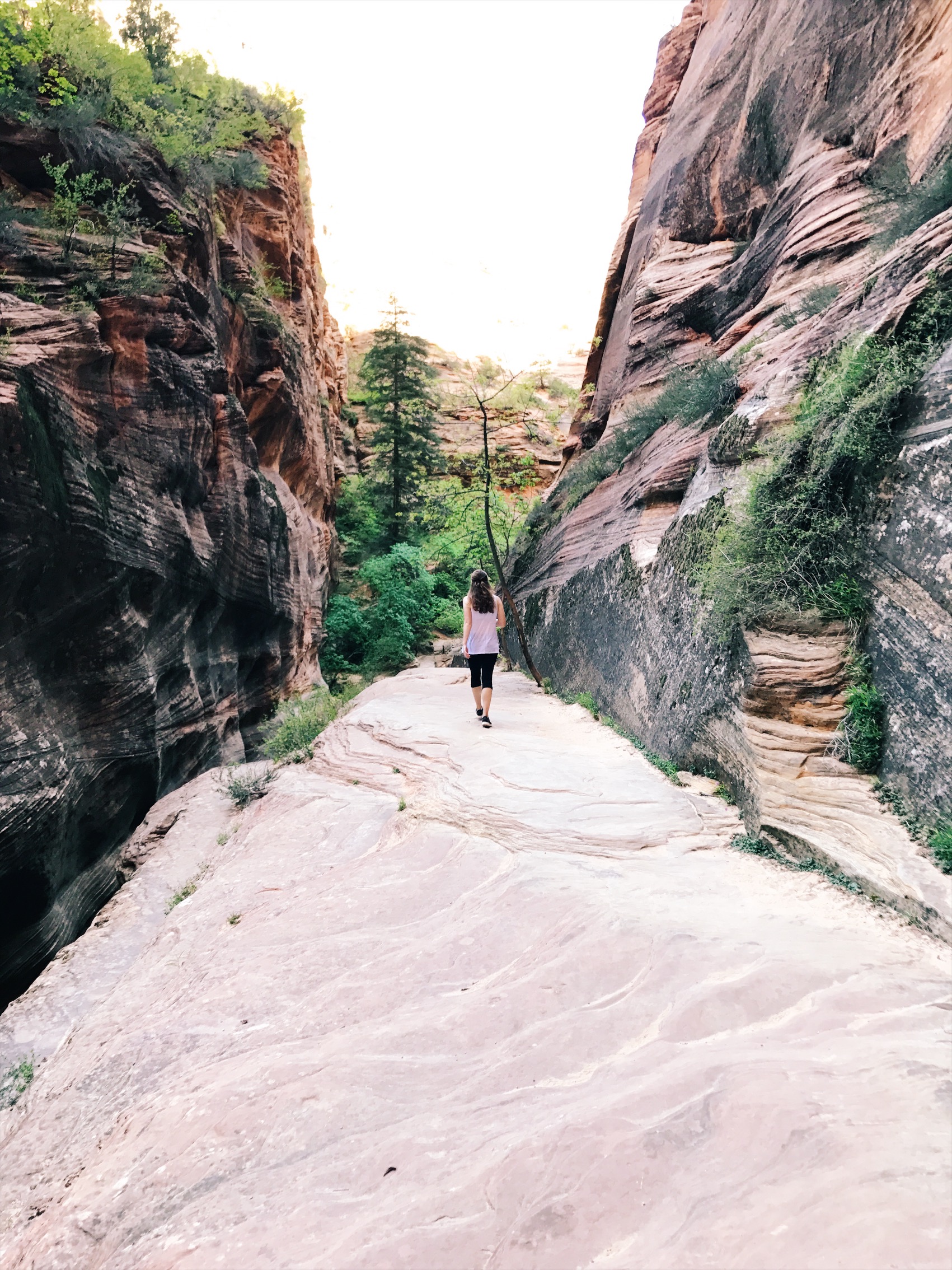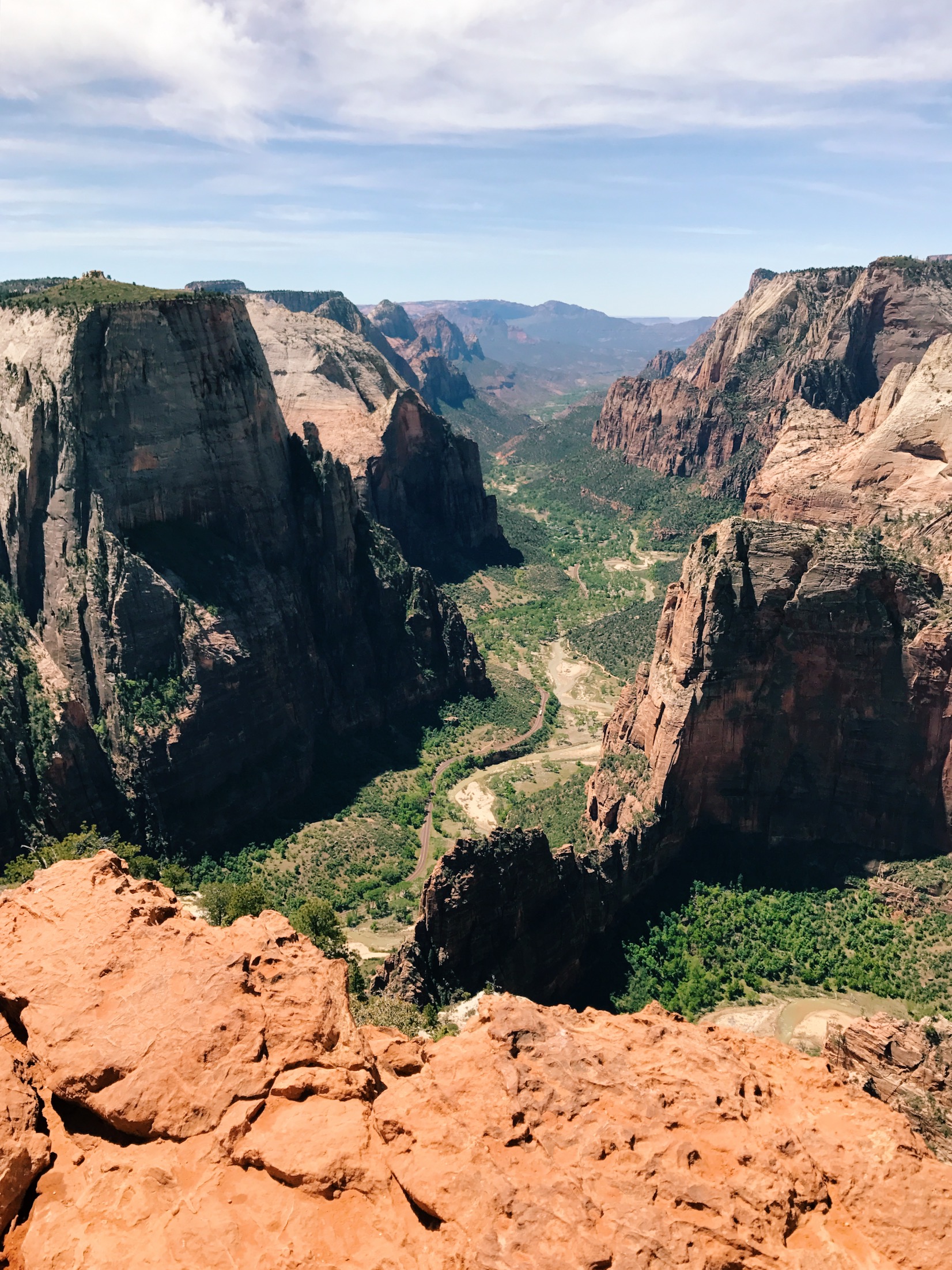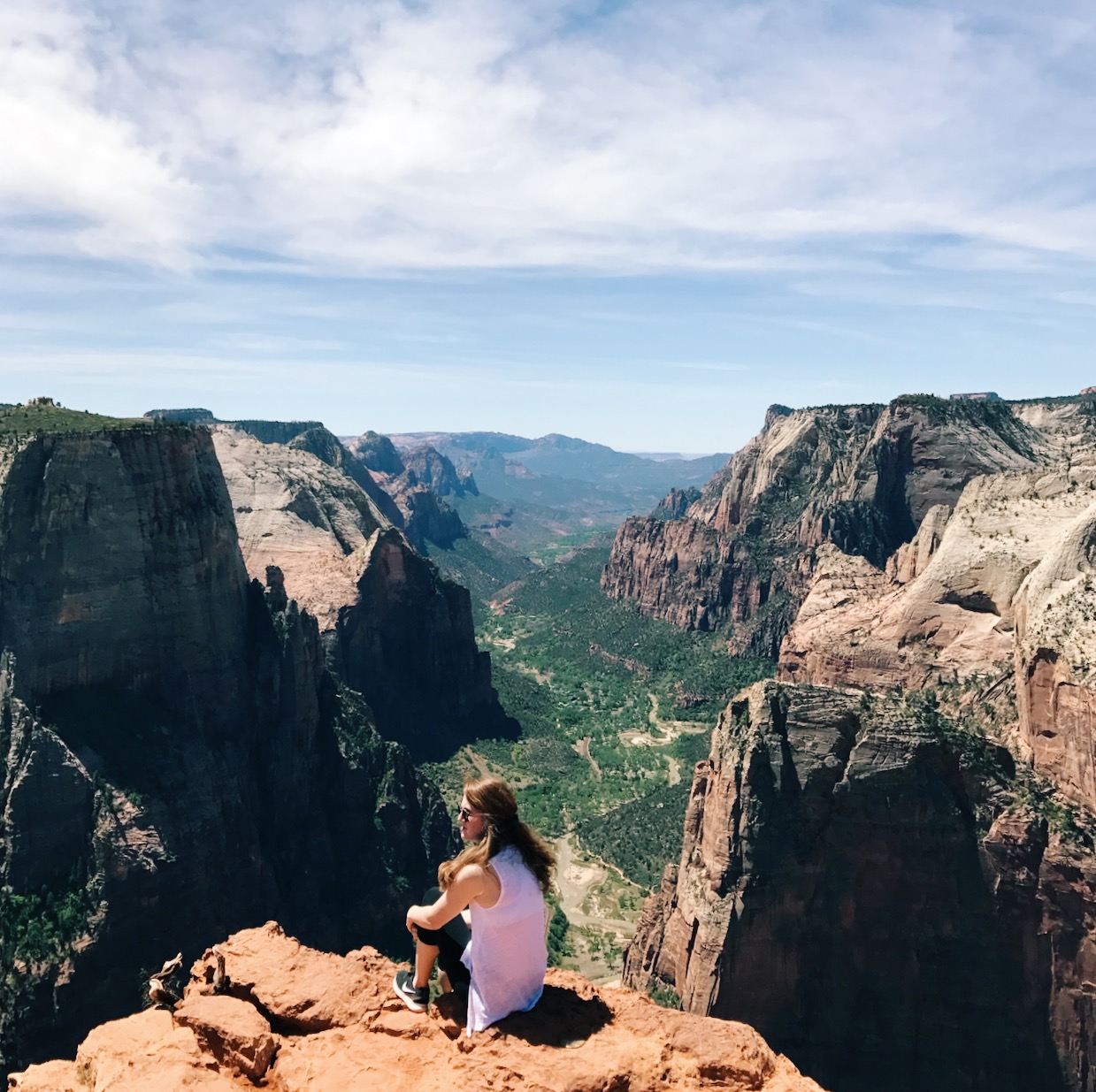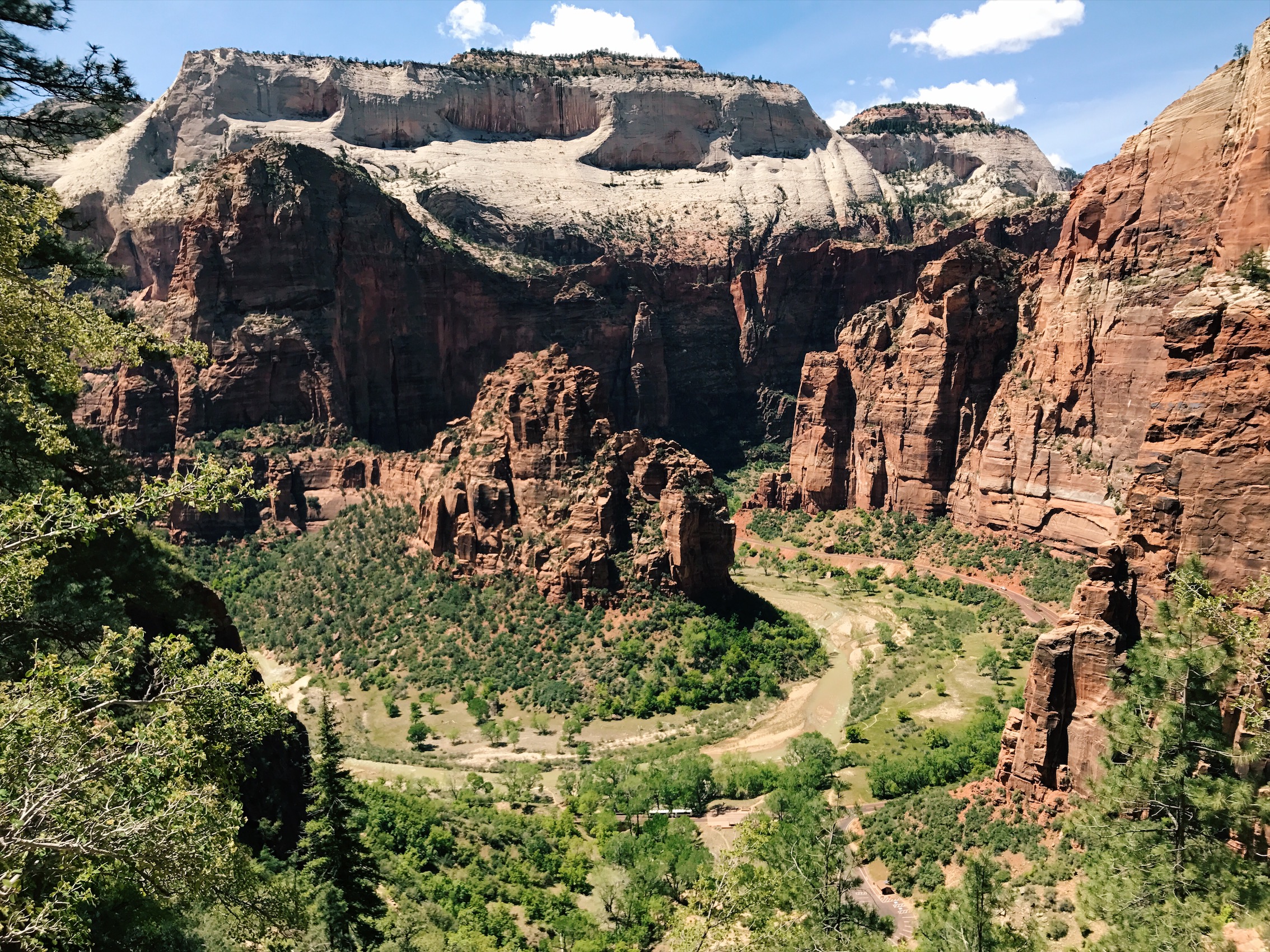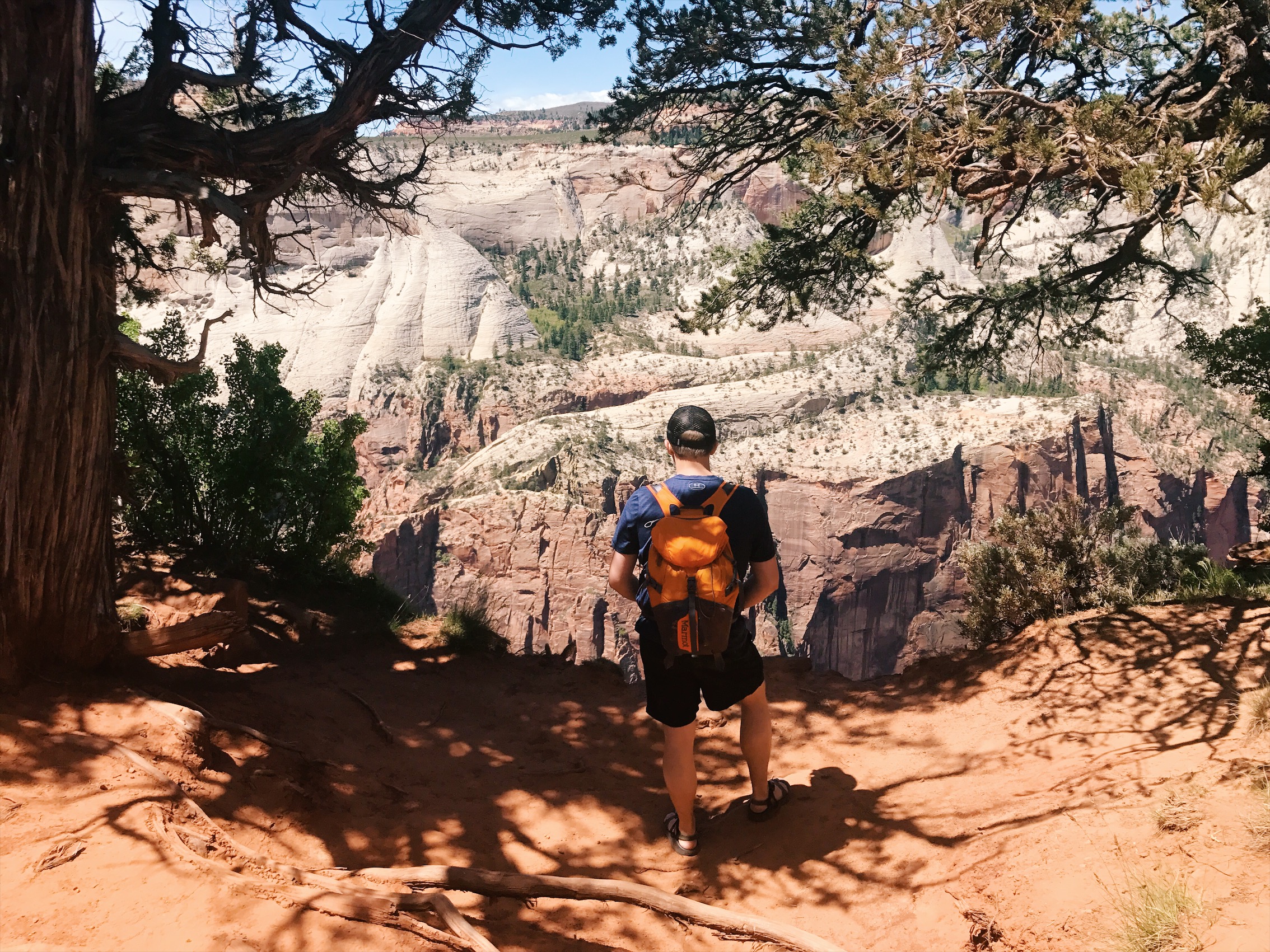 Stay:  The Zion Lofts
Eat: After all those switchbacks, we enjoyed some well-deserved tacos at Casa De Amigos in Springdale, Utah.
When: We visited Zion during the first two days of May, and the weather could not have been more perfect!
Have you been to Zion National Park? What was your favorite trail?