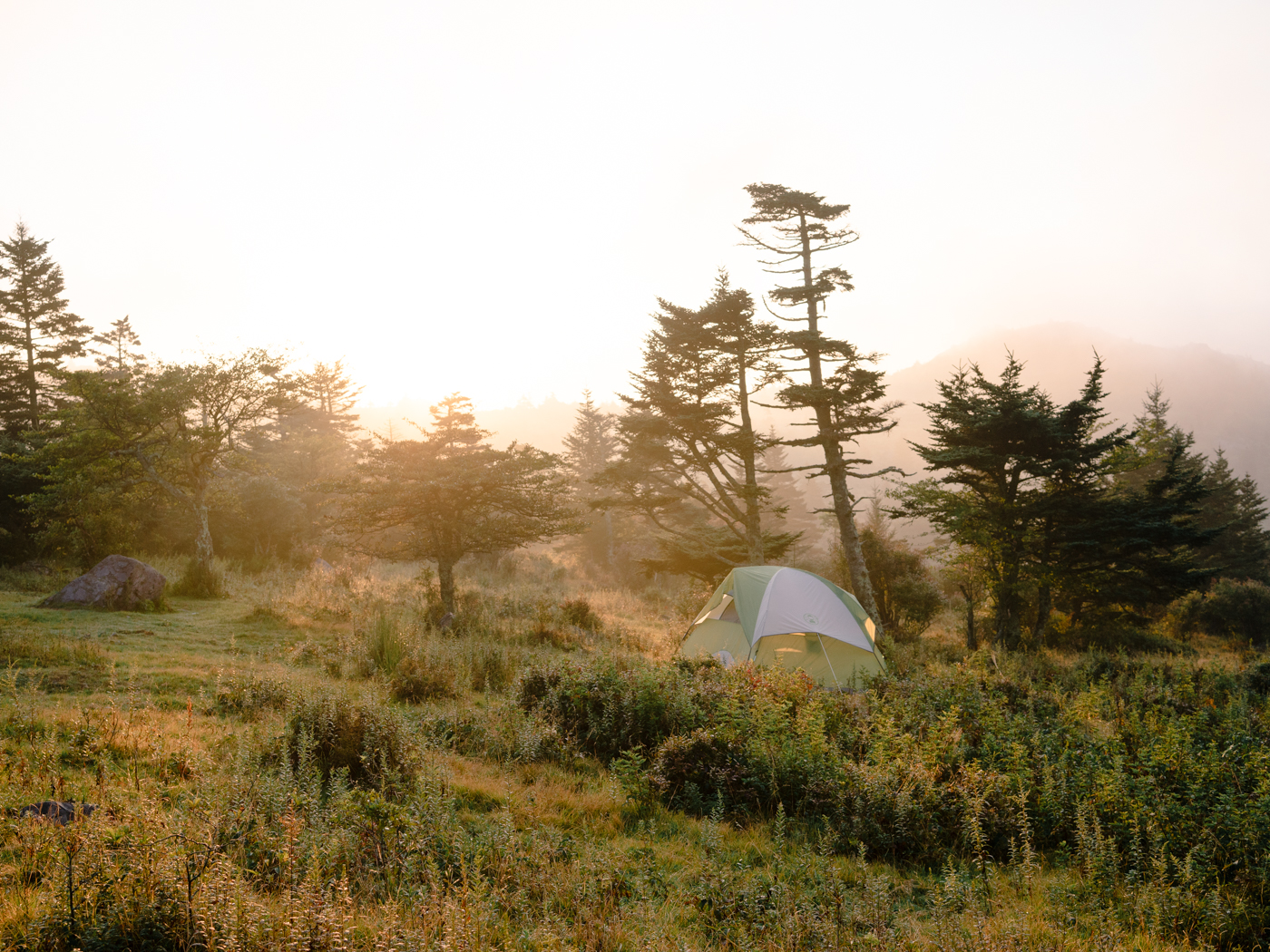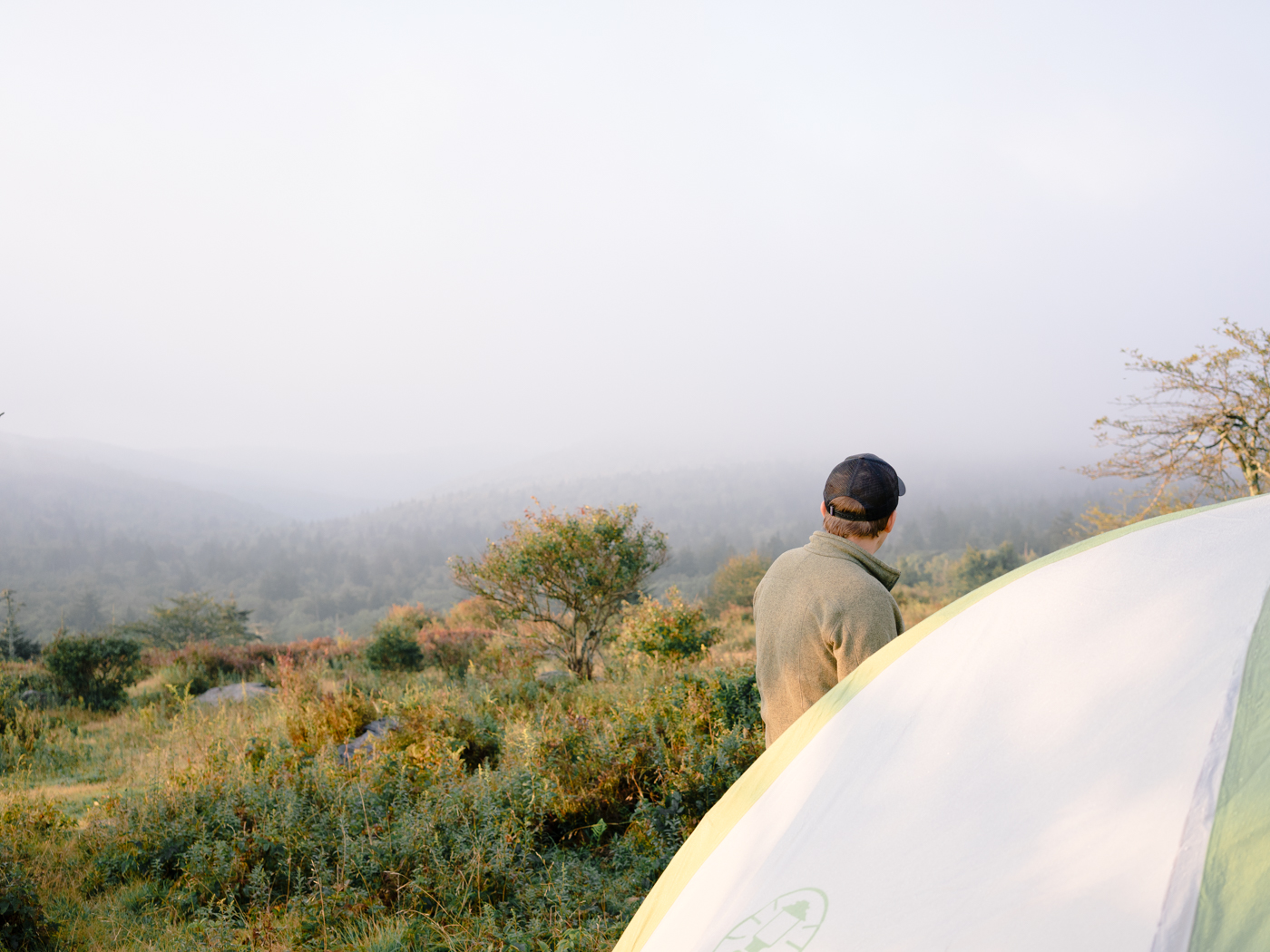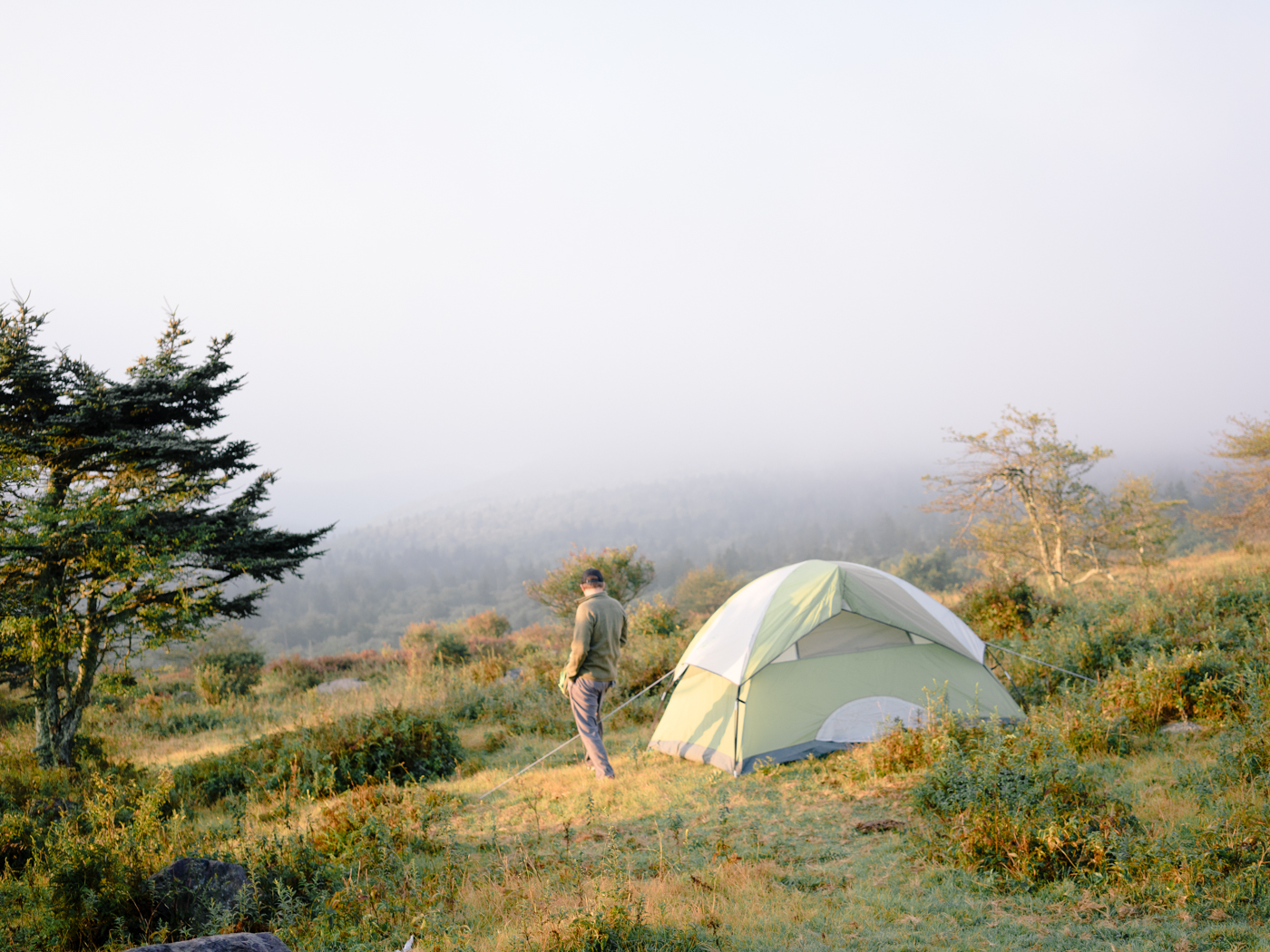 "Keep close to Nature's heart… and break clear away, once in awhile, and climb a mountain or spend a week in the woods. Wash your spirit clean."  – John Muir
At least once a year, Alan and I grab our tent + backpacks and set out on an overnight backpacking trip. We hike until our legs ache, watch the sky until stars appear above our camp fire, and awaken to golden sunbeams and chirping birds. We'd heard such wonderful things about Grayson Highlands State Park + the hike up to Mount Rogers and were thrilled to finally see it for ourselves.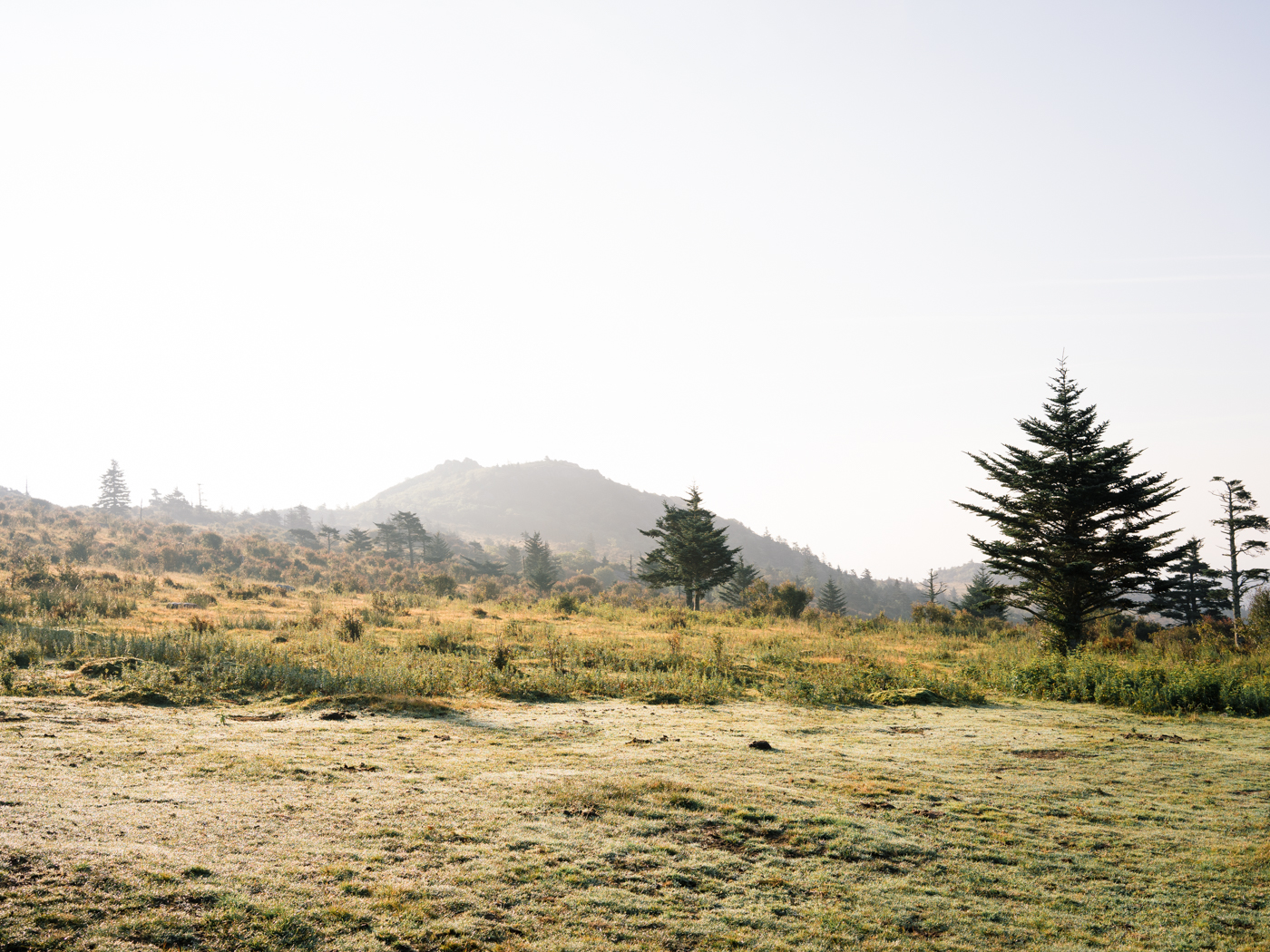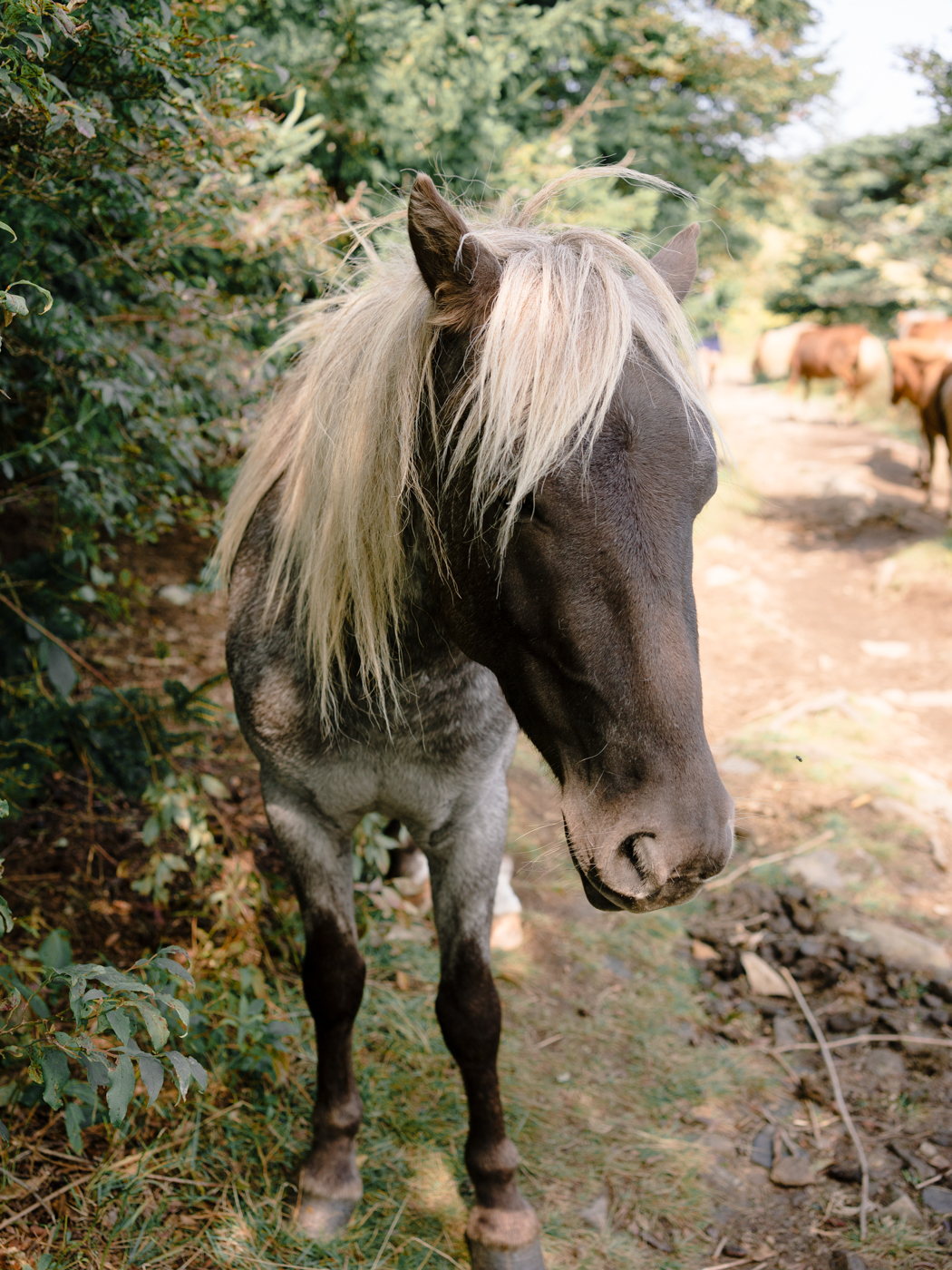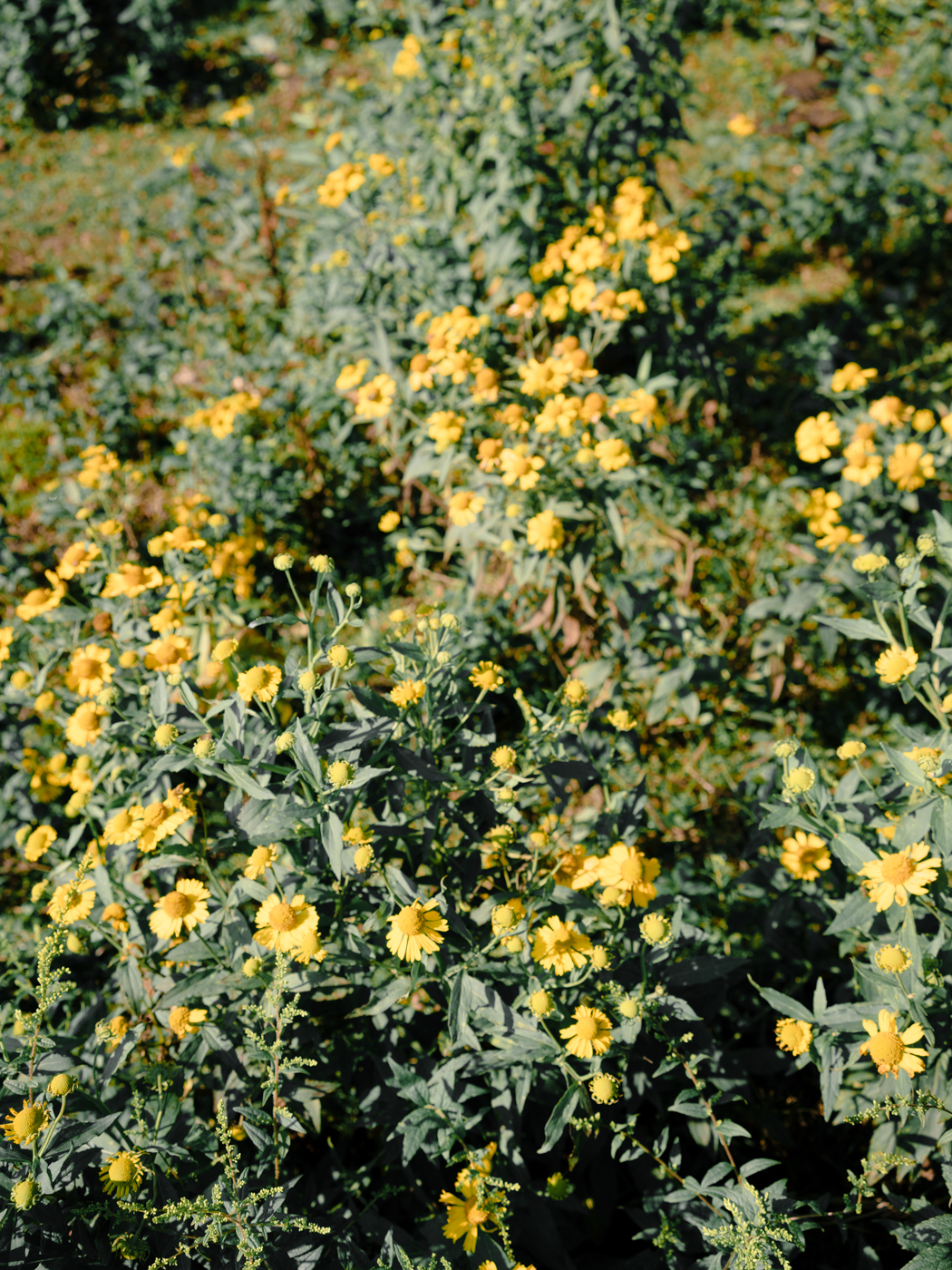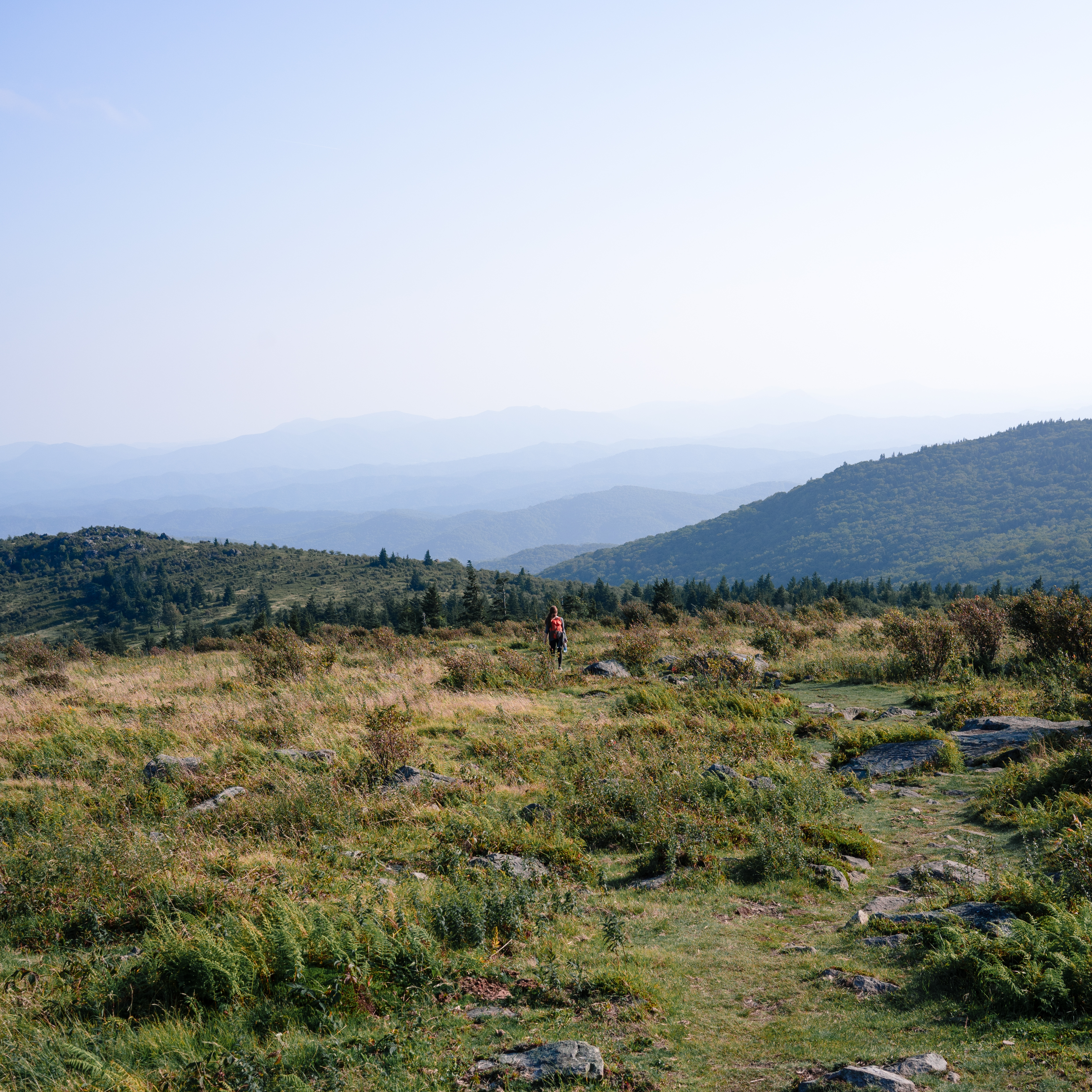 The wild ponies + ever changing landscapes were undoubtably our favorite part of this hike.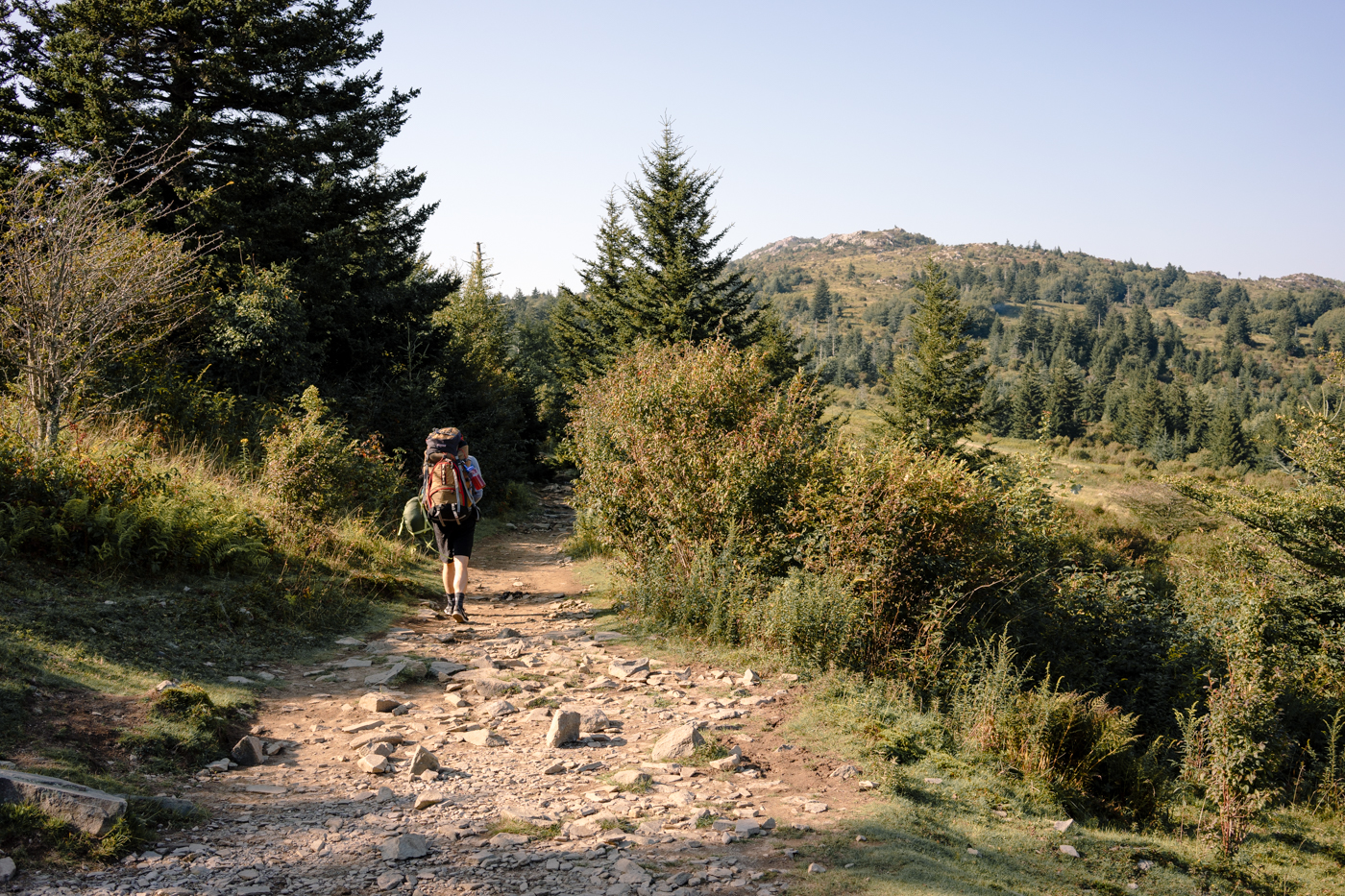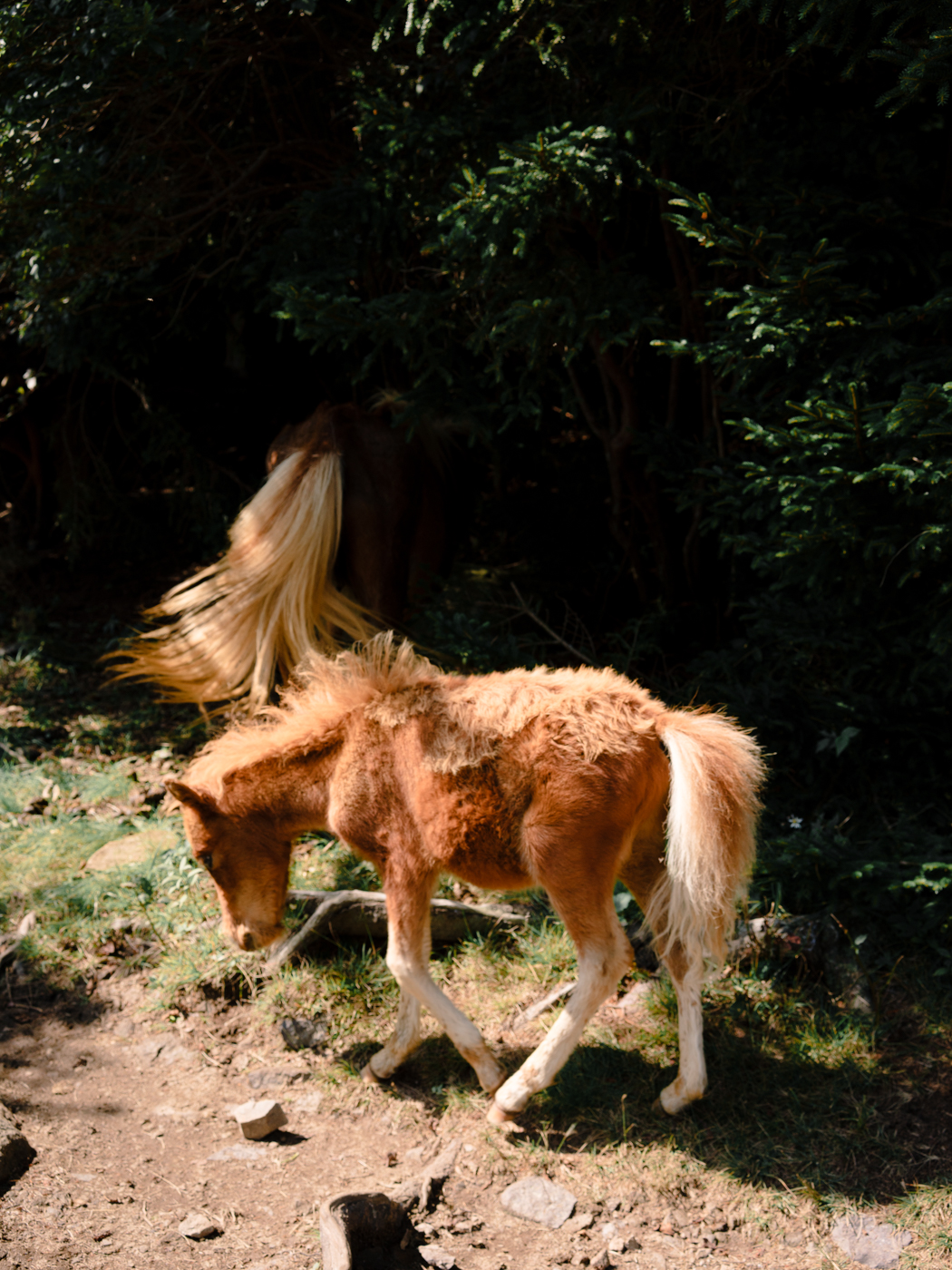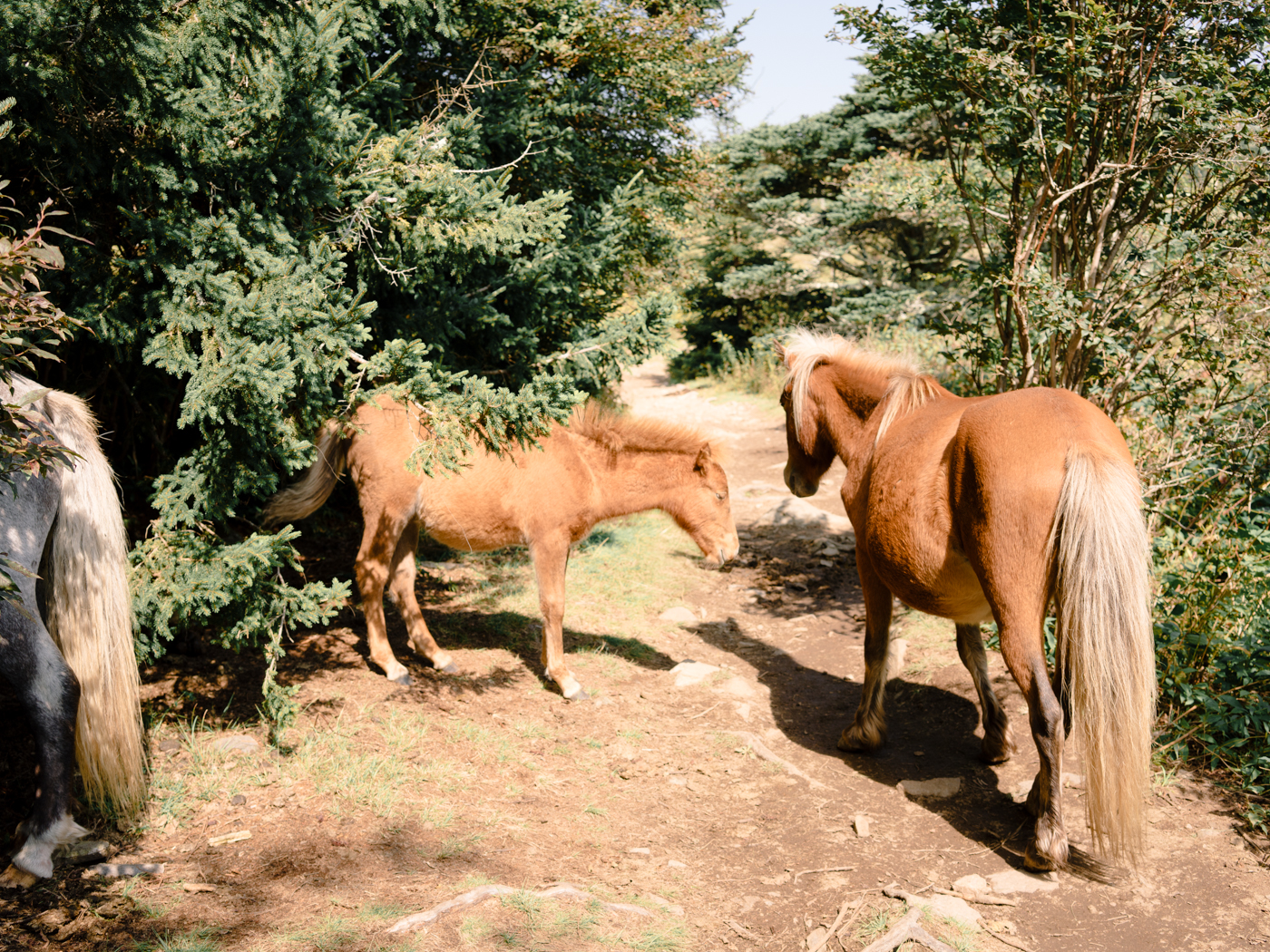 We parked in the Massie Gap Parking lot (for overnight campers) and took the Rhododendron trail and then followed signs to Mt Rogers Summit (mostly via the Appalachian trail). Almost immediately we saw a family of wild ponies in what felt more like the Scottish highlands than Virginia – of course we stopped to say hello and made lots of Parks & Rec Li'l Sebastian references. We set up camp about 3.5 miles into our hike (before reaching the summit) because camp fires were still permitted + the views were gorgeous. Mount Rogers Summit is wooded, so the middle of this hike is the best in my opinion. If your prefer not to camp overnight, you could hike Mount Rogers in a day (or simply turn around once you start to get tired).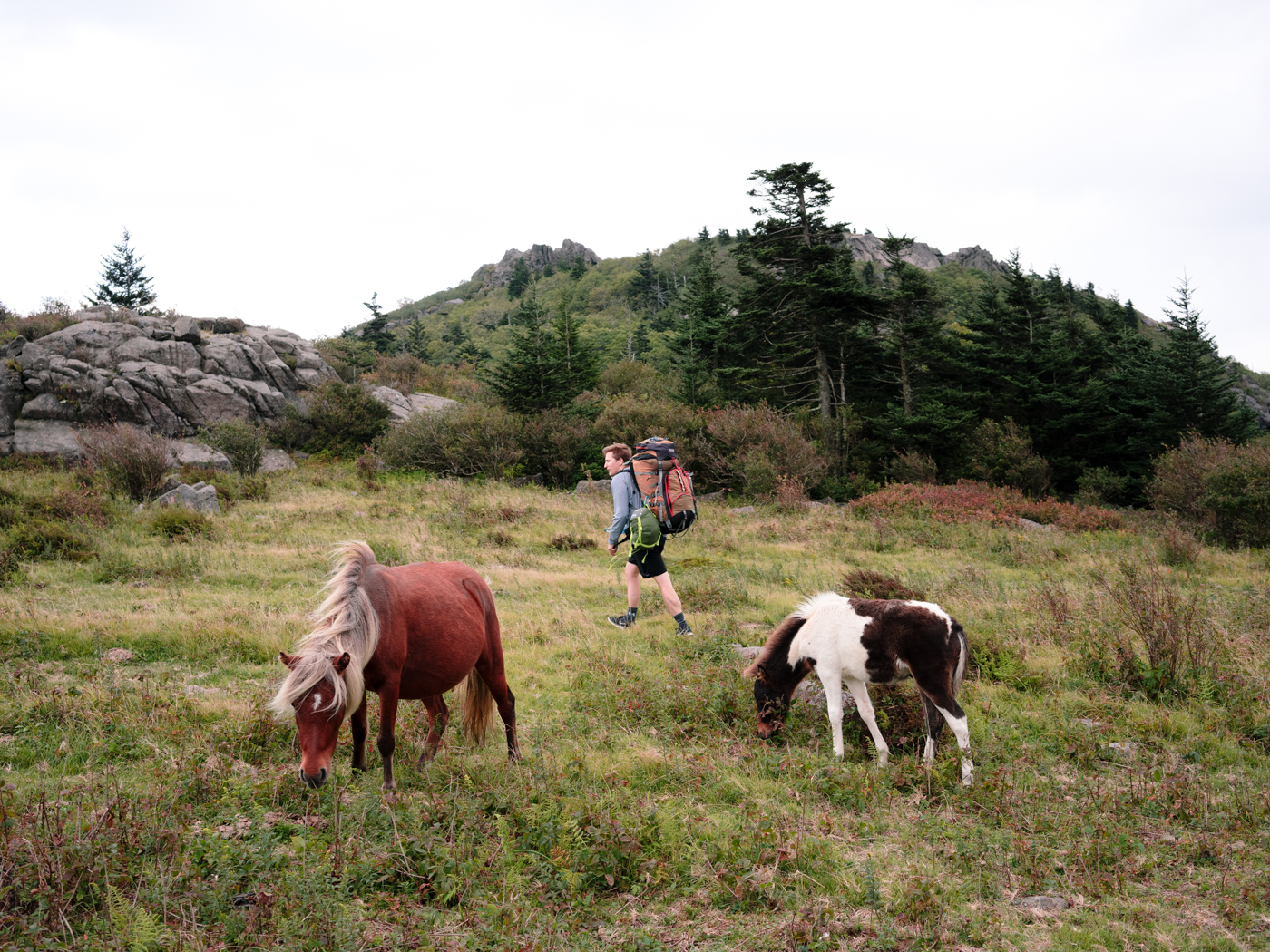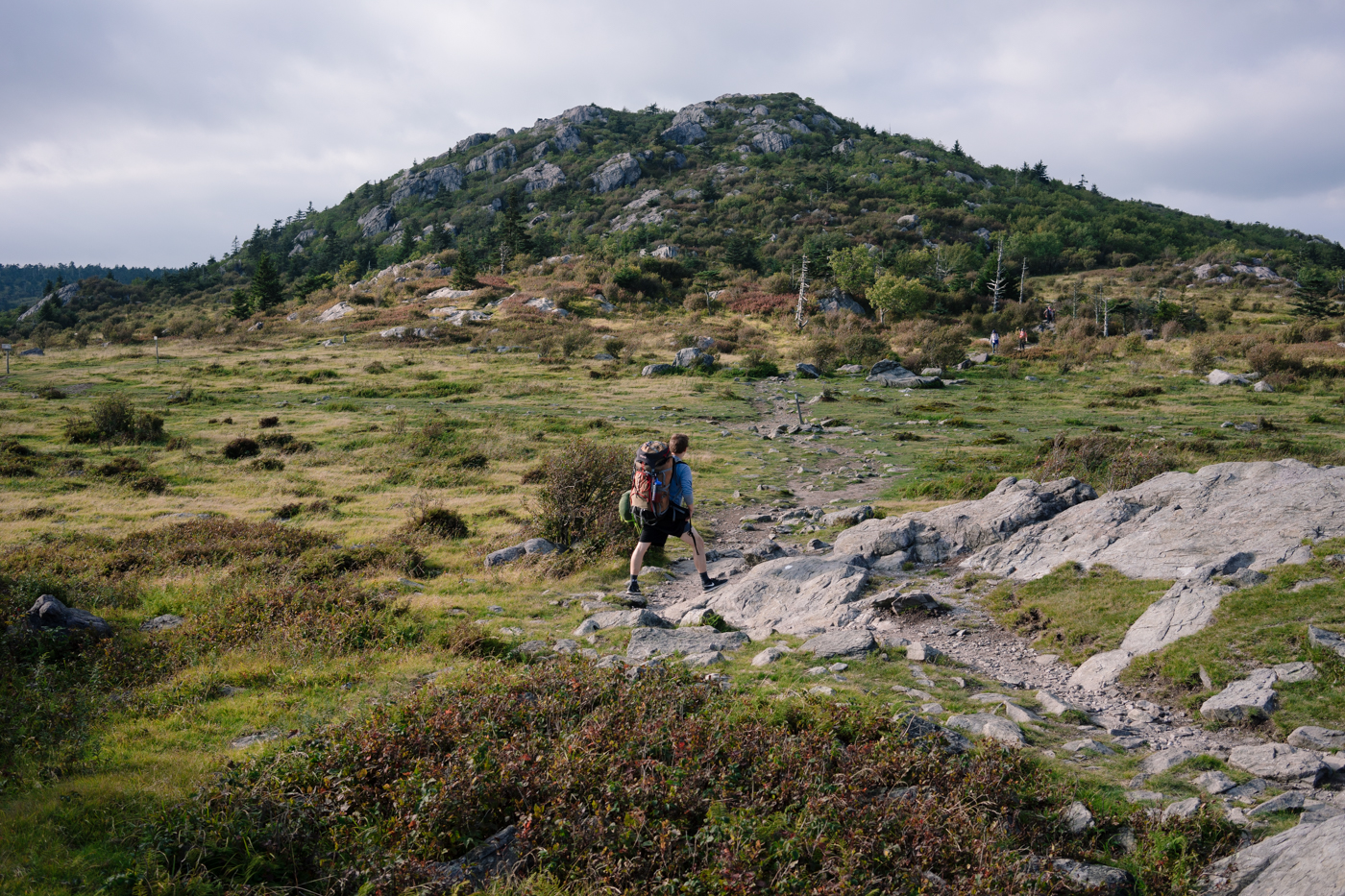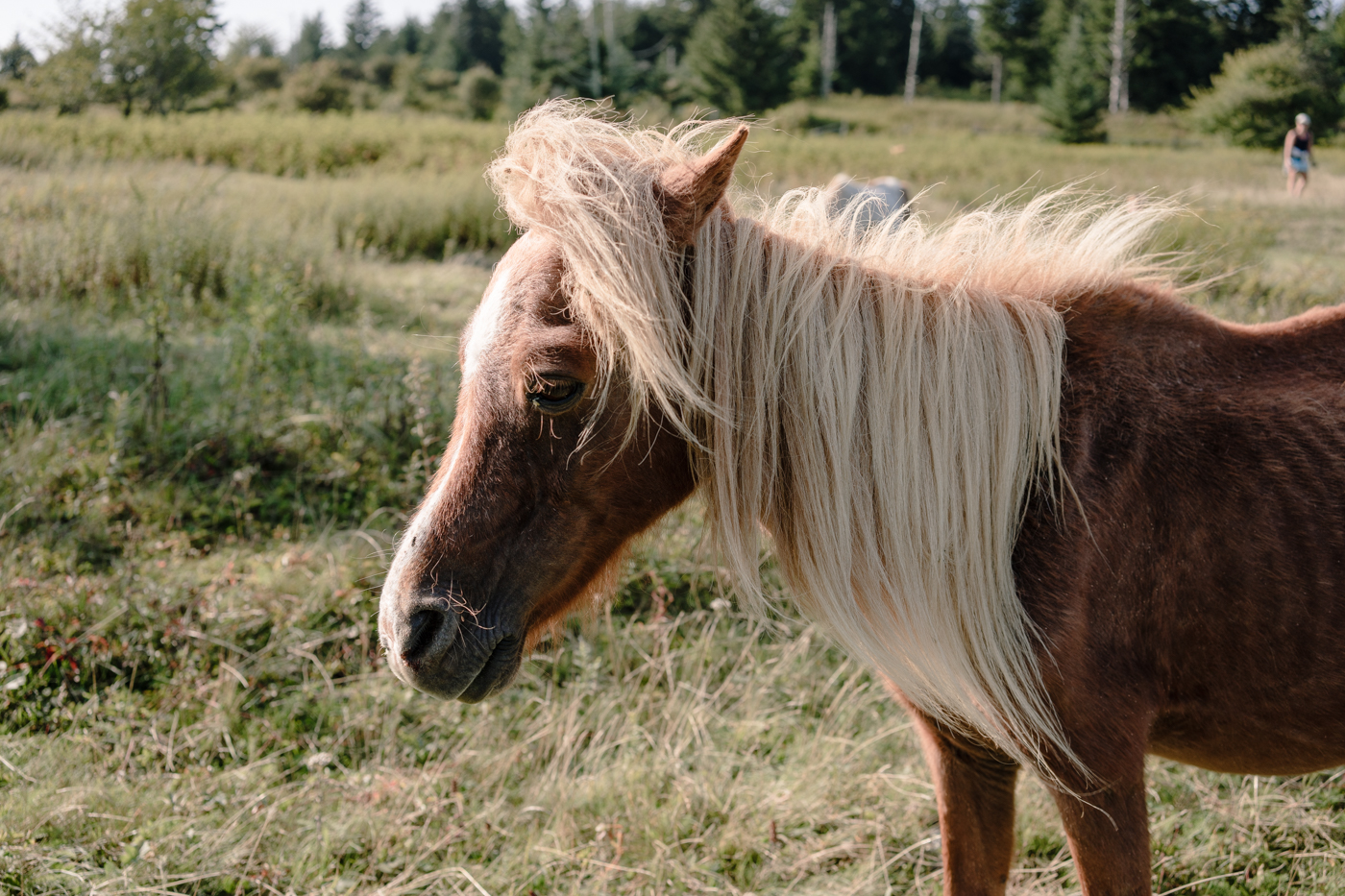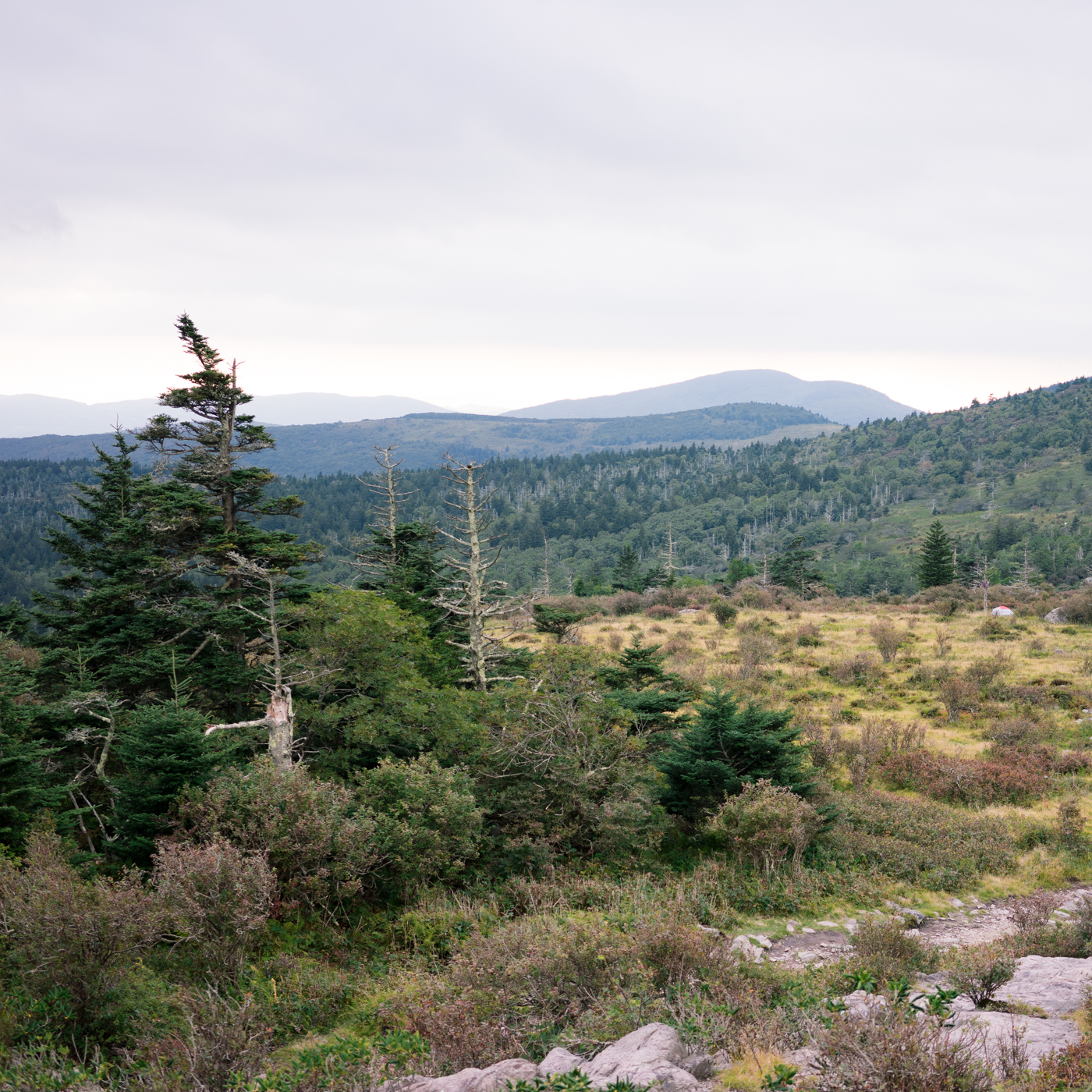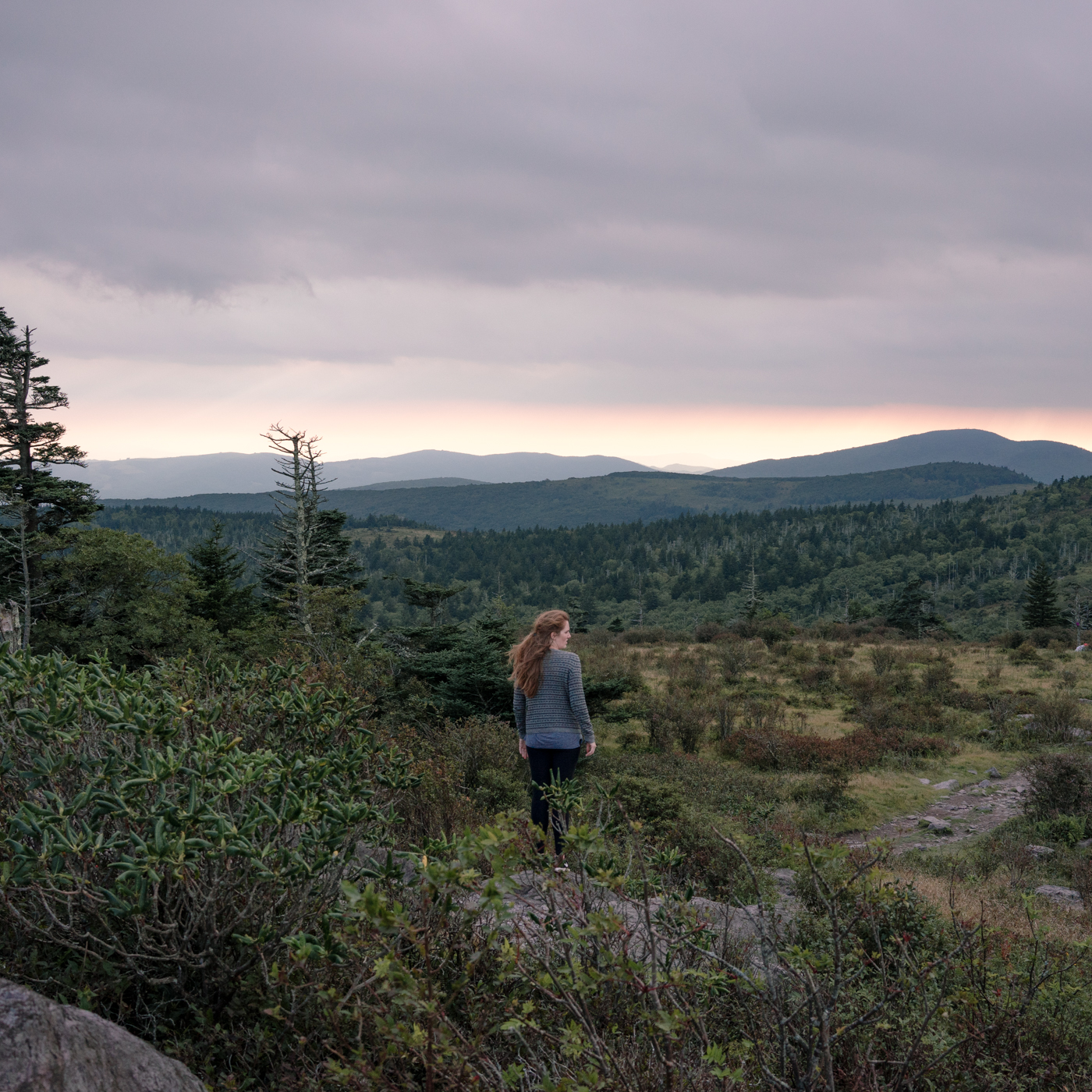 Don't forget to bring a bear bag, and sling your food + snacks over a tree branch a good distance from your tent.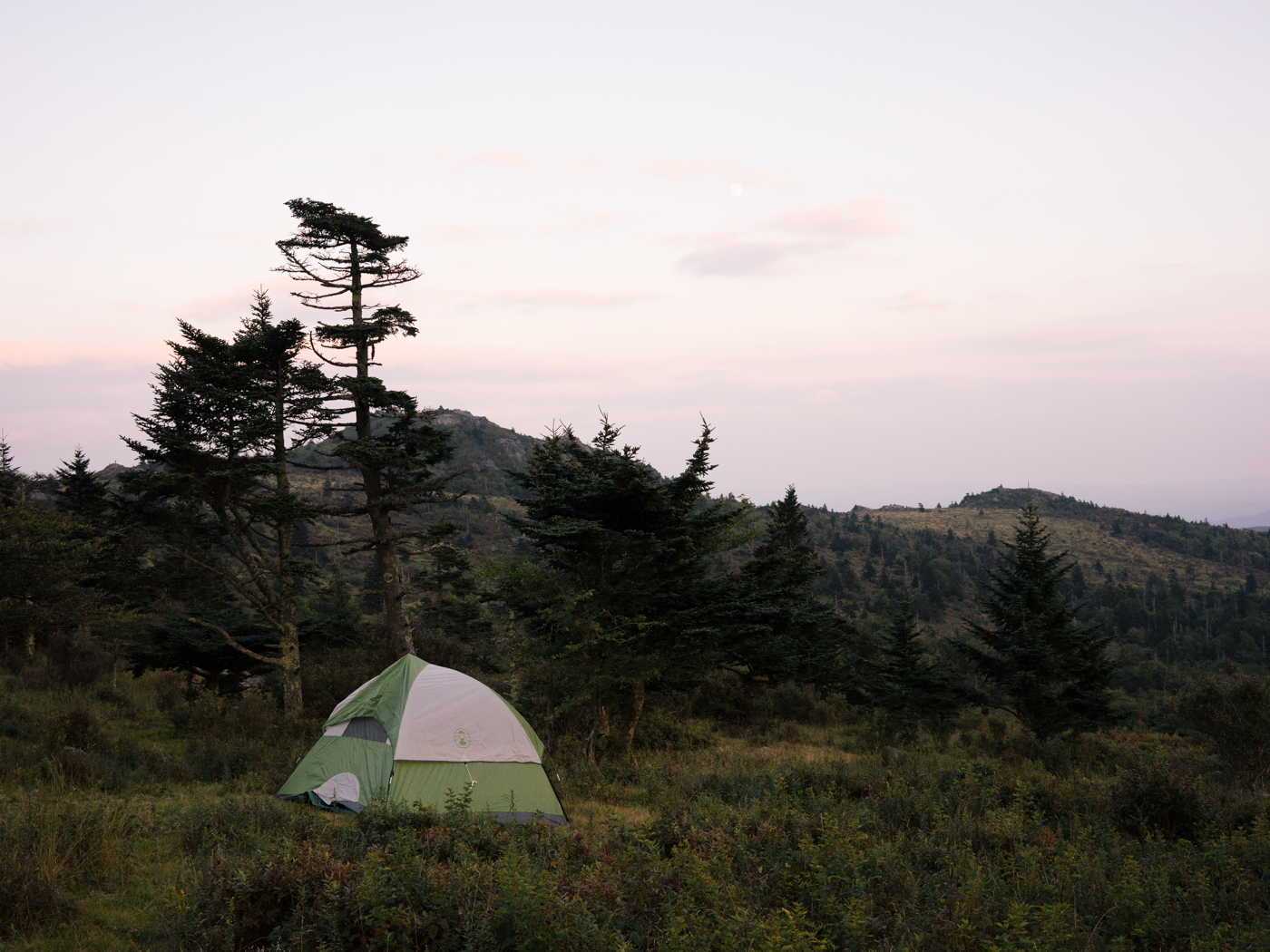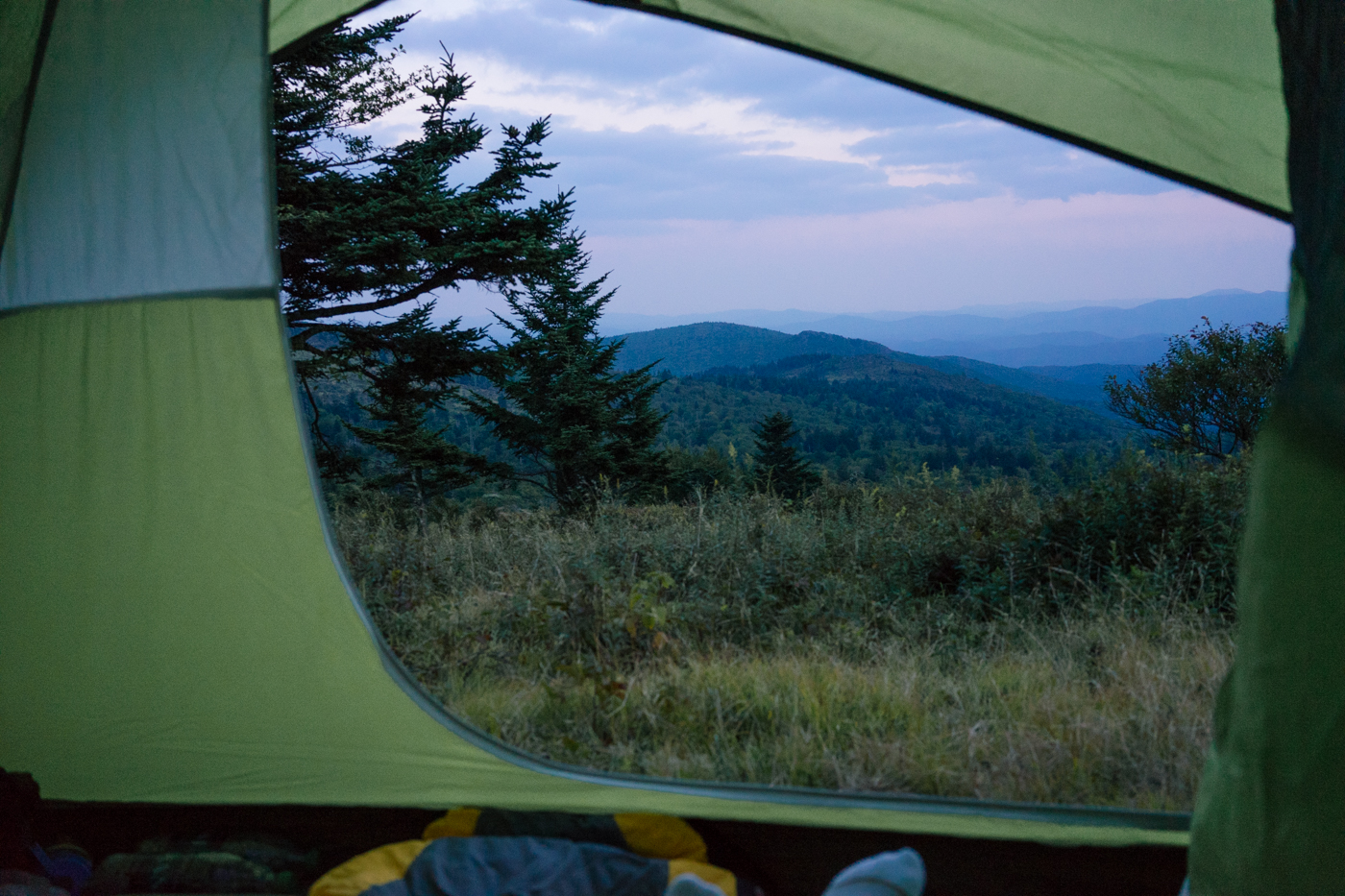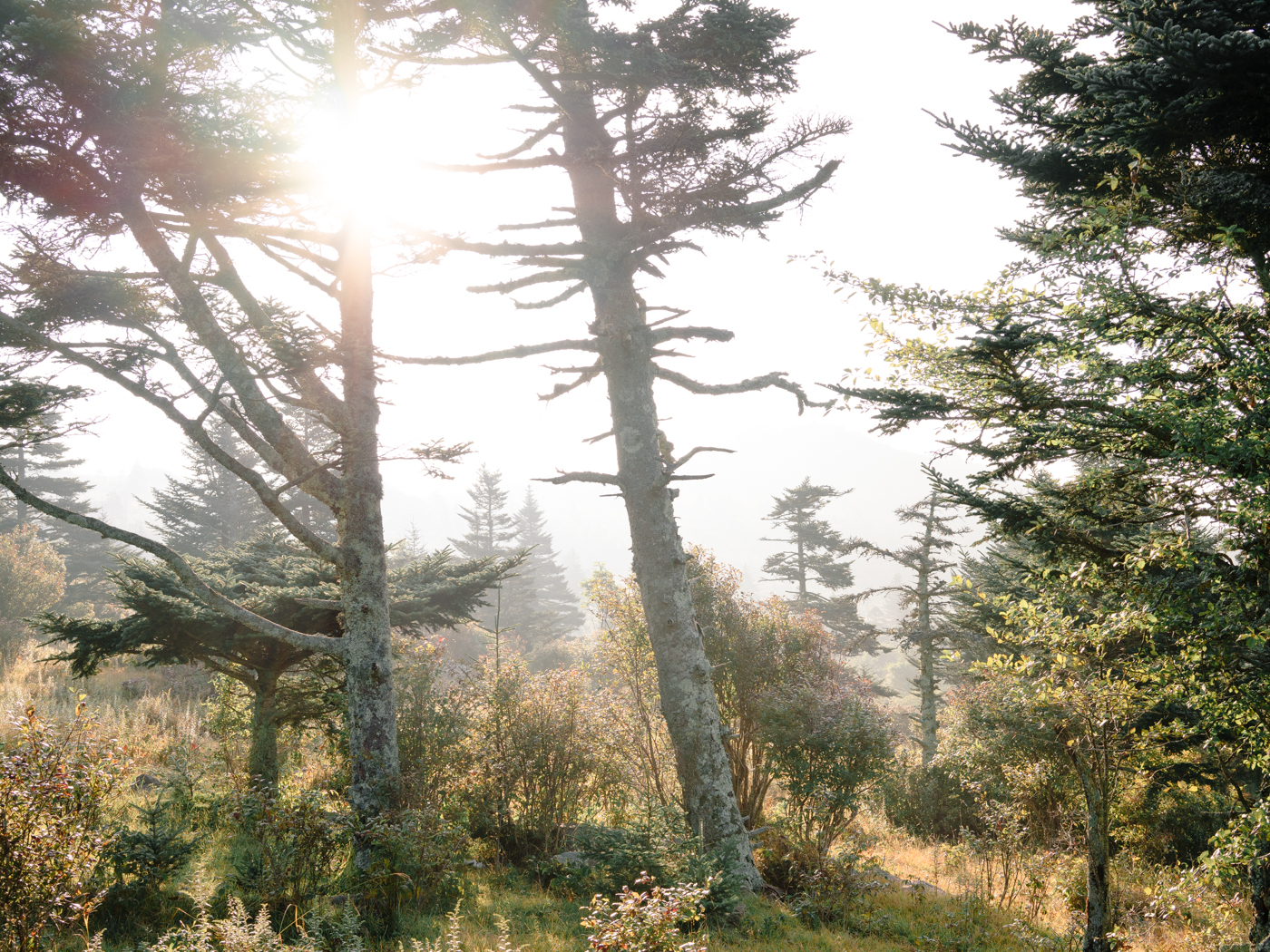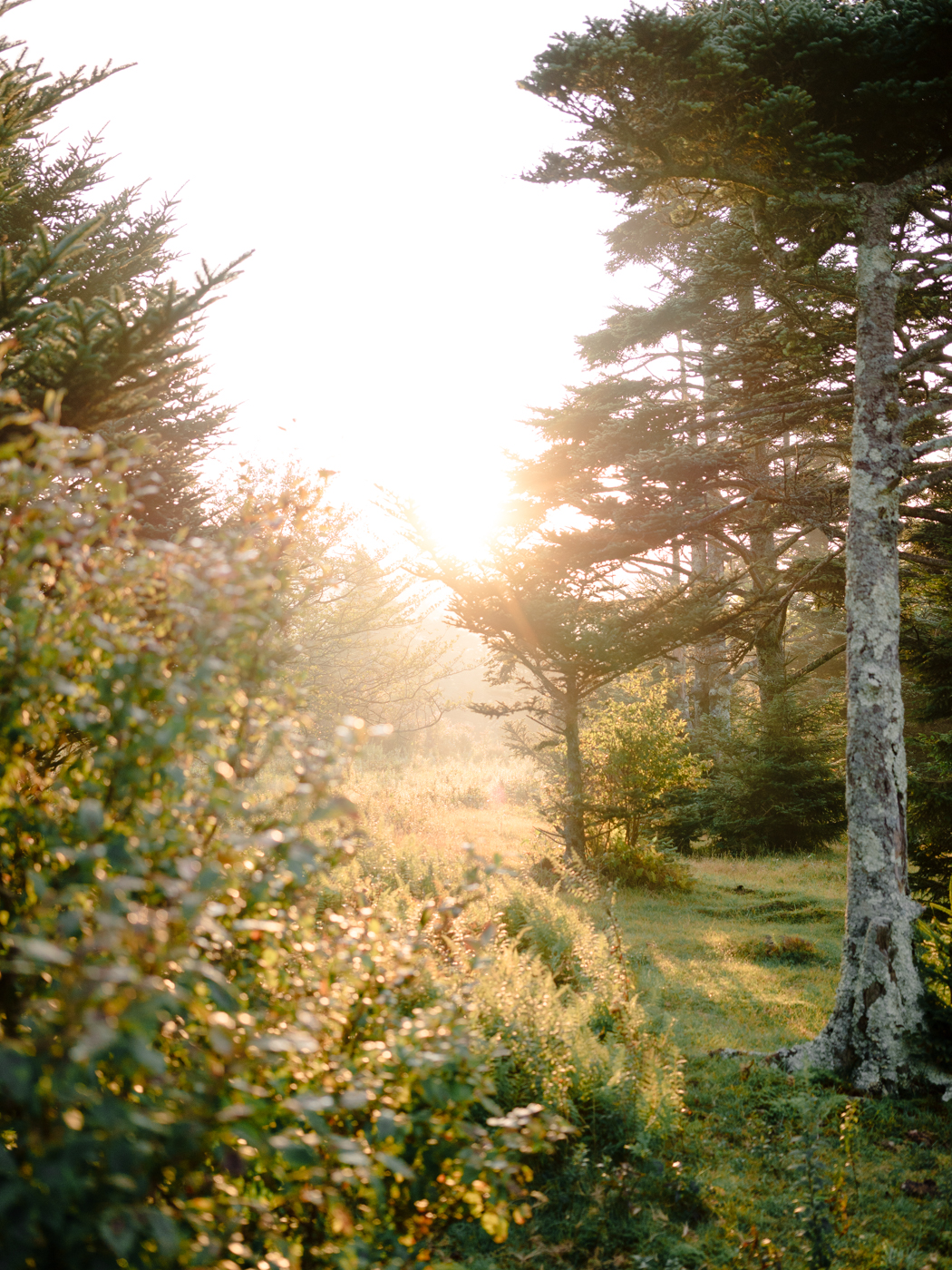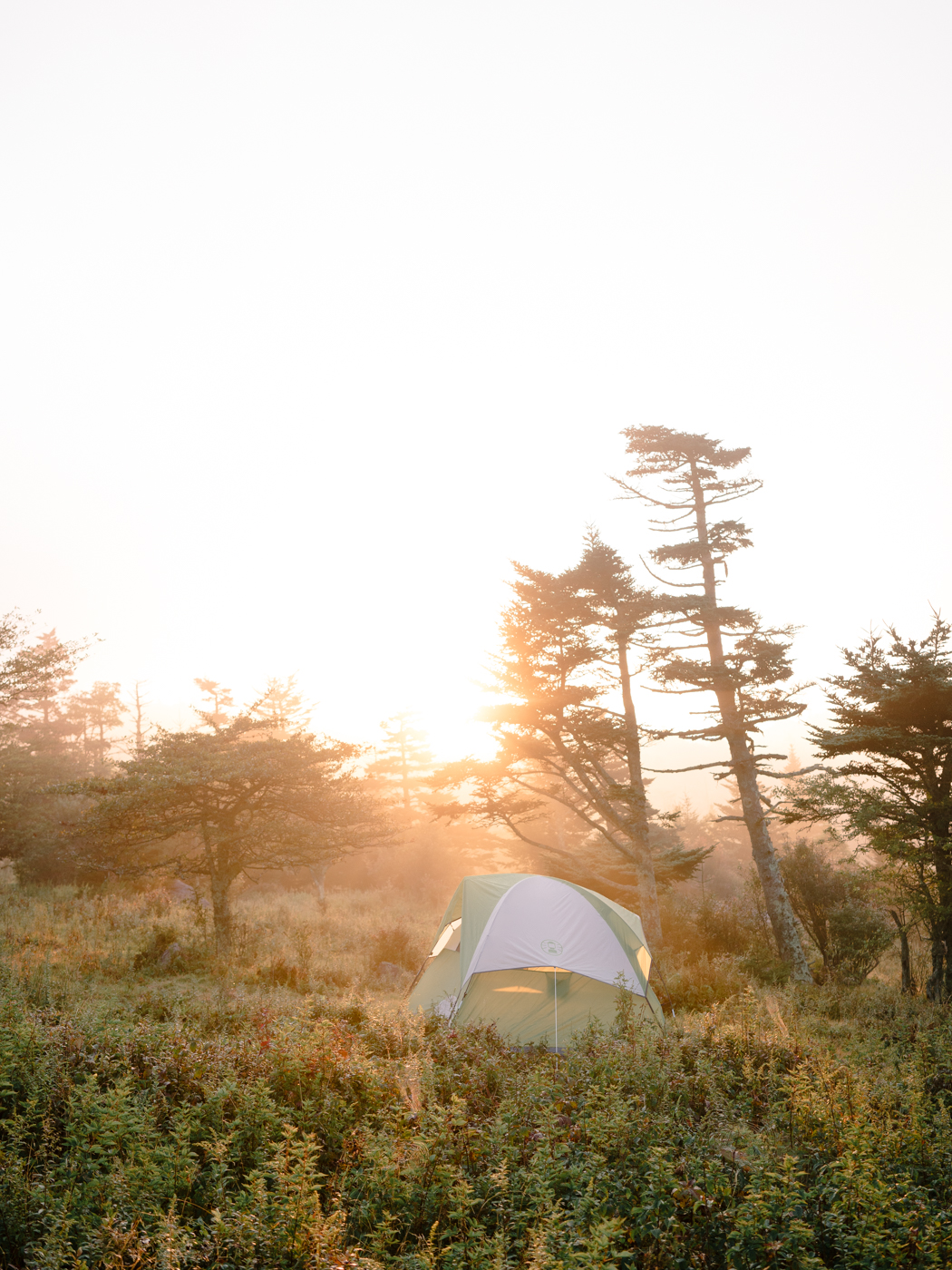 Where: Grayson Highlands State Park + Mount Rogers National Recreation Area
When: September 2017
Distance: 8.5 miles out + back to summit (you can turn around at any point)
Bring: A bear bag + plenty of water