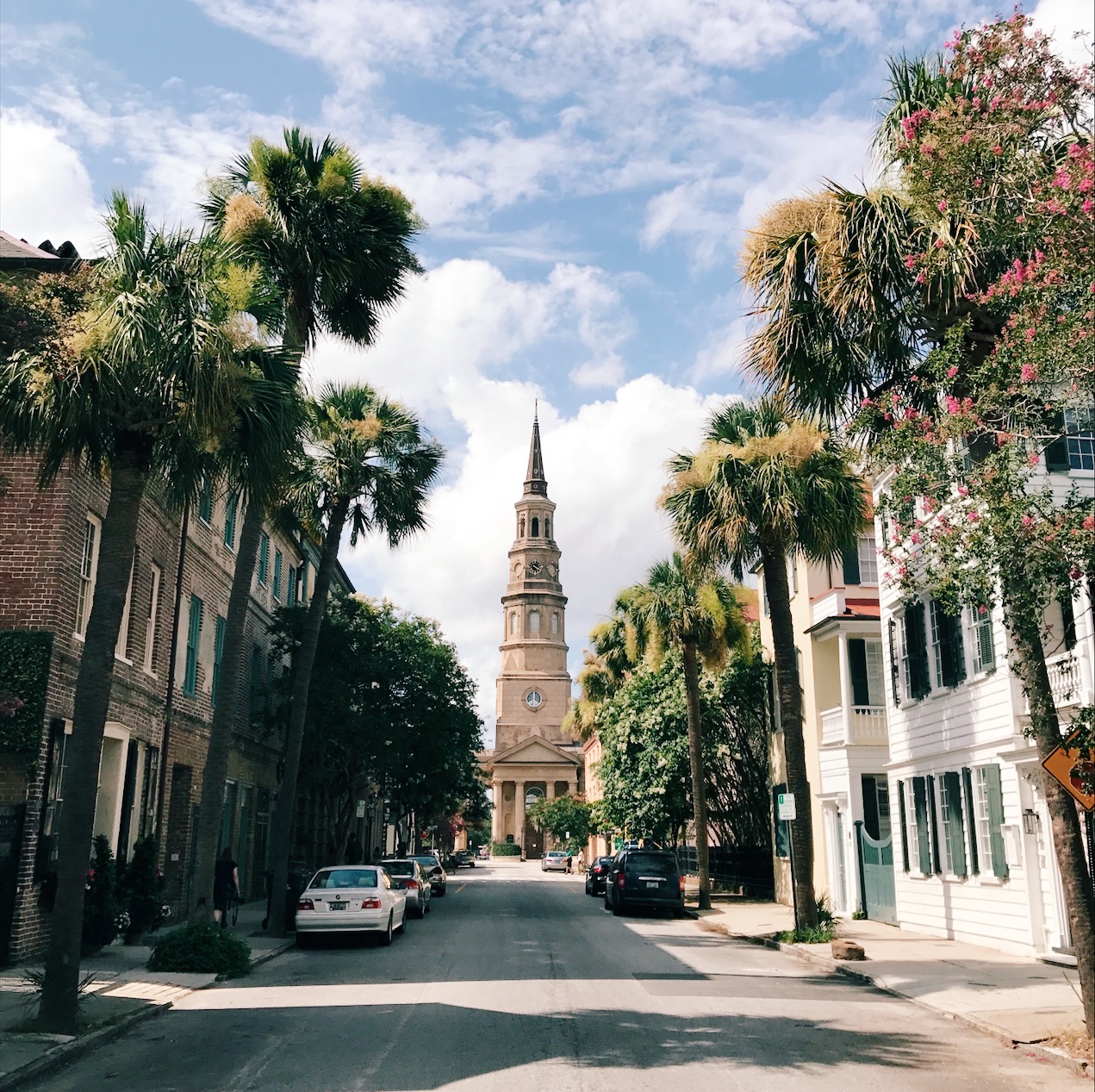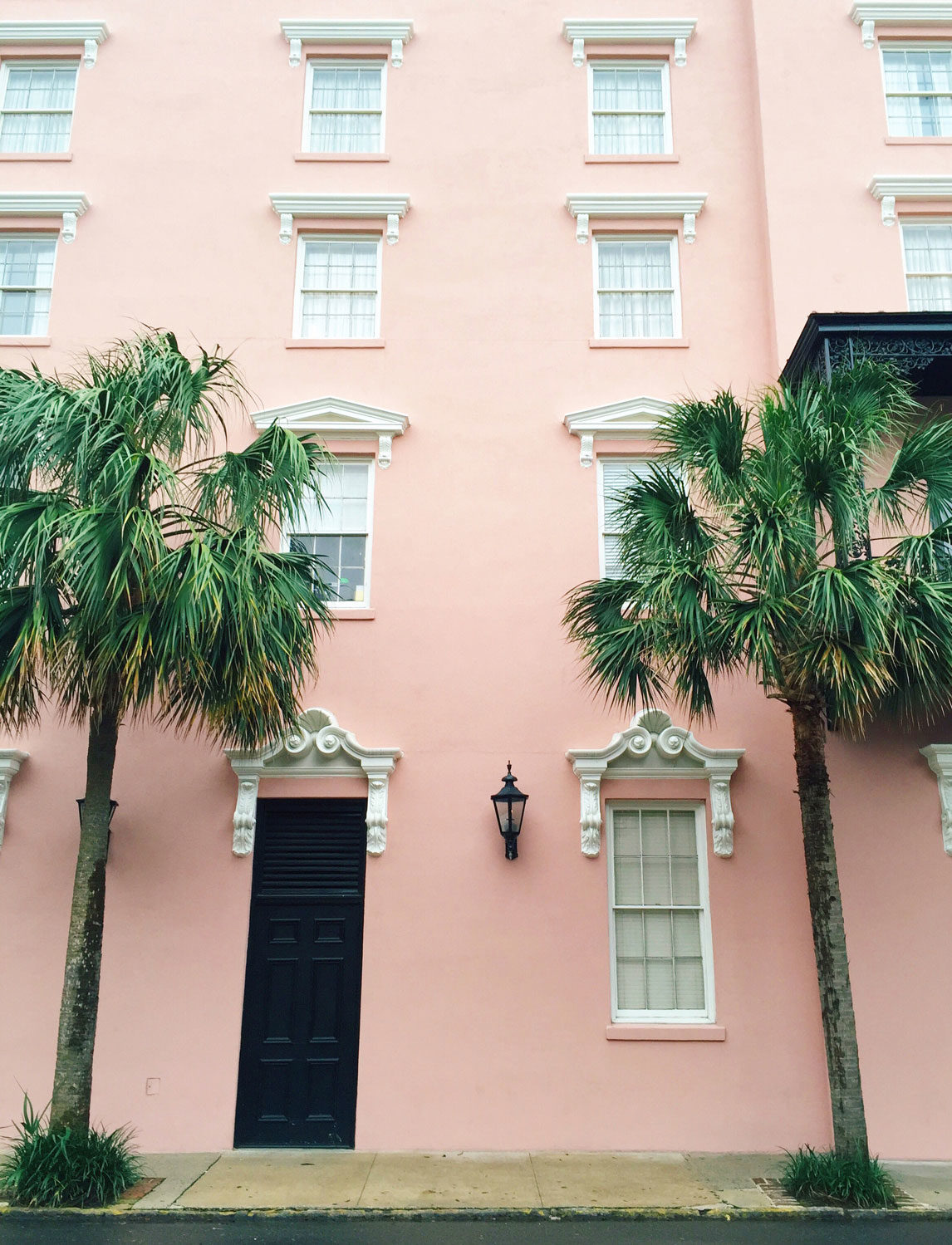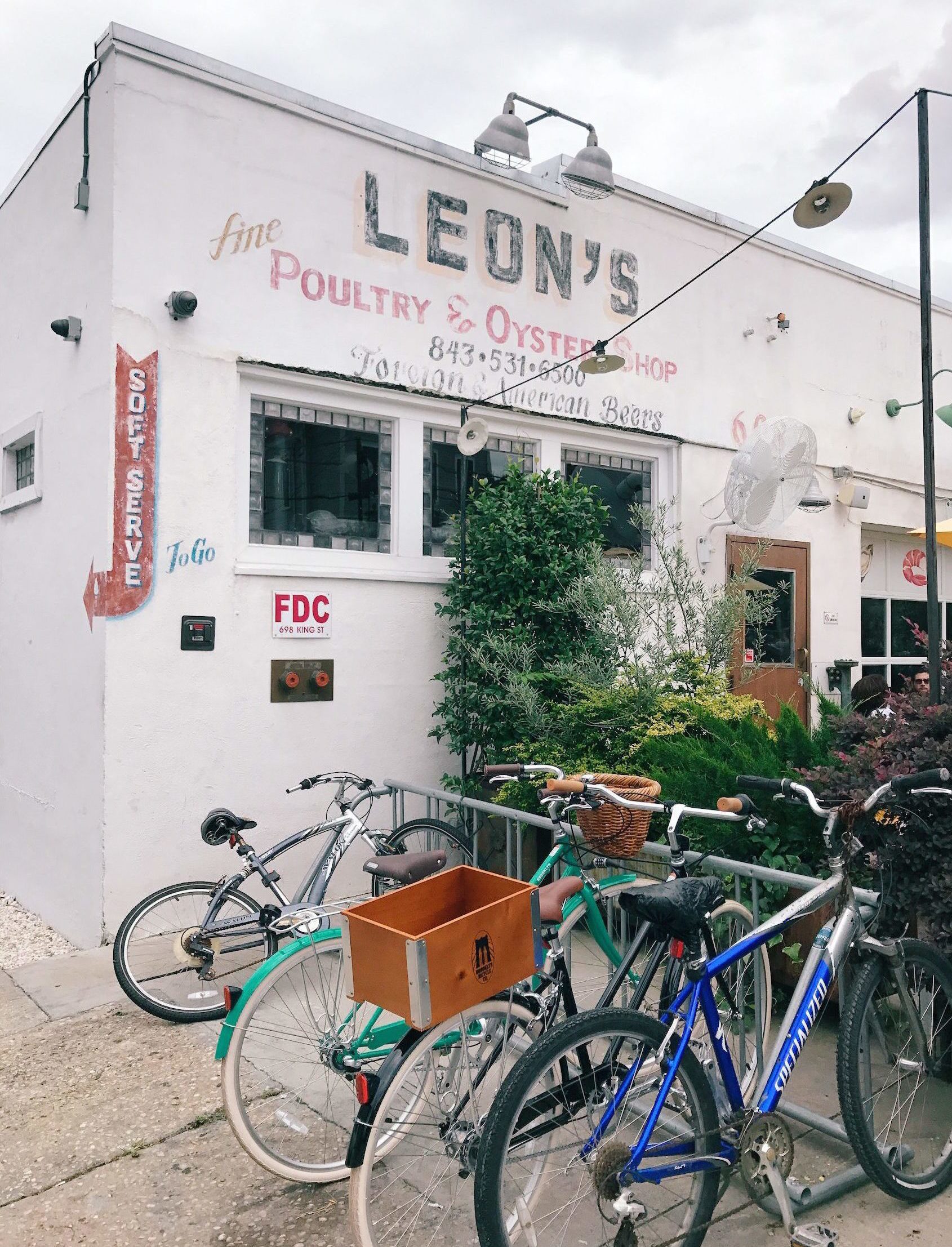 A few weeks ago, Alan and I celebrated our five year wedding anniversary (Holy moly, they weren't kidding when they said time flies!). On the big day, Alan whisked me away on a surprise getaway to one of our very favorite southern cities – Charleston, South Carolina. We are certainly not alone in our love for Charleston as it has been voted one of the the top cities in both the U.S. & world for the past five years. If you've had the chance to visit, I'm sure this comes as no surprise. Charleston is the perfect blend of historic southern charm and modern innovation. Not to mention, it is home to some of the best cuisine in the south.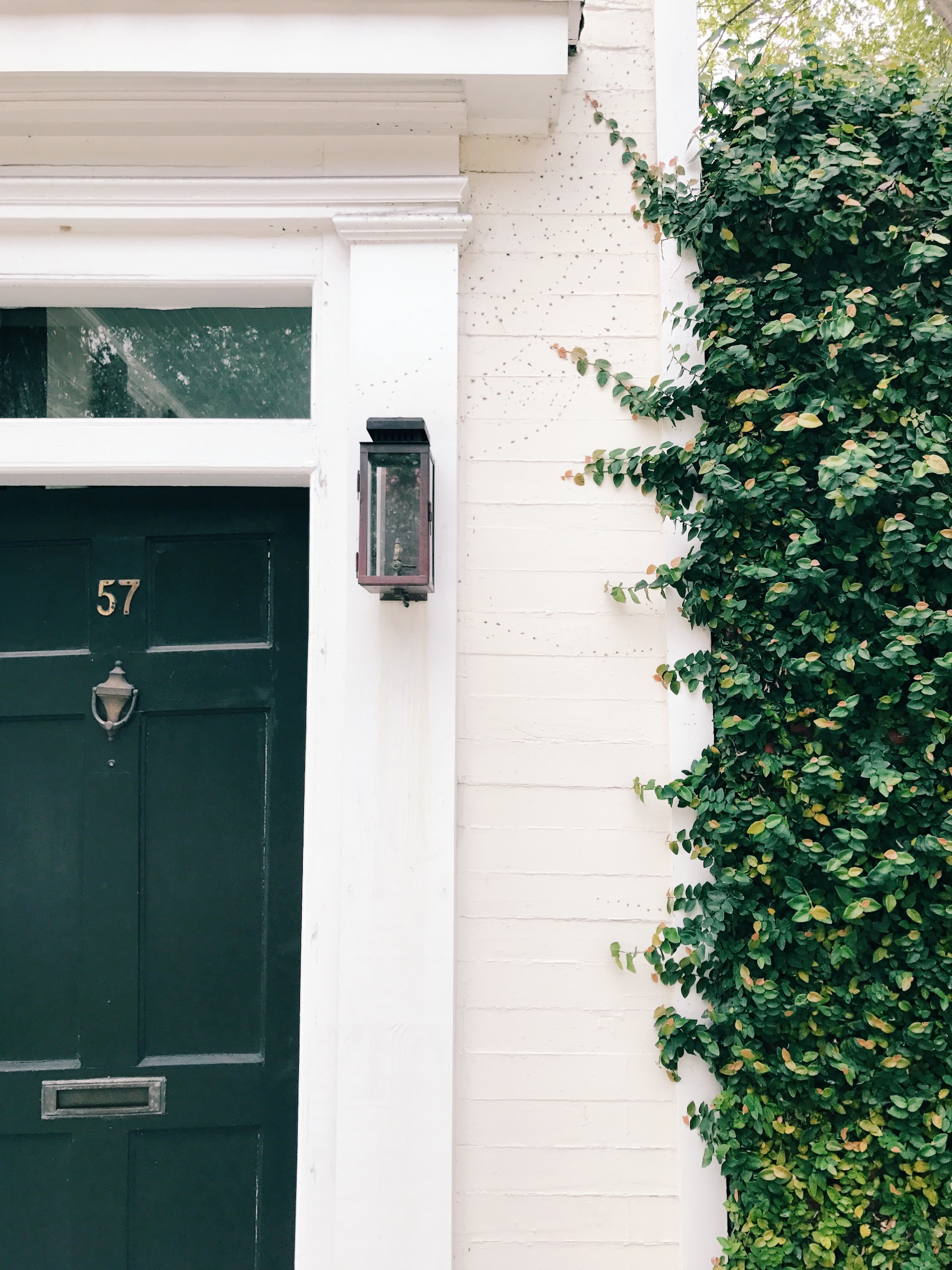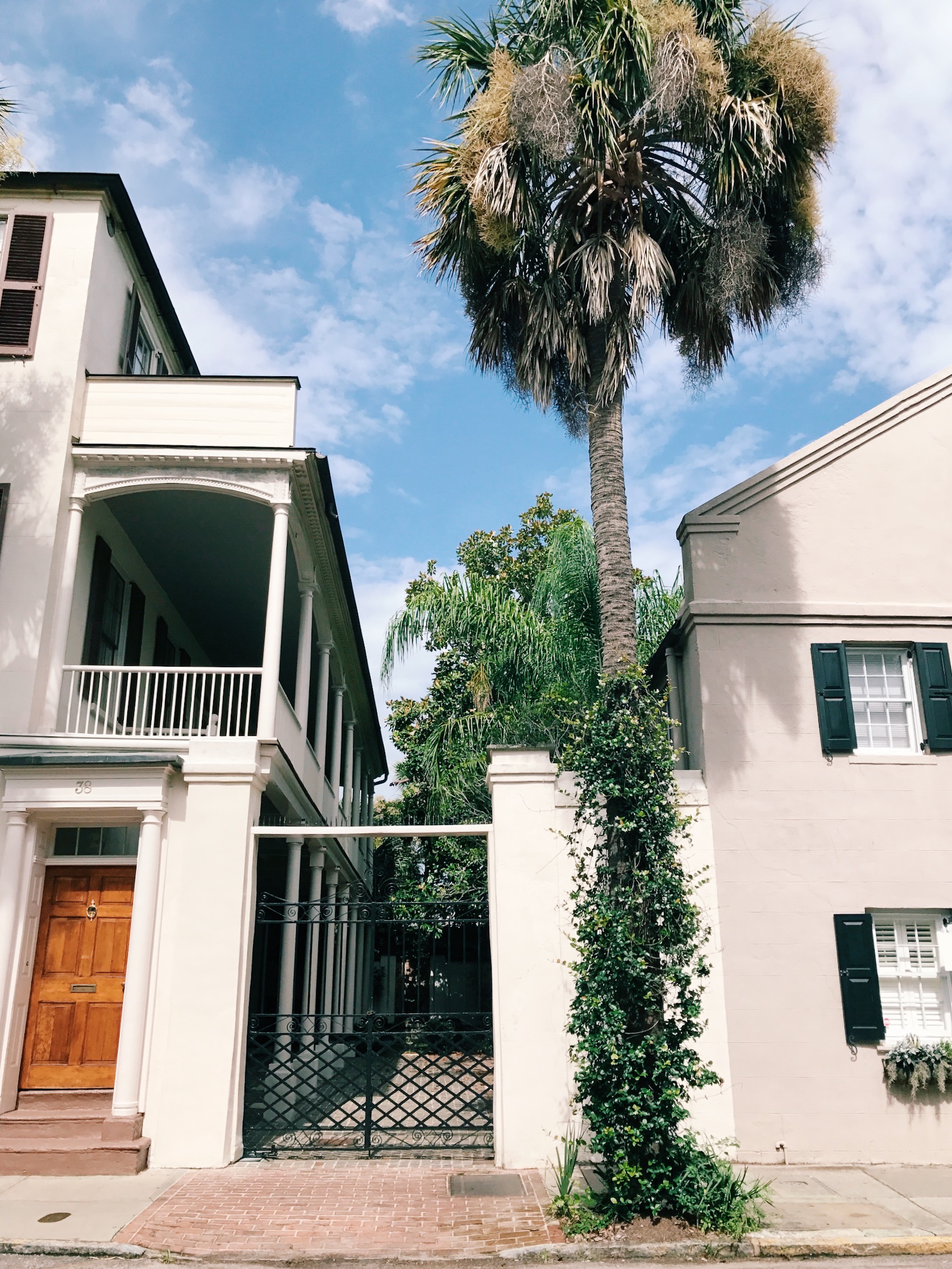 3 PM: Check in at The Dewberry
Alan told me that "five years deserves five stars". So we checked in at The Dewberry on Friday afternoon. And the second I stepped foot onto the vintage-marble lobby floor and saw the glass-walled, mid-century inspired living room I'm pretty sure my eyes started emitting actual heart emojis (but really, #allthehearteyes).
Upon arrival, the friendly concierge immediately escorted Alan and I around the corner to the front desk where all the staff went above and beyond to make us feel welcome – they congratulated us on our anniversary, asked about our weekend plans and offered helpful Charleston tips. I truly cannot speak highly enough of our experience at The Dewberry. No detail was overlooked nor comfort spared (our room was even stocked with my favorite chocolate). PS- if anyone can tell me where The Dewberry gets their mattresses, I'll be eternally grateful.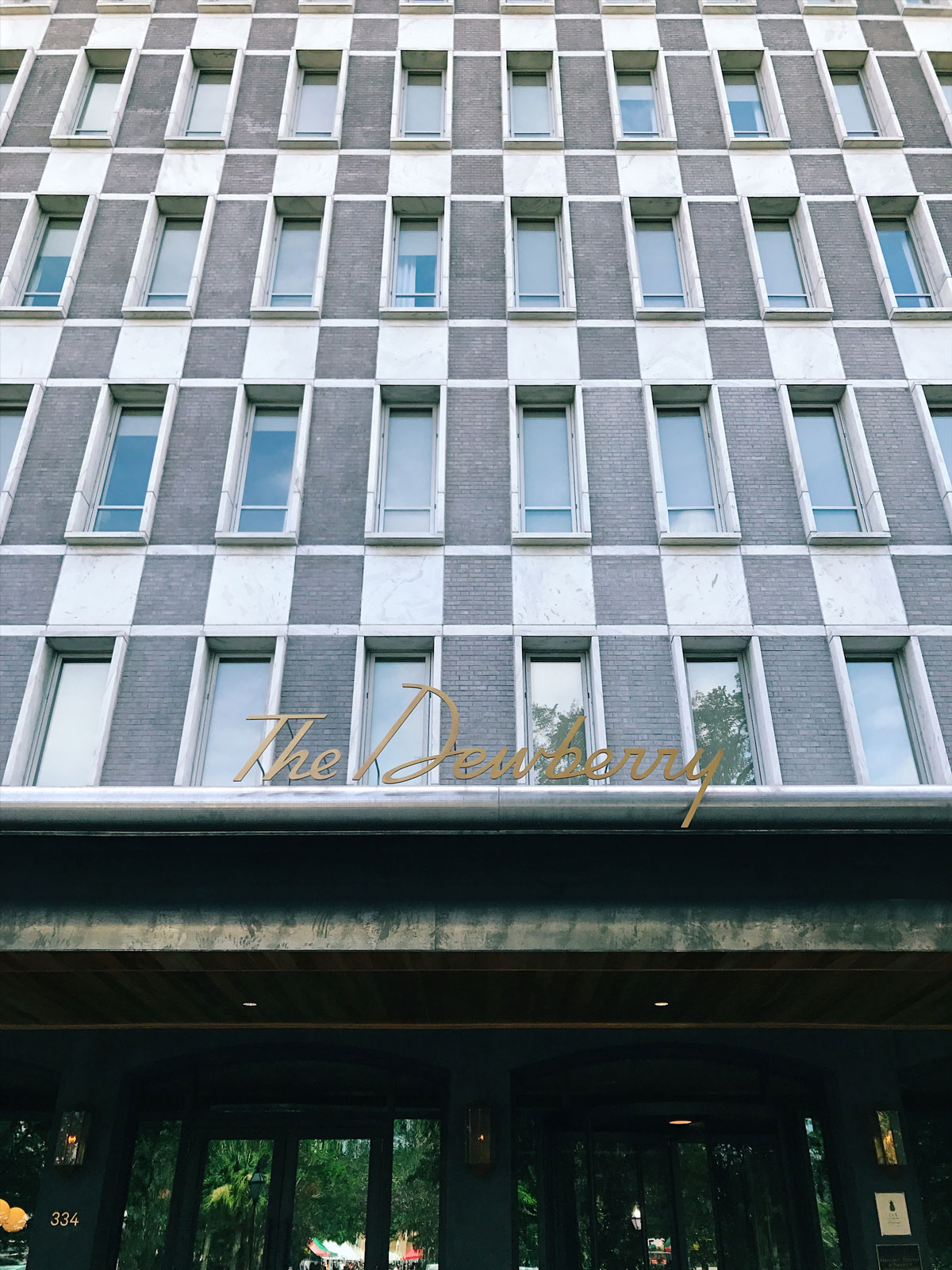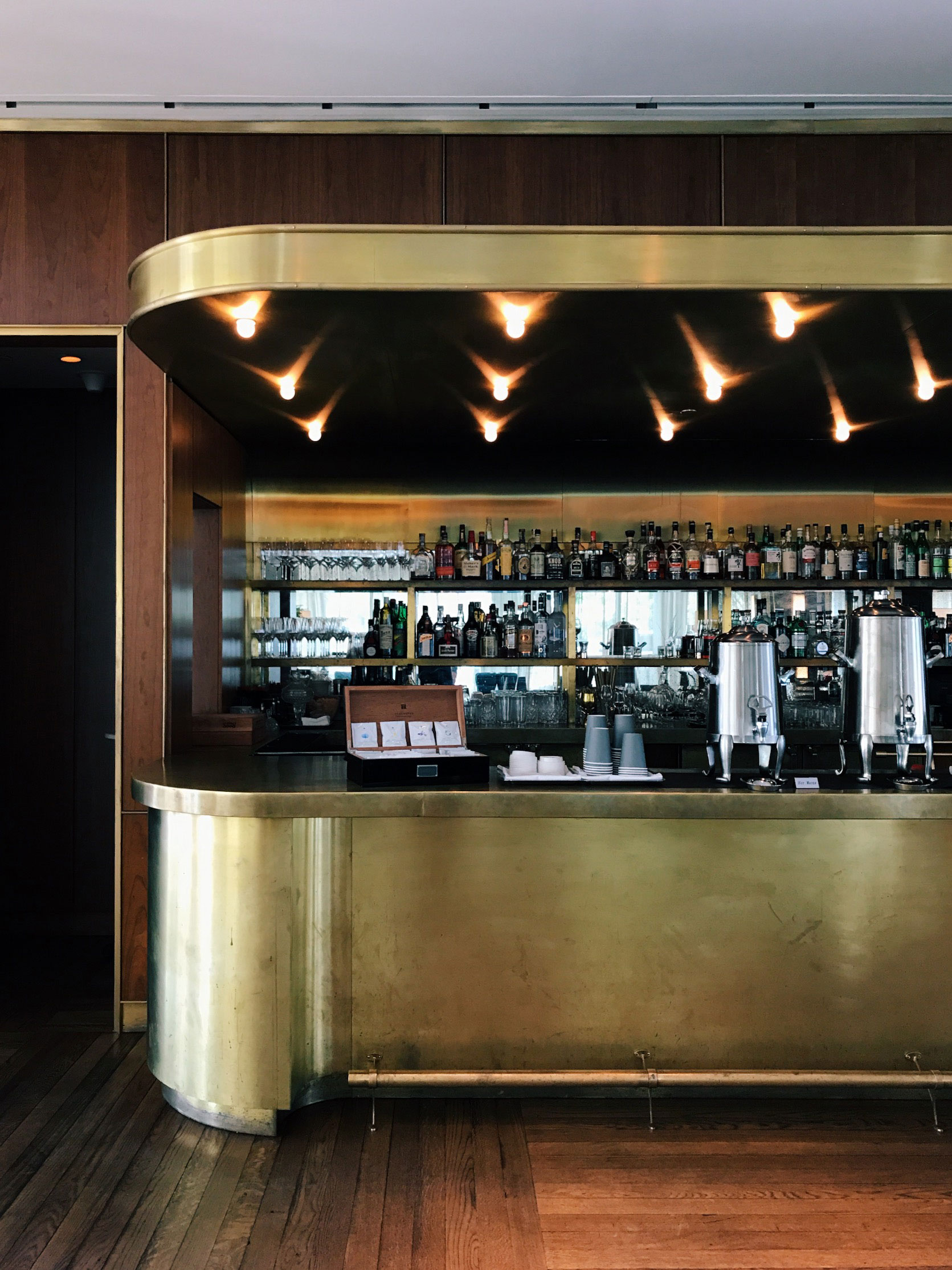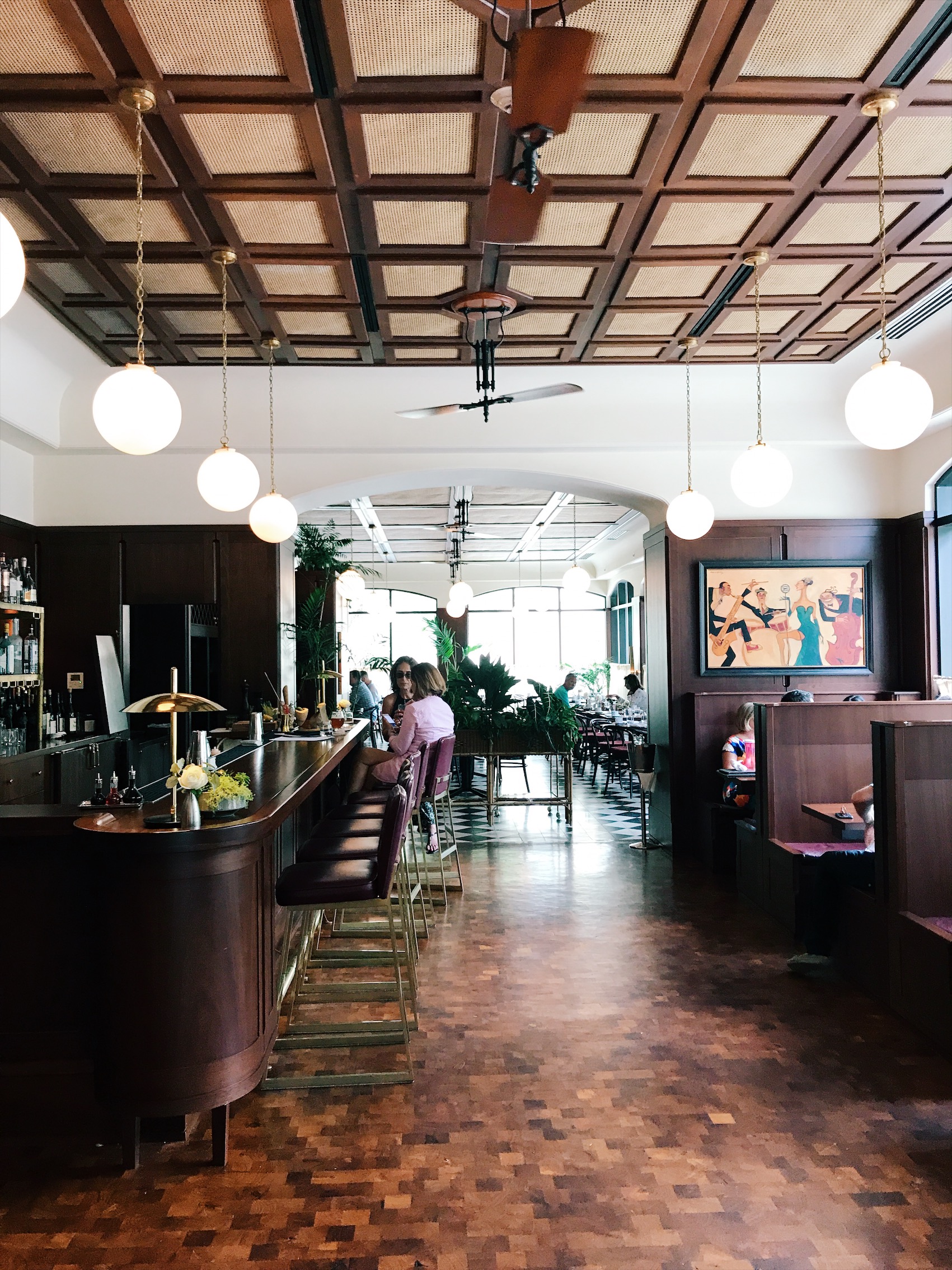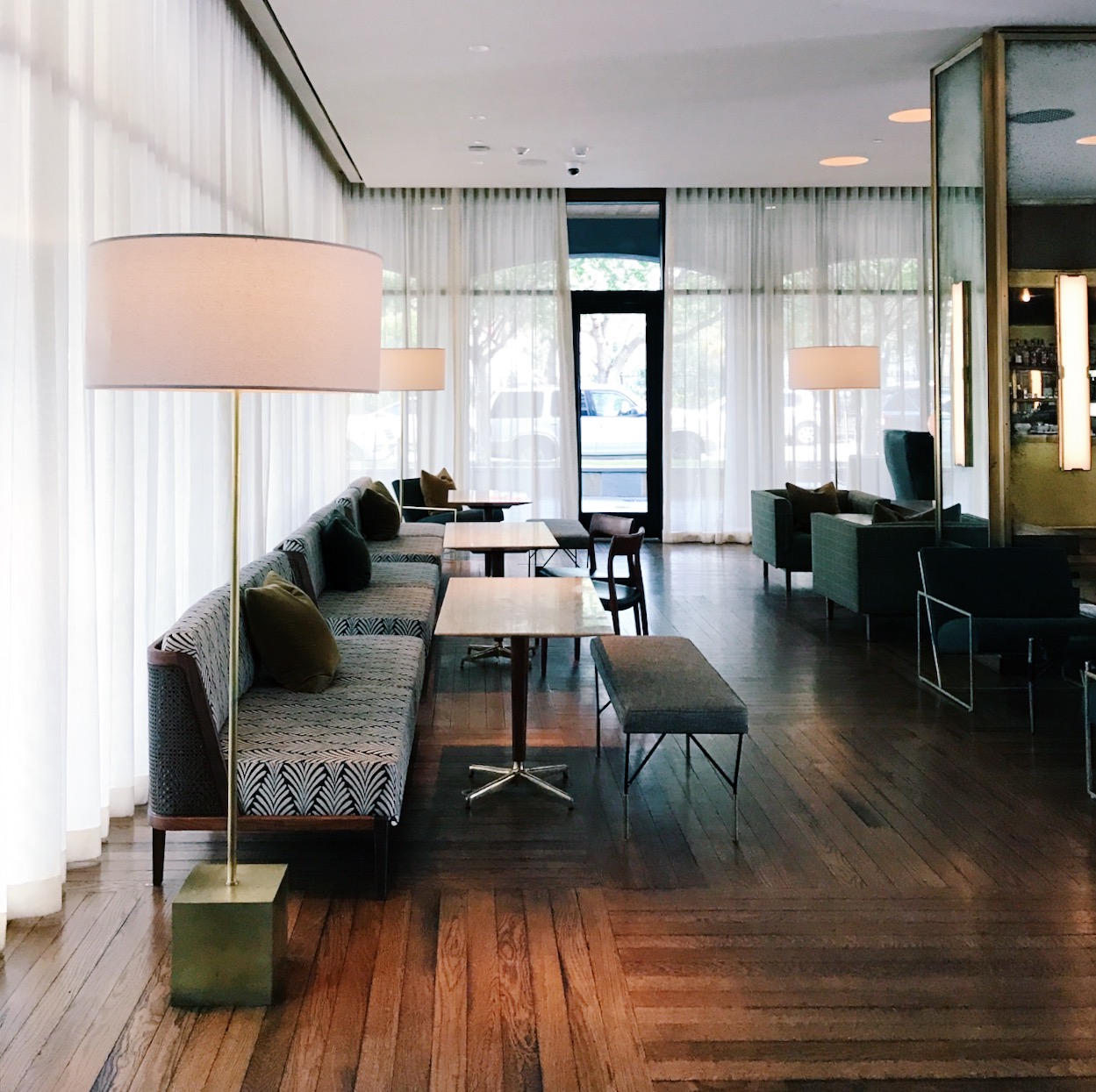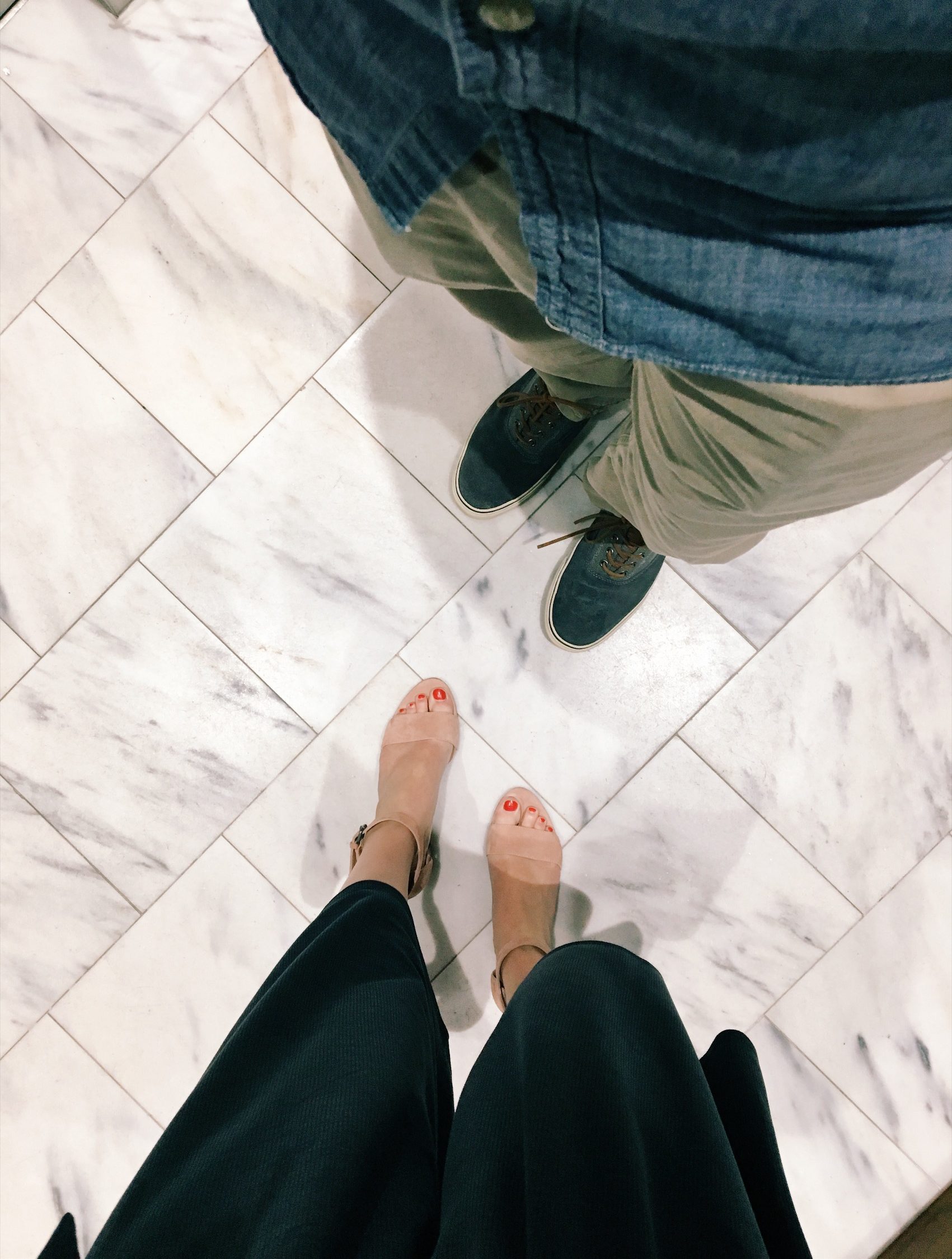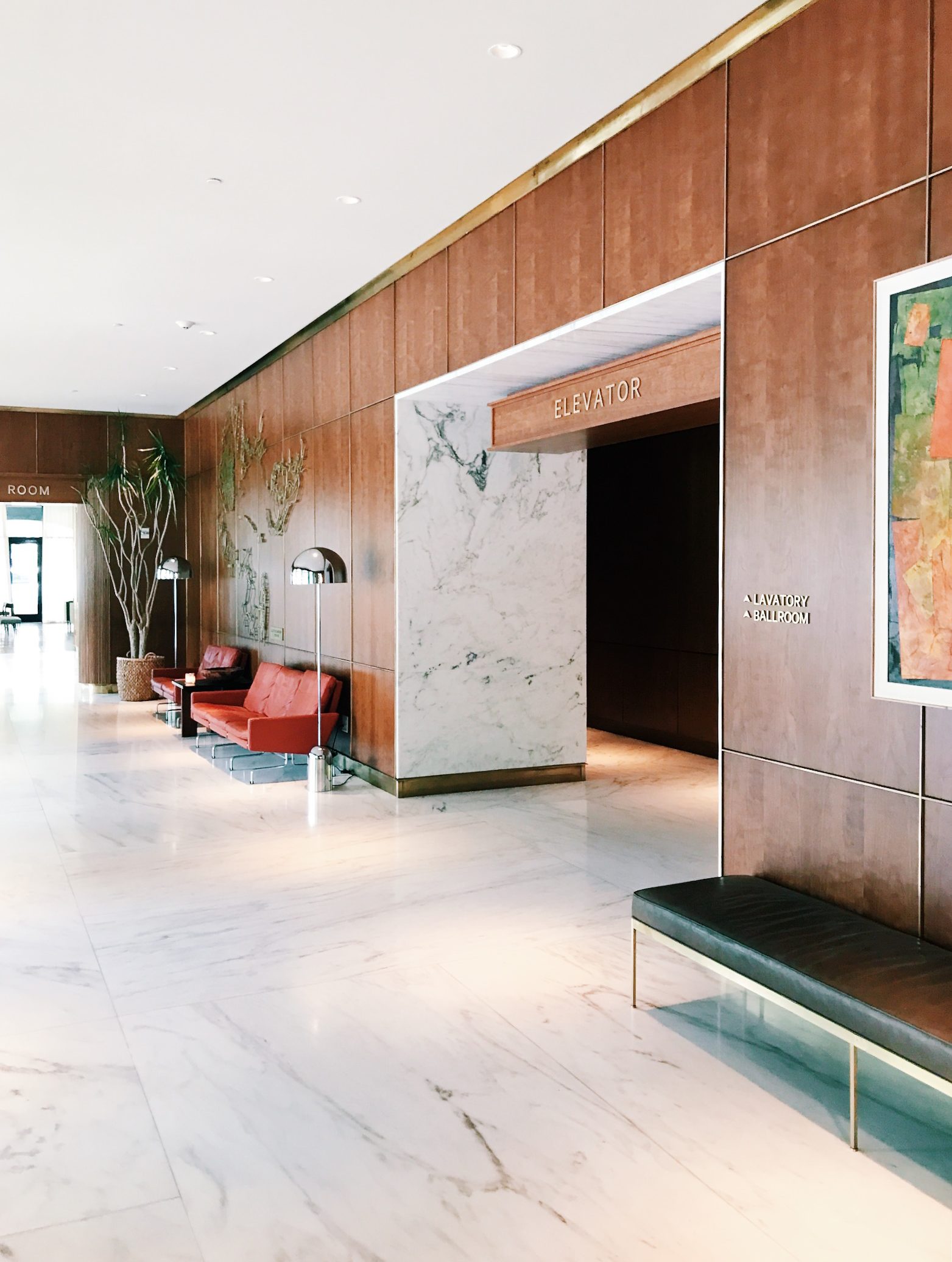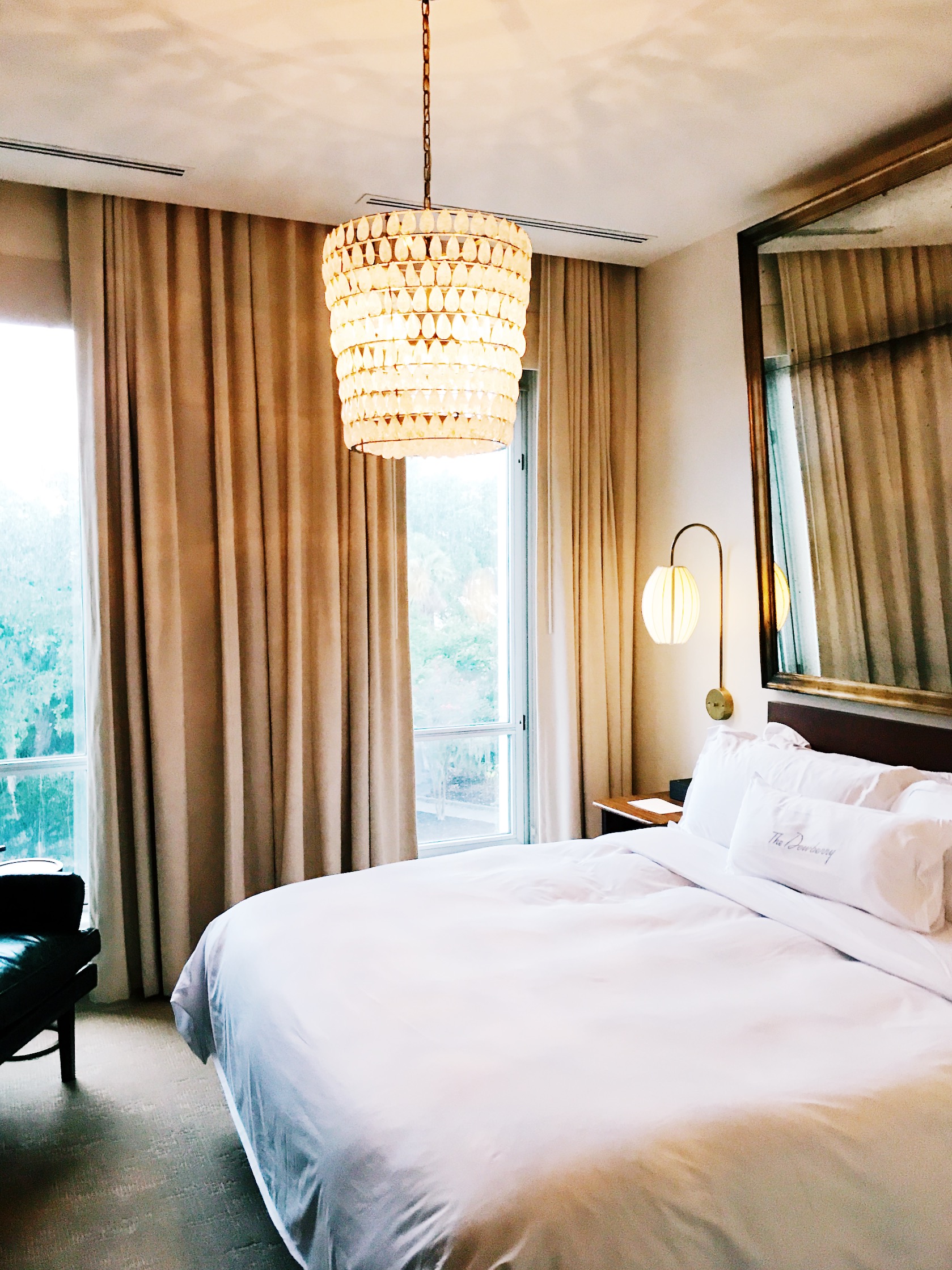 6 PM: Dinner at Husk
After falling in love with our room at The Dewberry (all beds should lie beneath a stunning chandelier), we strolled out hand-in-hand for our dinner reservation at Husk. Husk has quite the reputation for offering ingredient-driven, artisanal dishes inspired by the south. But even after all the wonderful things I'd heard about the daily changing menu and award-winning chef, I still couldn't believe how fresh + flavorful each dish was. The grilled sweet corn salad with peaches, peppers + pickled blueberries was to. die. for. Every bite burst in sweet, savory flavor.
PRO TIP – Request outdoor seating at Husk if the weather is nice. There's nothing more romantic than watching the evening sky change colors from the second-story front porch while palm trees dance in the warm summer breeze and gas lanterns flicker on and off.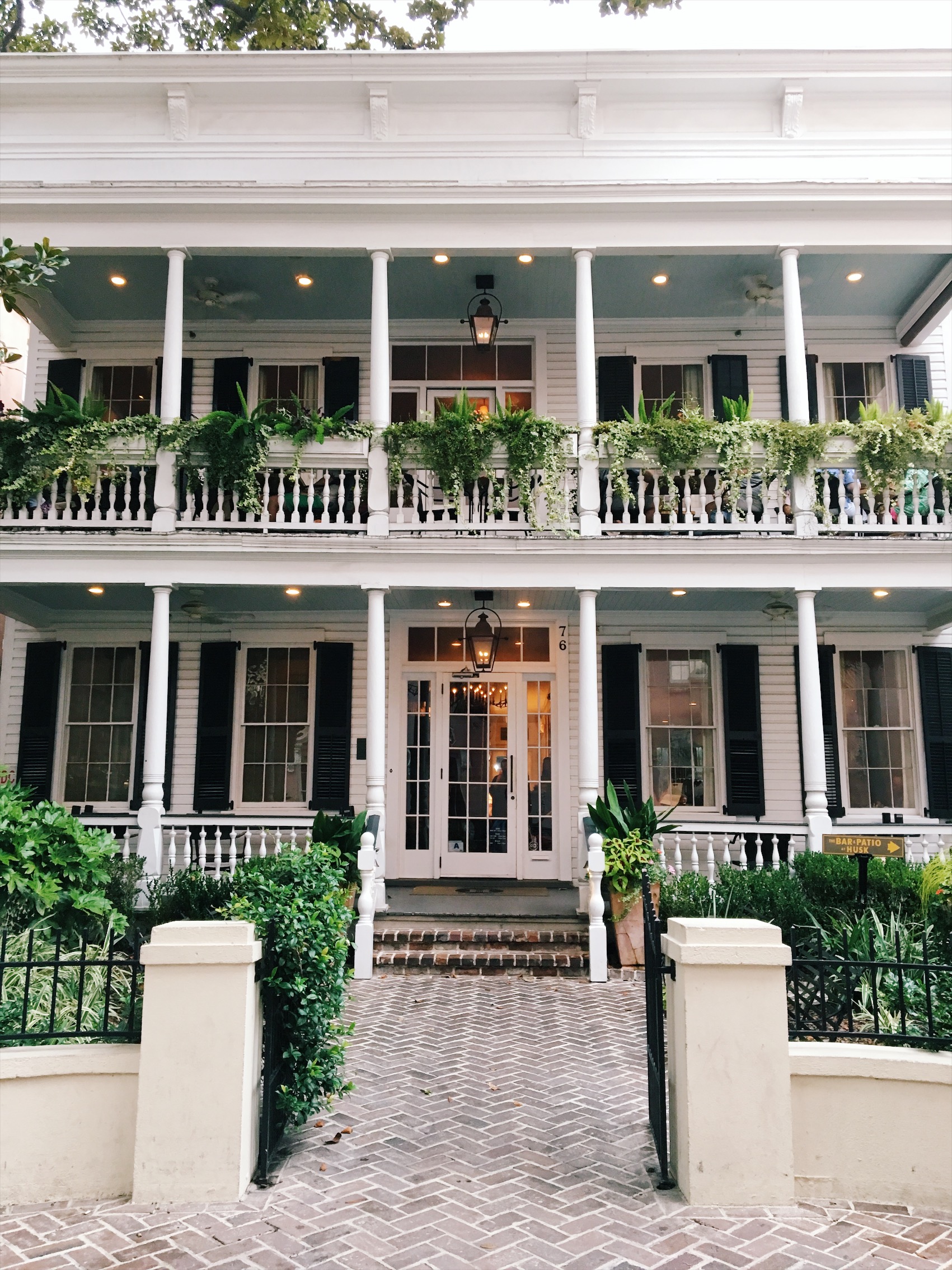 10 PM: Drinks at The Dewberry
After dinner, we strolled back to our hotel for celebratory cocktails at The Living Room at Dewberry. I loved the cocktails + adult-only, mad men-esque vibe… even the gold bar alone is worth a visit!
8 AM: Breakfast + Bike Around the city
On Saturday morning, we ordered room service (because who want's to leave the world's most comfortable bed??) before taking the complimentary bikes out for a spin around the city. The Dewberry concierge kindly adjusted and readjusted the seats for us. First stop was Sugar Bakeshop for a freshly-baked (breakfast?) cookie for me, and blueberry cupcake for Alan 🙂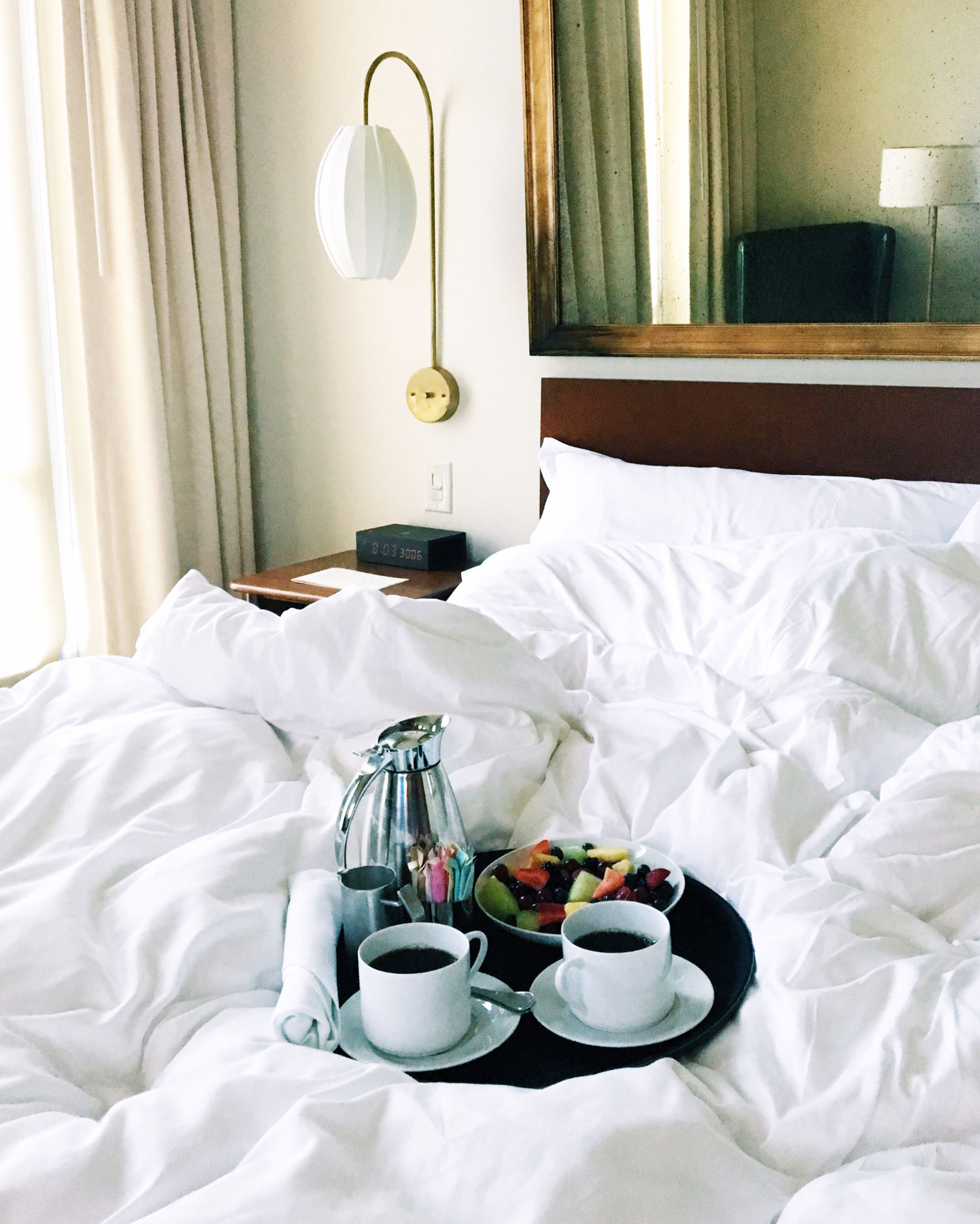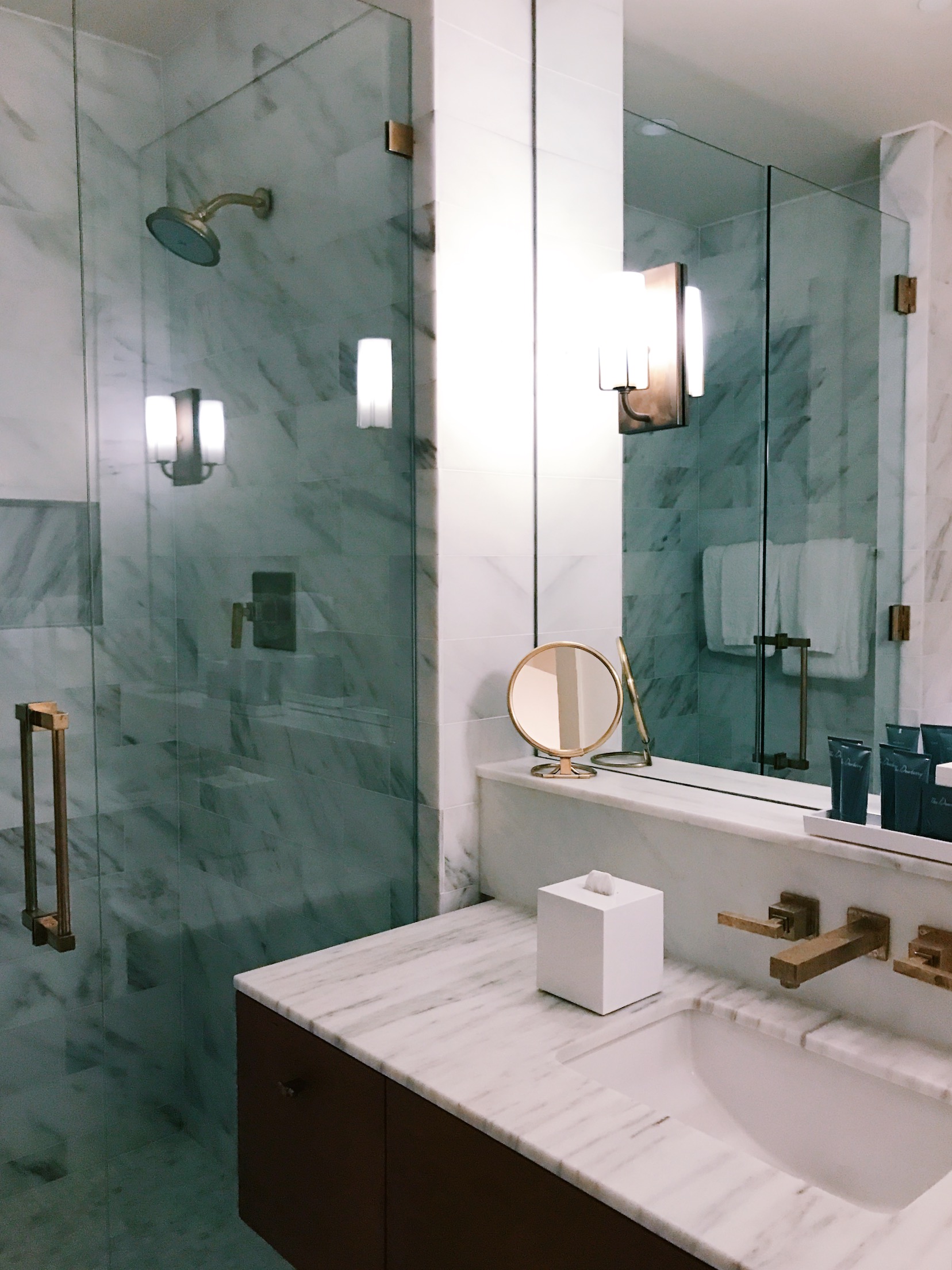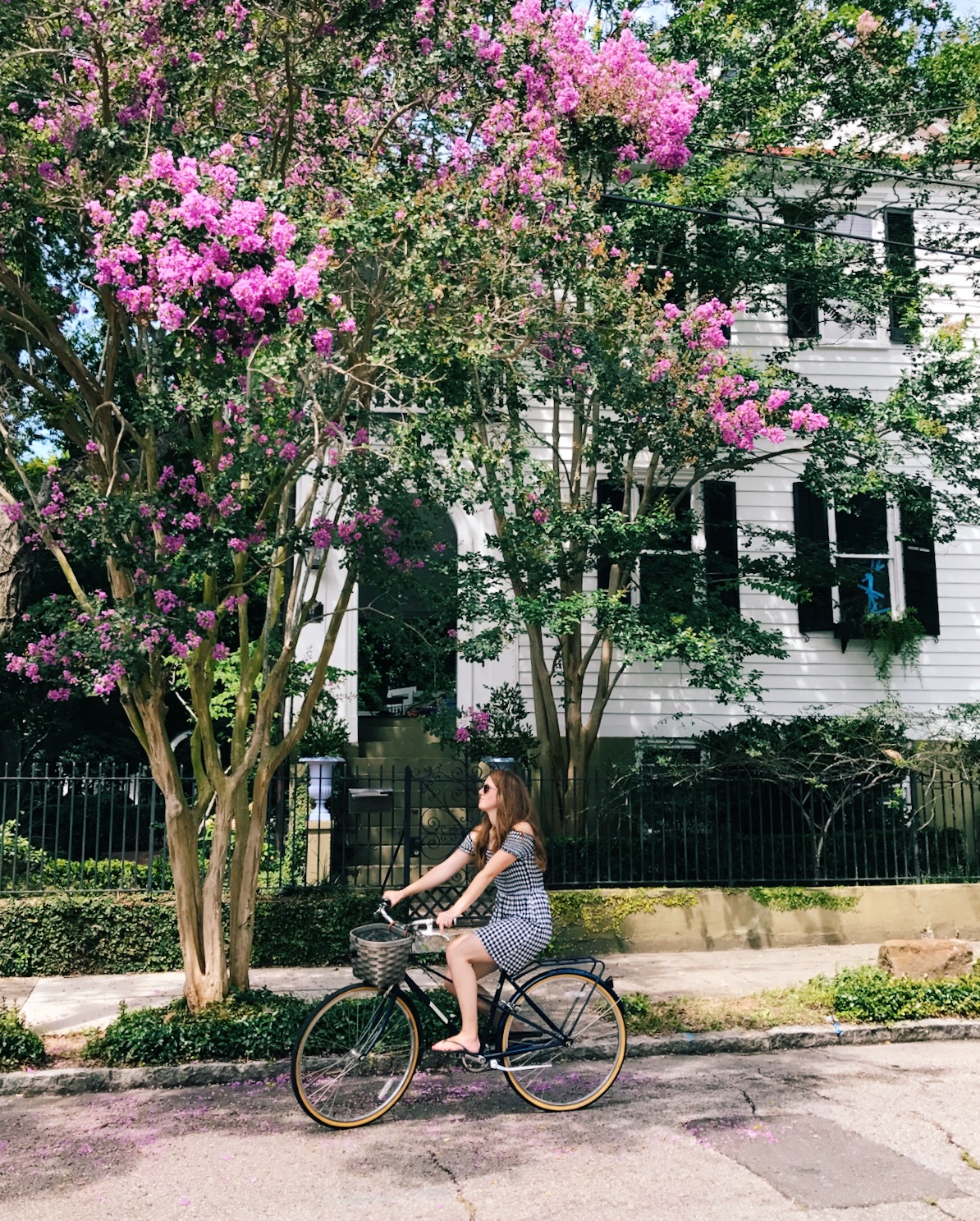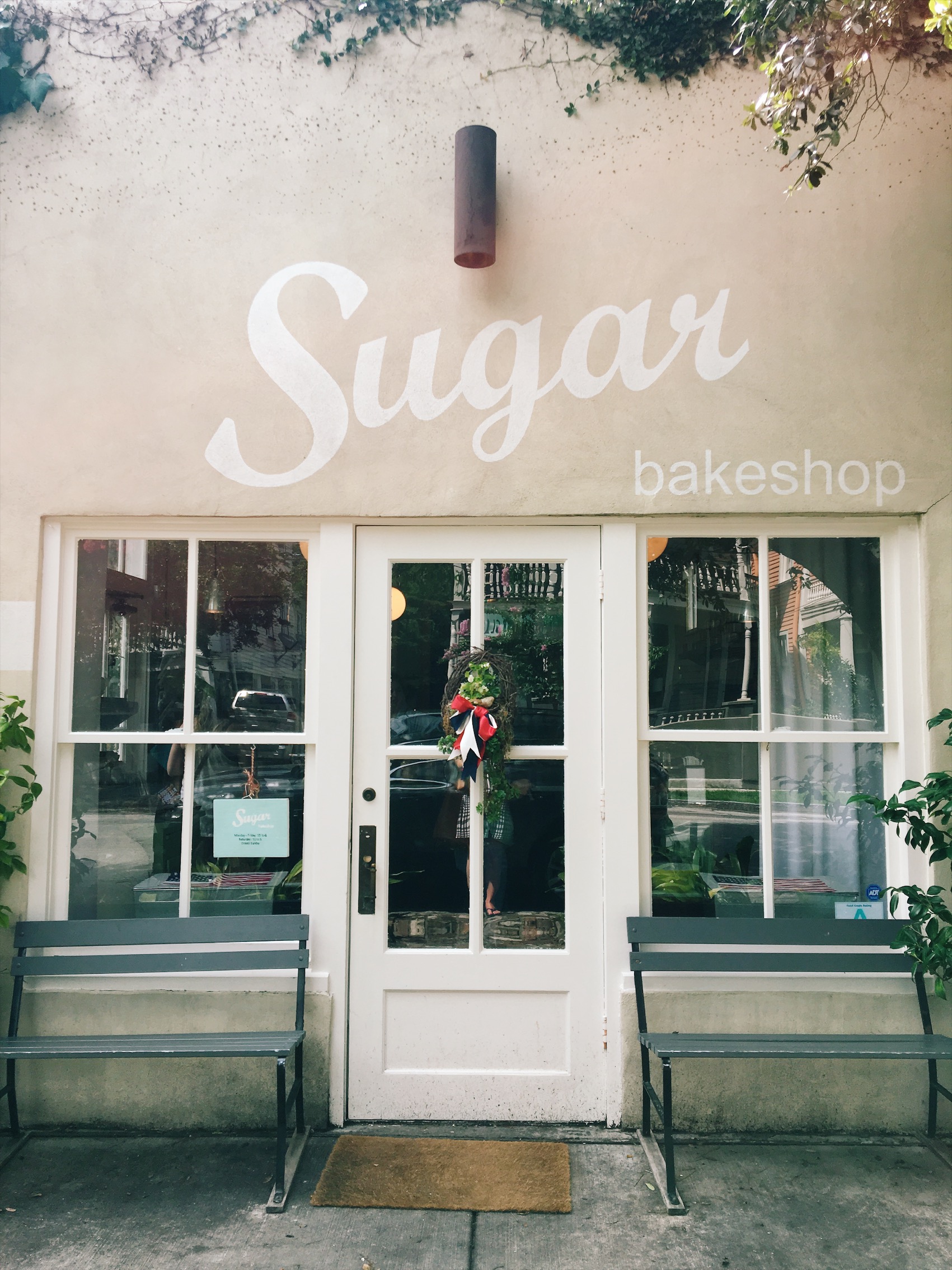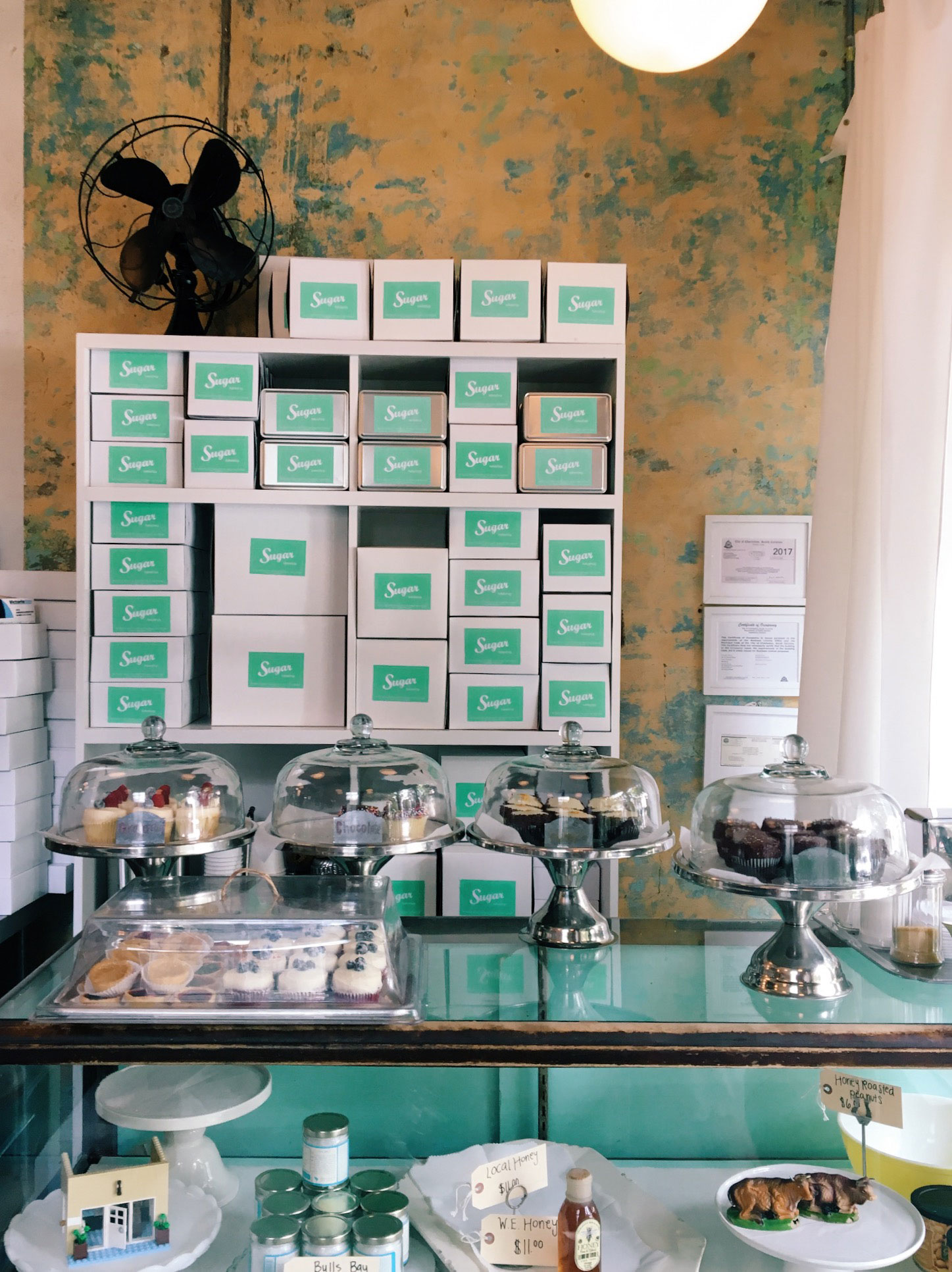 We spent the rest of the morning pedaling off those extra calories and exploring all the side streets. I had to make a stop at my favorite Charleston shop: Candlefish. A huge "thank you!" you to the kind employee who let me smell 459827 different scents from their candle library before selecting a few to take home. Though I still don't understand why customers can't ride on the rolly bookshelf ladder??
PS – I found the best scent after approximately 459827 sniffs 🙂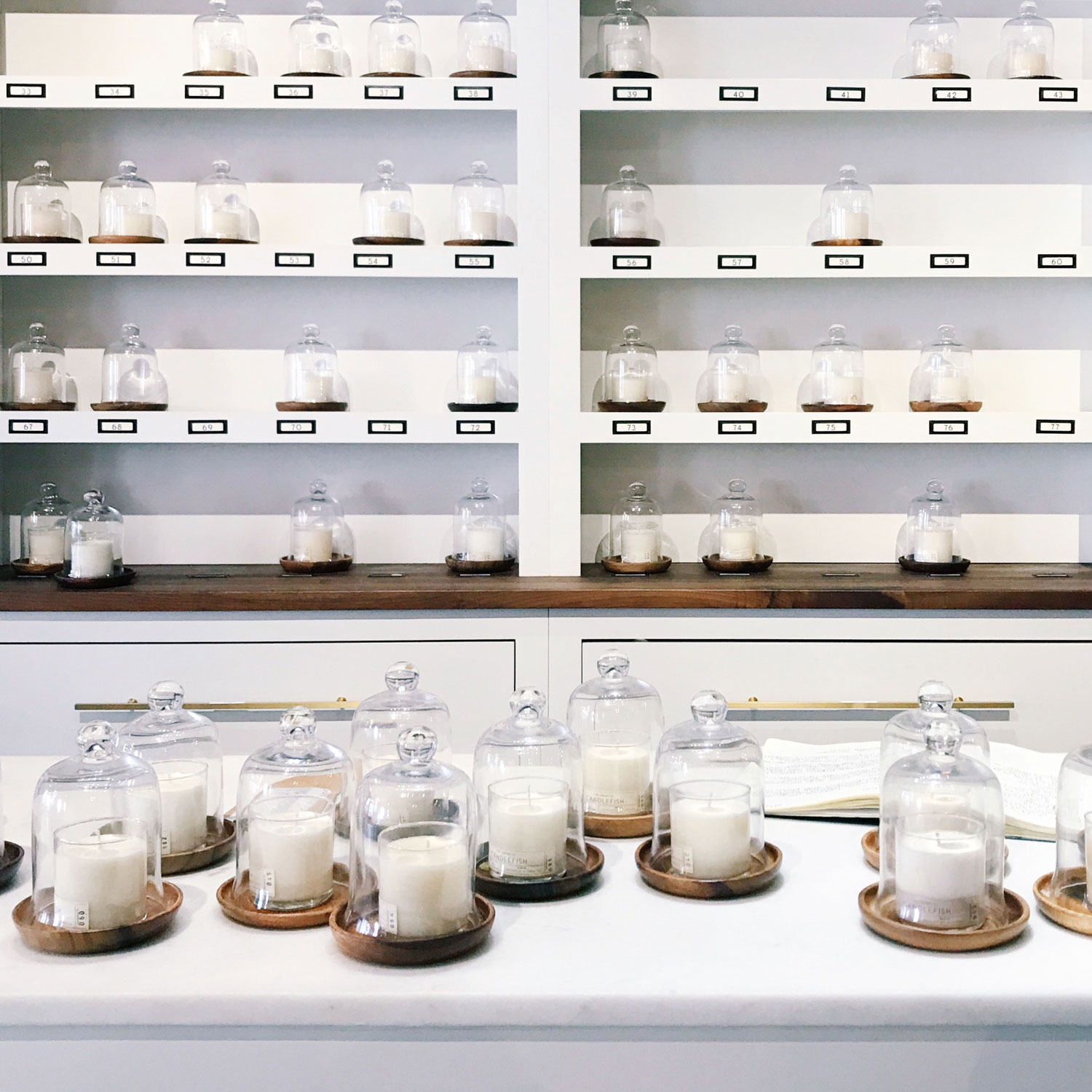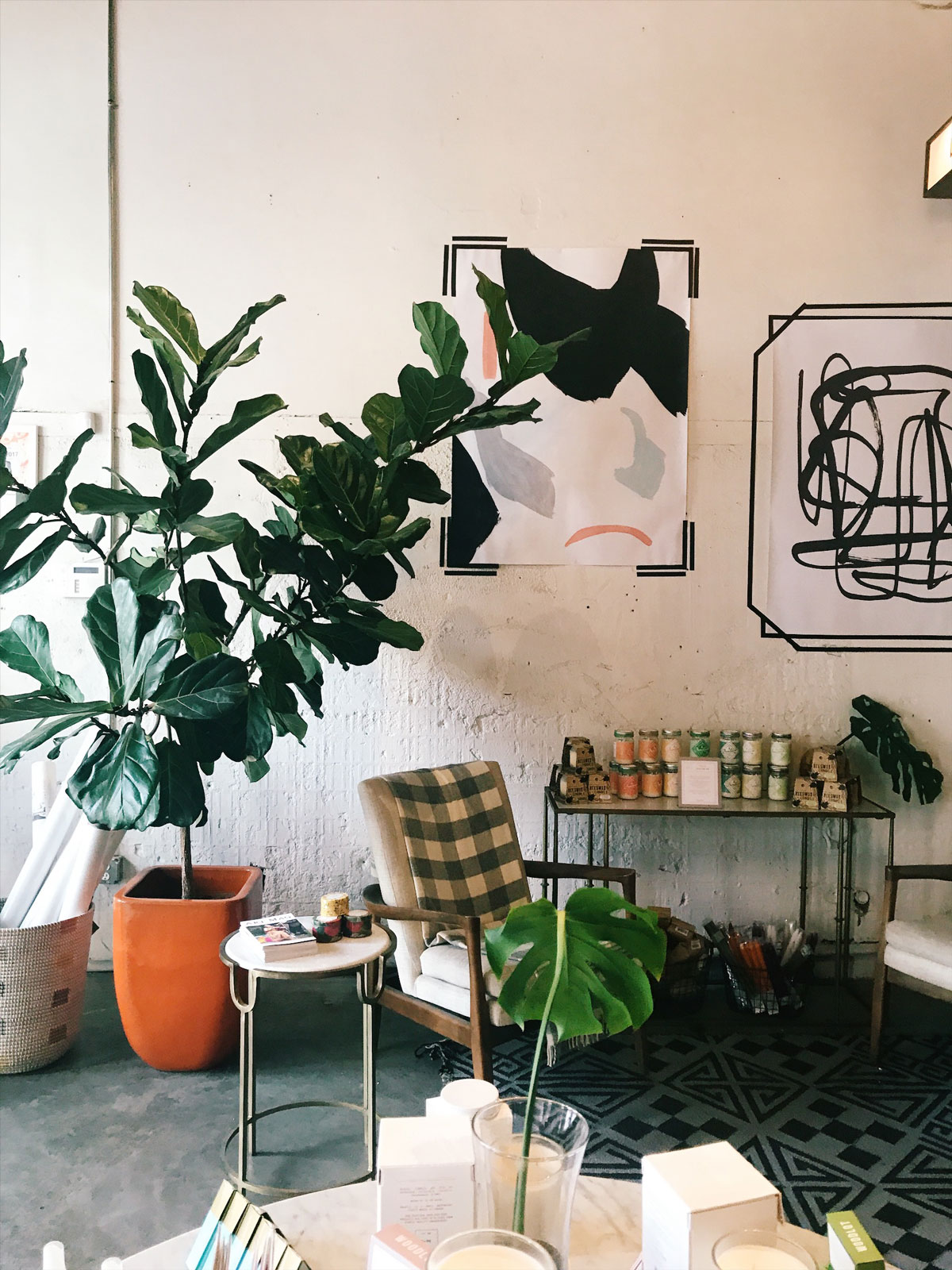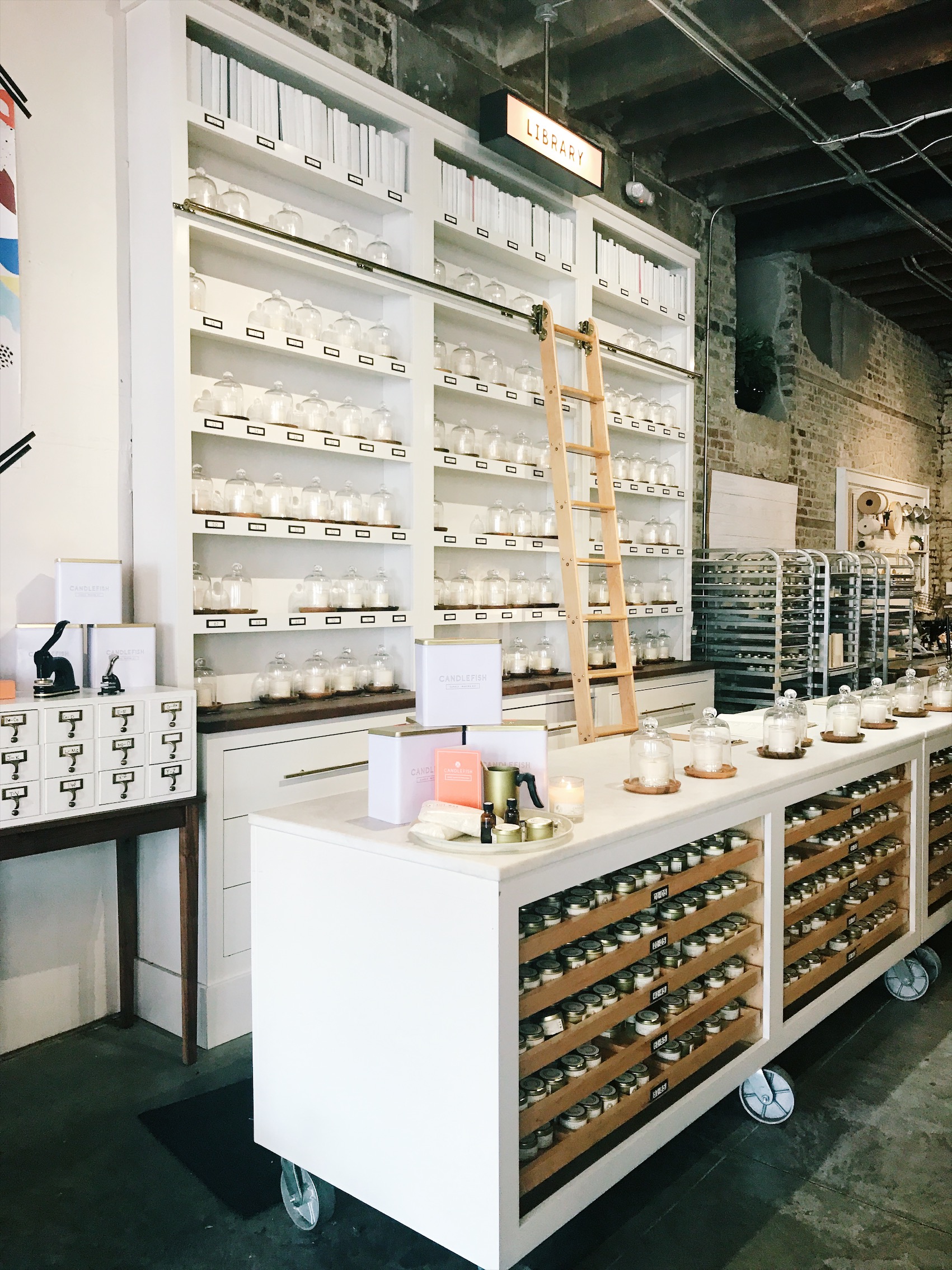 1 PM: Lunch + Explore Historic Charleston by Foot
After all that cycling, we'd built up quite an appetite and headed to Butcher & Bee for an eclectic, farm-to-table lunch. Honest to goodness, it was the best. Alan was so thankful I'm not a pork eater, because he didn't have to share the bacon wrapped dates.
PRO TIP – order a few small plates at Butcher & Bee so you can try as many dishes as possible.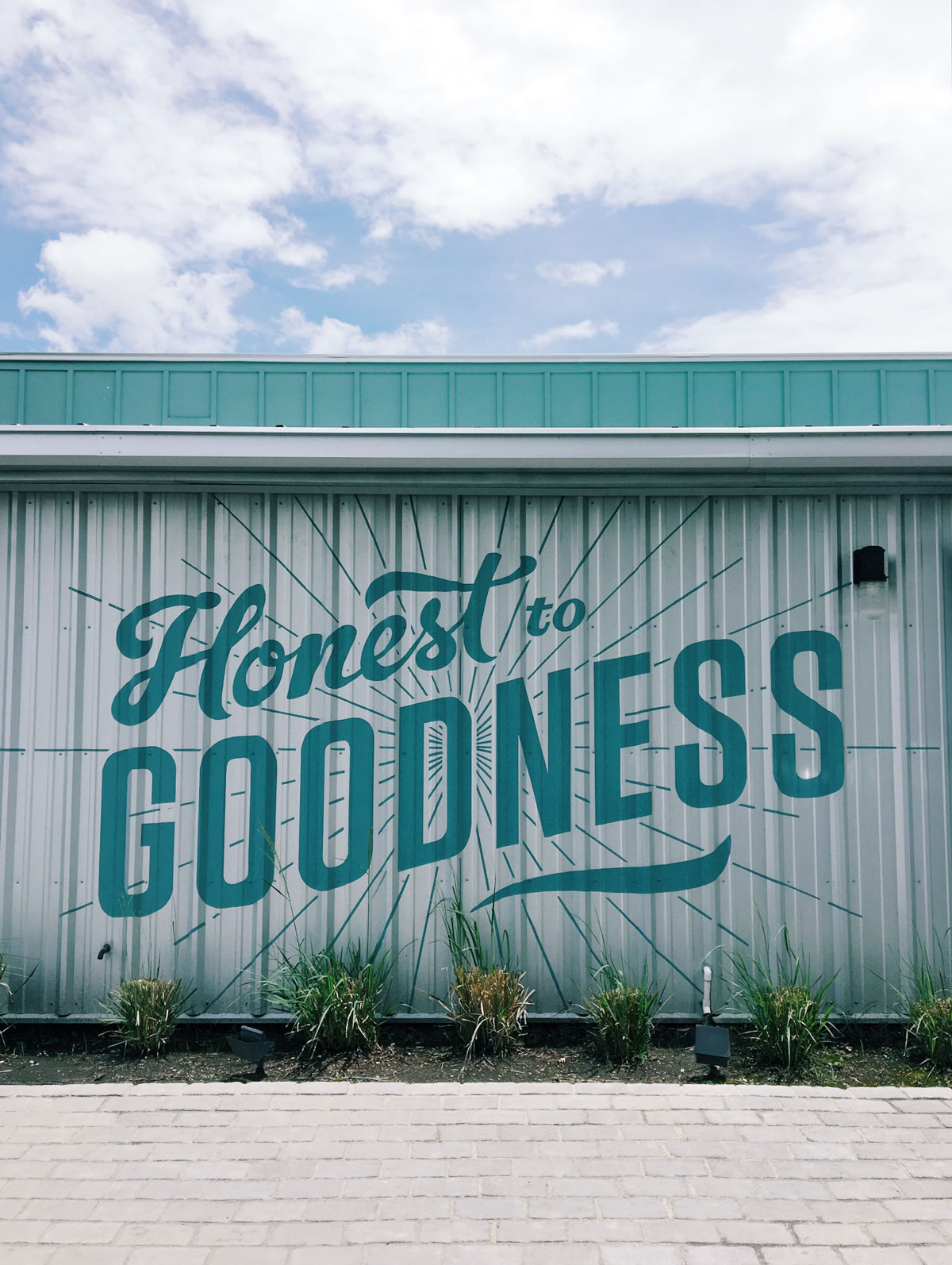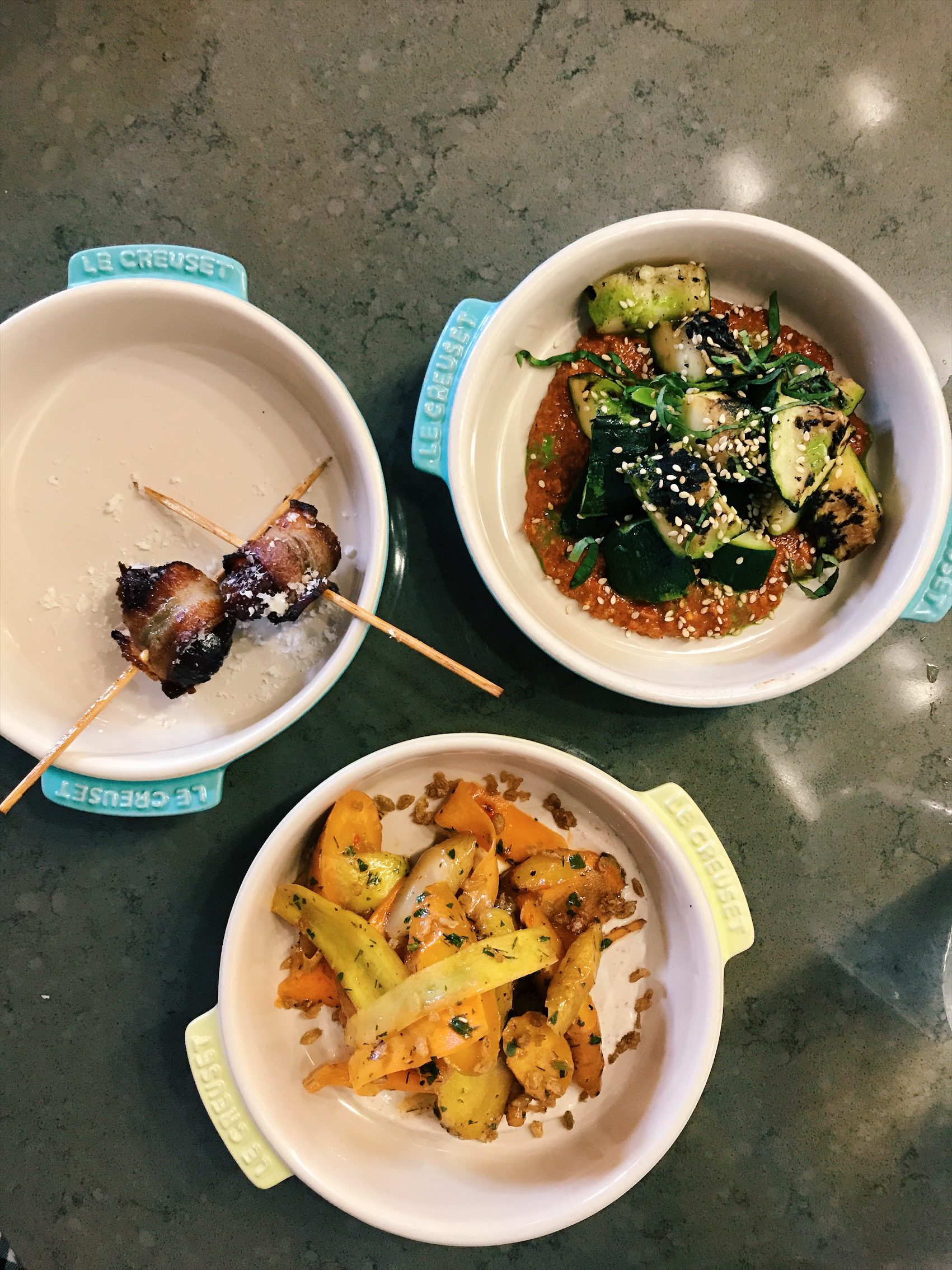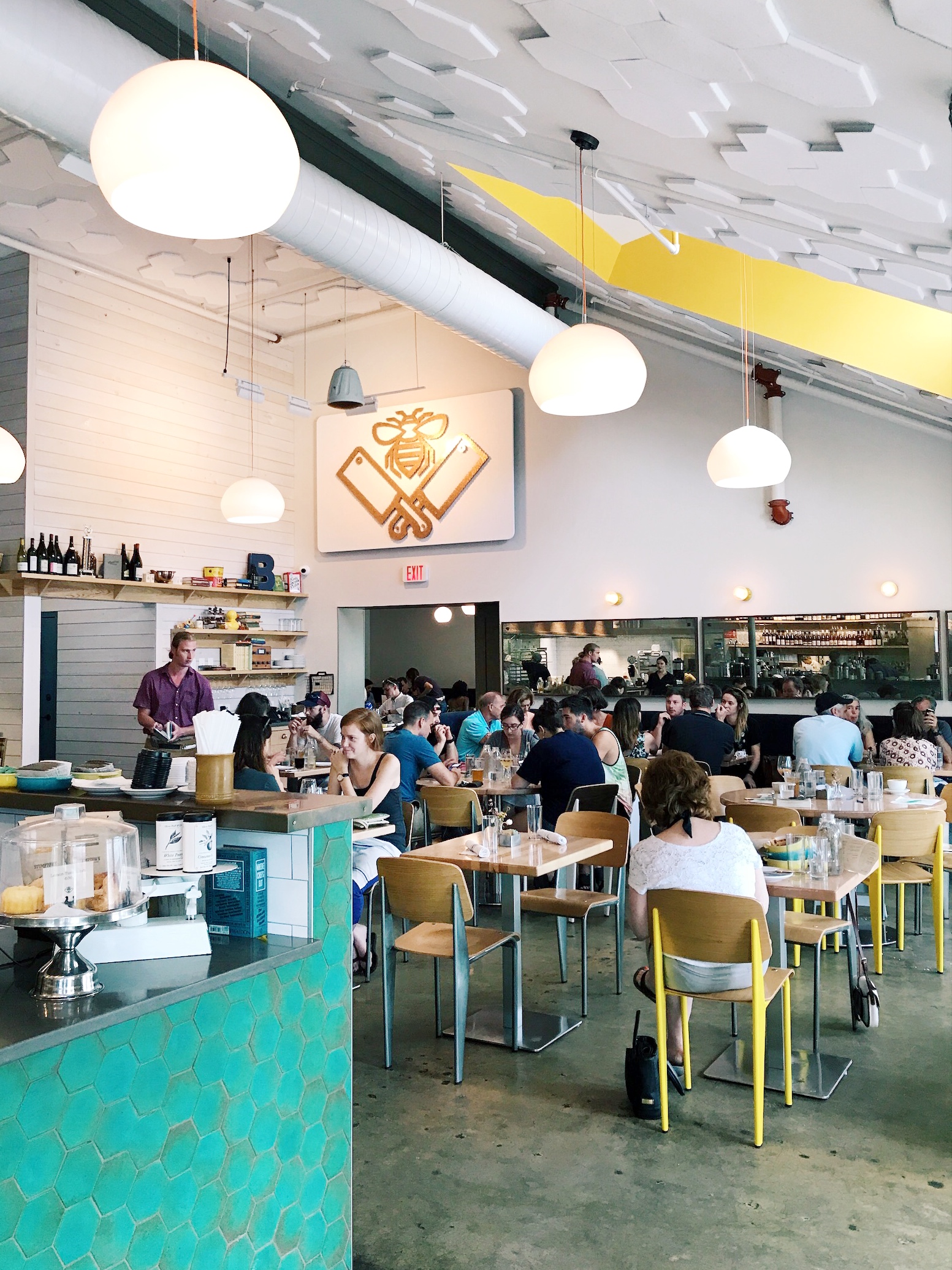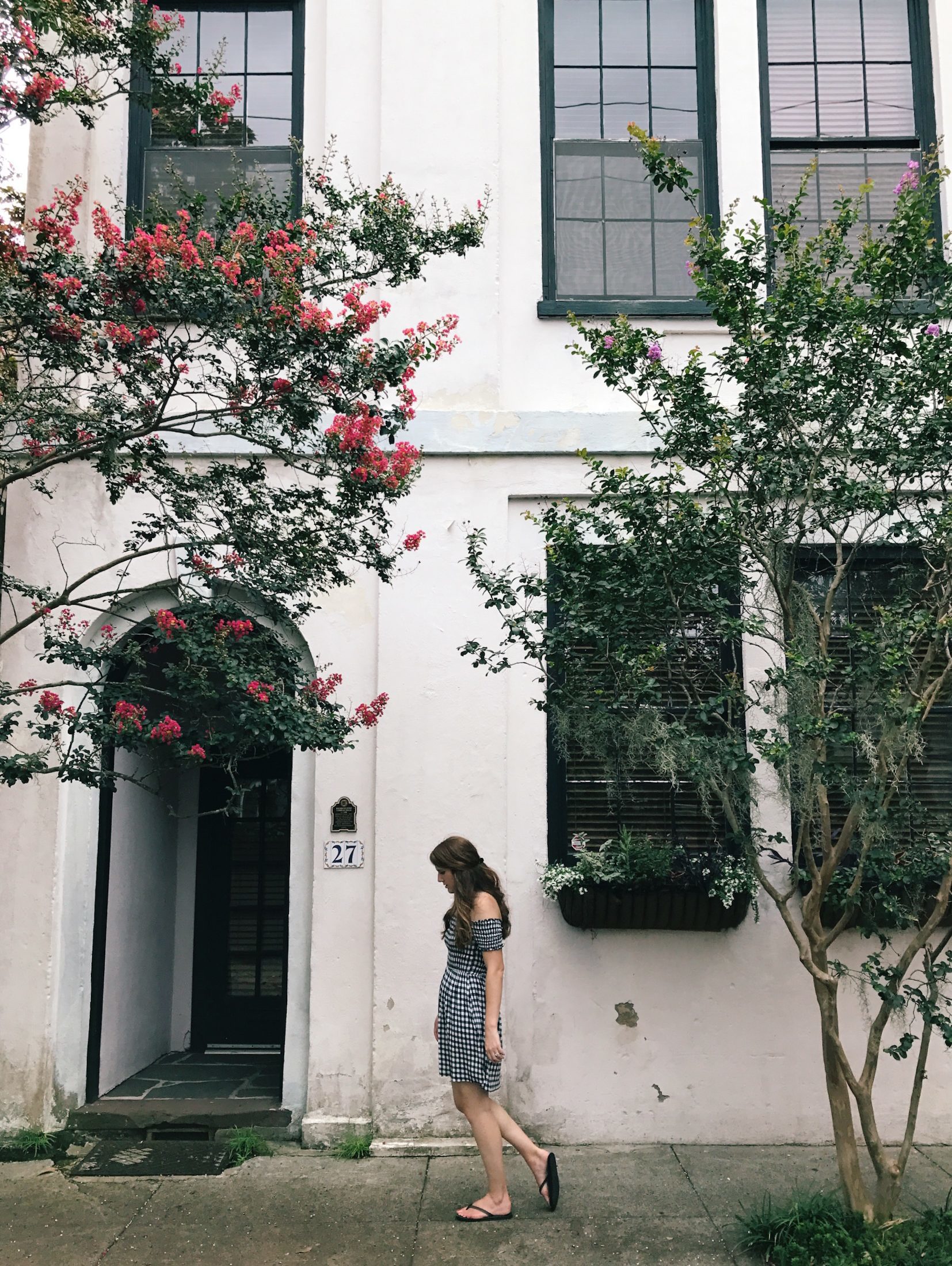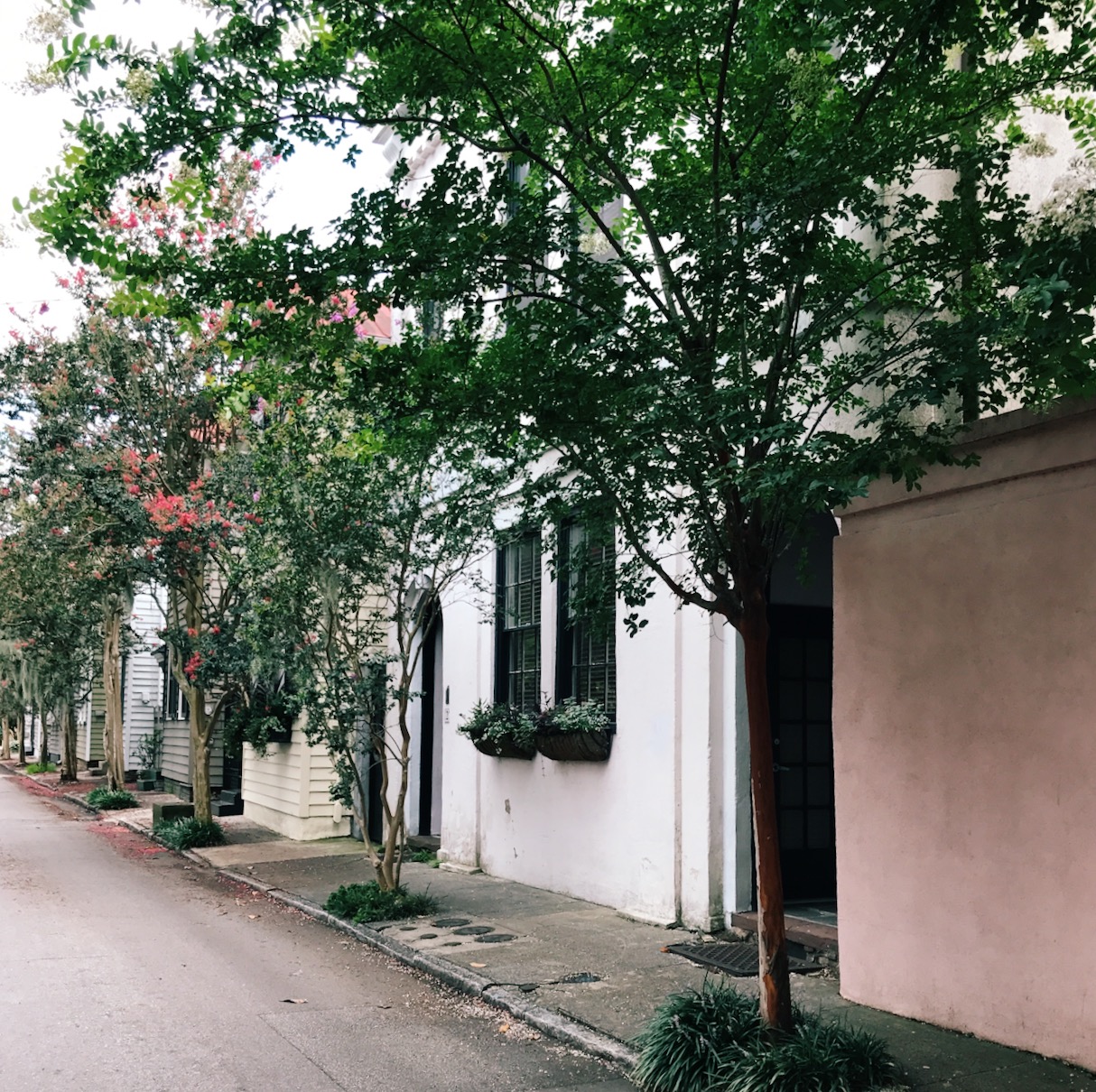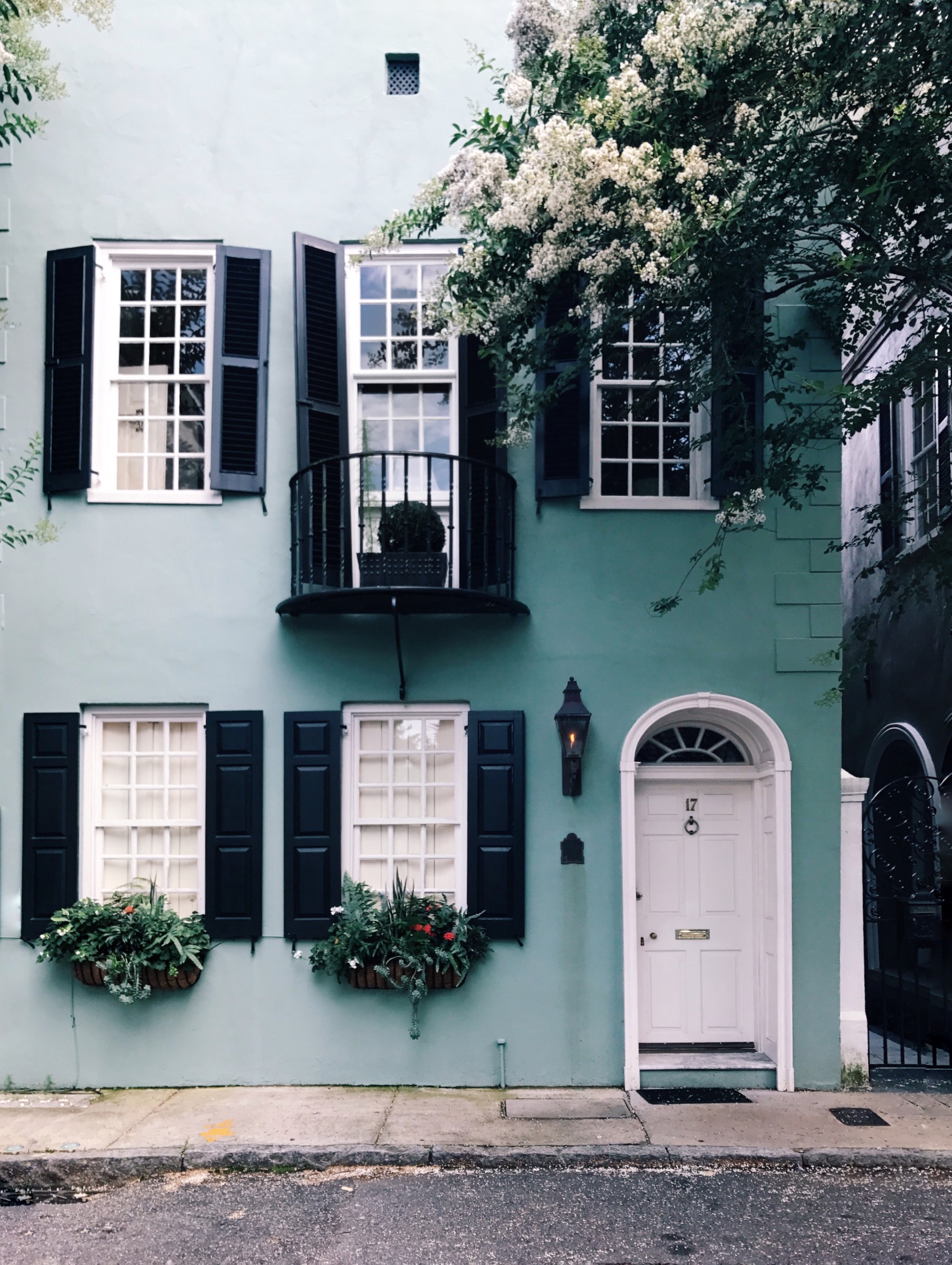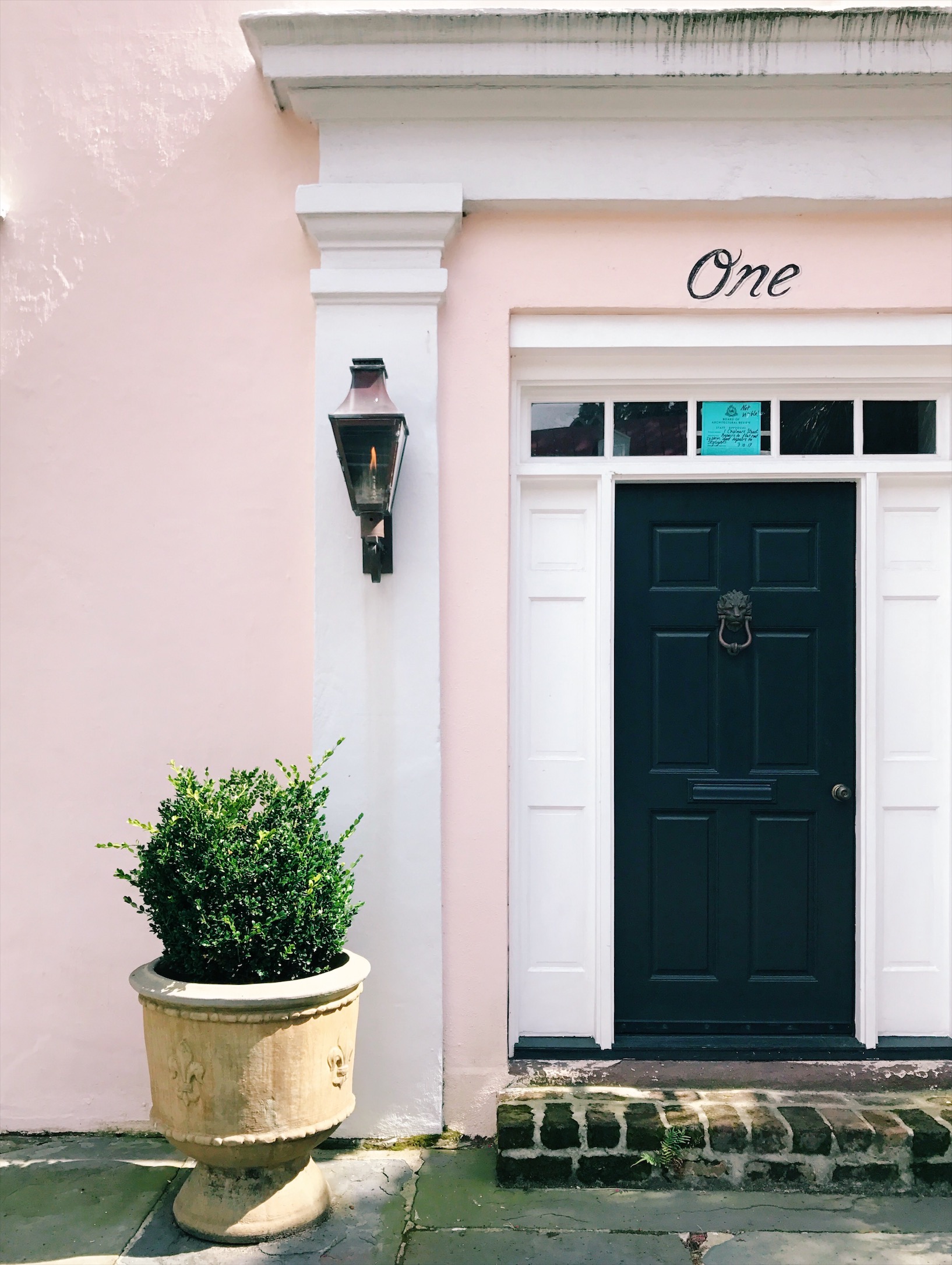 5 PM: Sullivan's Island for Dinner + Sunset Views
After a few antique shops (which we stopped in mostly to escape the 99% humidity) and a LOT of walking (I loved The Battery and White Point Gardens), we drove out to Sullivan's Island for some salty ocean air. We walked along the beach, split a green and red tomato pizza at The Obstinate Daughter and then snuggled up to watch the sunset at Shem Creek Park. All in all, Charleston proved to be the perfect anniversary getaway (and I'm already dreaming about our next stay at The Dewberry).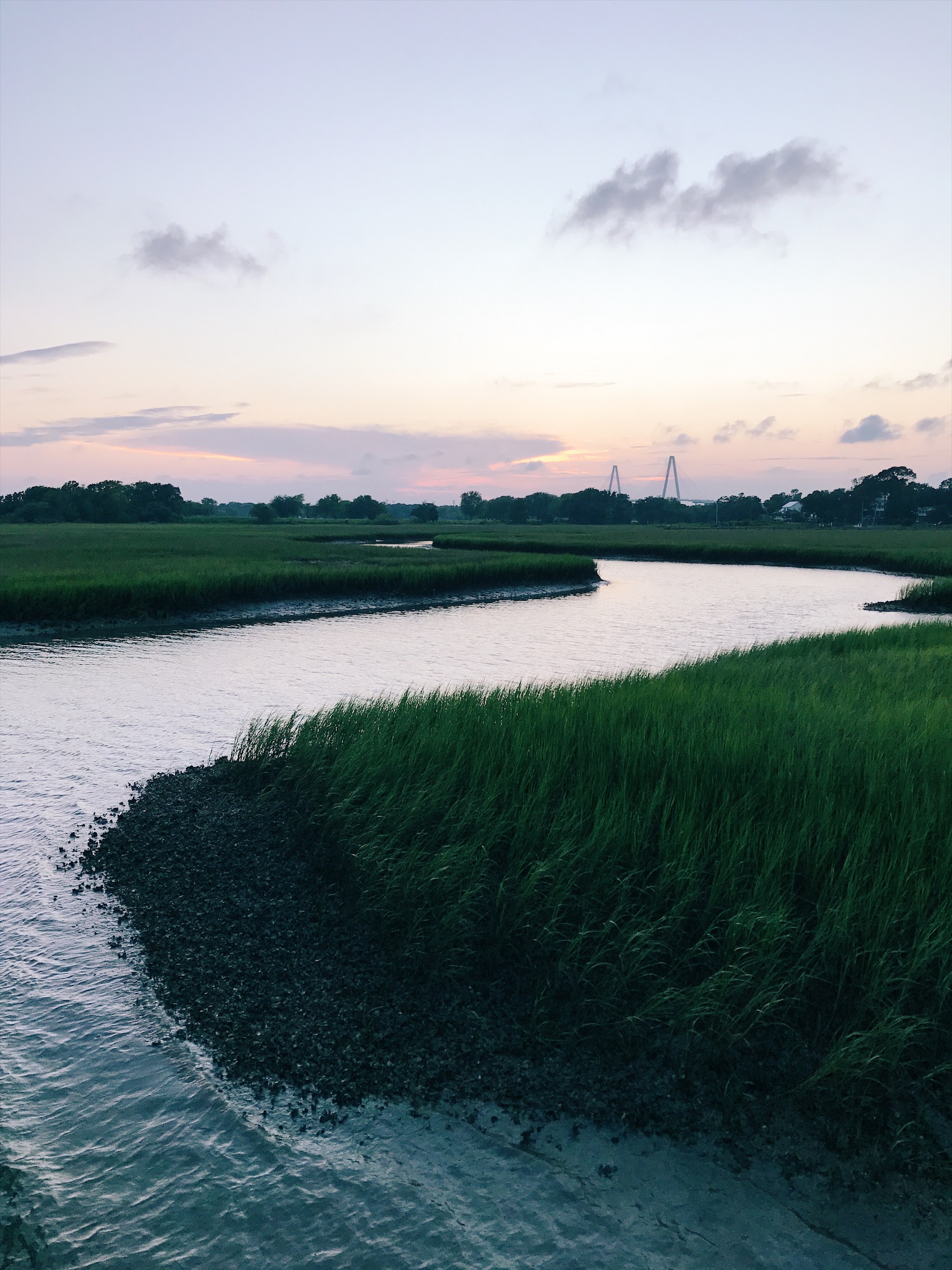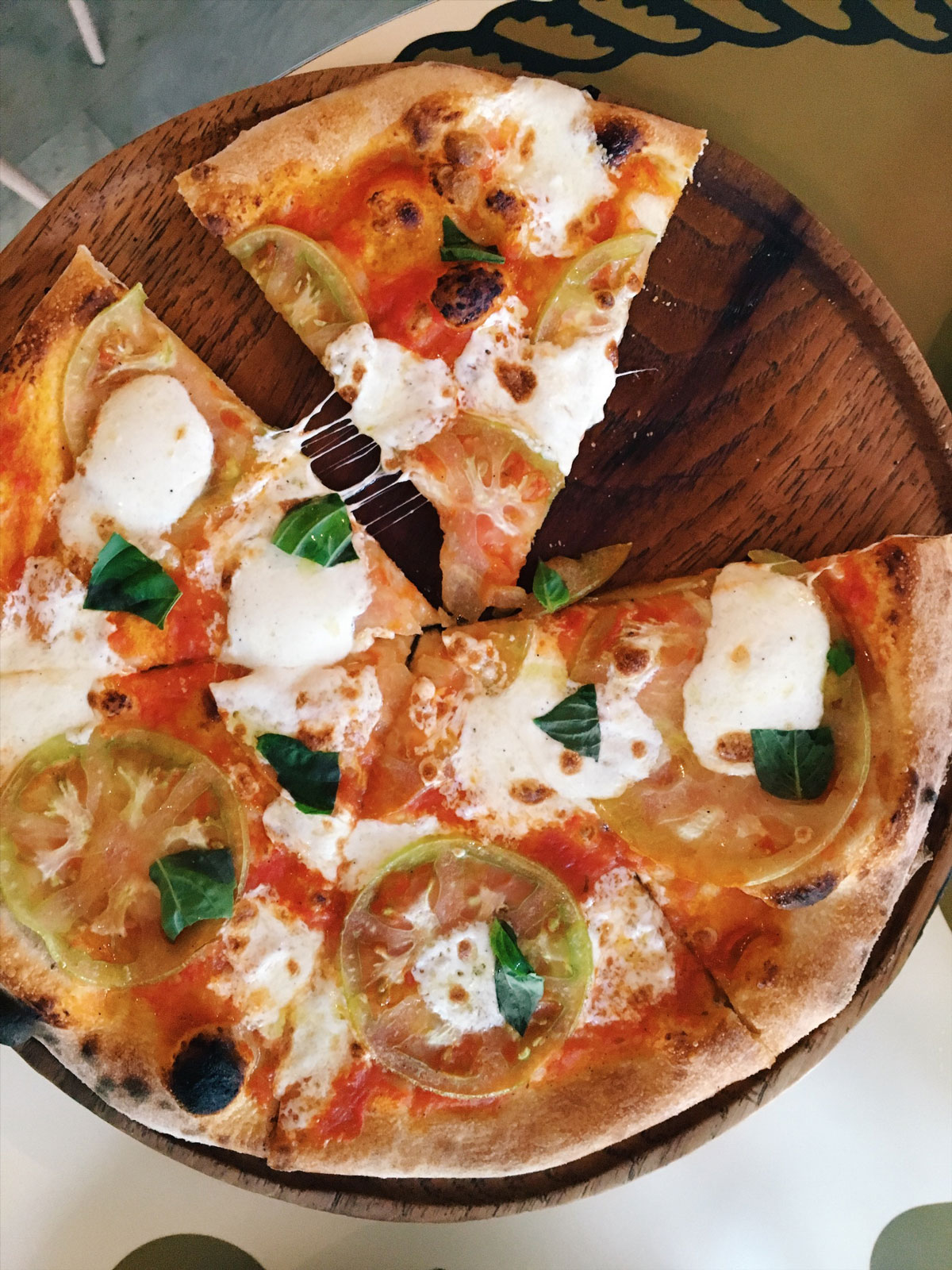 GETTING AROUND: The best way to see historic Charleston, is by foot and bicycle. Though I do enjoy having access to a car (or Uber) for a trip to the beach and some of the restaurants outside of downtown.
STAY: The Dewberry
EAT & DRINK:
Eat: Husk, Butcher & Bee, Taco Boy, Pane E Vino, Henrietta's at The Dewberry, Xiao Bao Biscuit, Poogan's Porch, The Obstinate Daughter (Sullivan's Island)
Drink: The Gin Joint, The Living Room at Dewberry
Coffee & Treats: The Daily, Sugar Bakeshop
SHOP: Candlefish
EXPLORE: The Battery and White Point Garden, Waterfront Park, The College of Charleston, Rainbow Row, Charleston Library Society (I love the exterior of this building), take a haunting walk through the Unitarian Church graveyard, explore as many side streets as possible
Have you been to Charleston before? What was your favorite spot, and what should I add to my list for next time?
As always, all opinions are my own.